3 Types of Businesses That Show WaiverForever Benefits Everyone!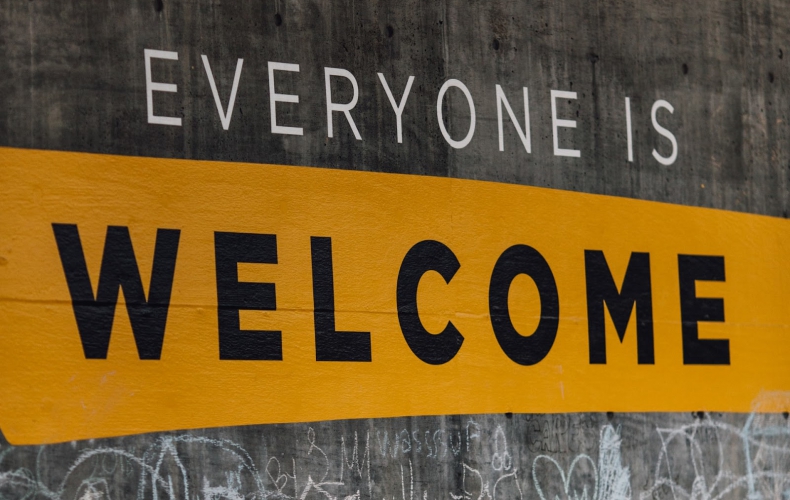 There is no shortage of businesses that require waivers in our litigious society, but we often hear that some businesses think that WaiverForever isn't appropriate for their business. We offer a streamlined way for businesses of all sizes to create, capture and store signed electronic waivers – and businesses only pay for the number of waivers they need to be signed!
Visit our customer testimonial page and you'll see that WaiverForever truly benefits businesses of all shapes and sizes. Today we're featuring three very different types of businesses with very kind testimonials from our customers to show that WaiverForever works for everyone – Boating businesses, spa and massage parlors, and escape rooms.
Boating and Water-Based Businesses
Who doesn't love spending a day on the water, boating, rafting, or snorkeling? These activities are not without risk, of course, and when a man died in a river rafting accident, the signed boat waiver was central to the rafting business' defense when they were sued.
Blazing Adventures was sued on July 7, 2017 over the death of a customer during a river rafting trip. However, the waiver signed by the customer stated:
"Whitewater rapids will be encountered, [and] I can be jolted, jarred, bounced, [thrown] to and fro and shaken about during rides through some of these rapids. Rafts/kayaks could turn over or I could be 'washed' overboard … Exposure to the natural elements can be uncomfortable and/or harmful … Prolonged exposure to cold water can result in hypothermia and in extreme cases death and accidental drowning are also possibilities."
When it was proved that the staff was not negligent, the rafting and boat rental waiver successfully protected the business!
We've received several nice testimonials from businesses that offer boating services and rentals. The Dolphin Club in San Francisco said:
"We love the easy signing from multiple devices and the up-to-date list of signed names. Our events are run by various people at various times, not a central location. We can all check the list of signed people and get anyone without a waiver quickly signed from phones or iPads, or have participants pre-sign on their own."
The ability to have a waiver signed on any computer or mobile device is a big one for many of our clients. In fact, your customers can even sign waivers on a device without internet and then have them auto-uploaded as soon as the internet is connected. And you can upload or create your own waiver – Lake Powell Paddleboards told us,
"Our favorite feature is the ability to customize the waivers."
Along with adding your logo, you can also add any additional fields to the waiver you want such as survey questions. You can then view analytics about your customers in our built-in analytics dashboard.
Spas and Massage Parlors
An aspiring rapper is suing Spa Castle after she and her friend allegedly suffered second-degree burns in the spa's hot tub. The lawsuit alleges that the spa "failed to make sure the temperature and chemicals at its East 57th Street location were at safe levels." Thankfully, frivolous lawsuits like this are easily dismissed due to waivers signed by the customers.
Our customer Rubicon Float Studio outlines how WaiverForever allows you to throw away paper for good, and also doubles as a CRM:
"We love not having to use paper. We had hundreds of waivers in a folder with lots of good data but no way to correlate. Now that they are digital we are getting waivers signed and able to comb through analytics to get useful data about our customers, where they come from, and why they use our service."
Another spa user, Blue Oceans Float, explains in their testimonial that it's also easy to make edits to waivers when necessary:
"I love how easy it is to go in and edit the waiver. If something needs to be changed right away, I can do it and it'll update it immediately after saving and publishing the revised version."
All of your signed waivers are easily found in our Waiver CRM, where you can search them by name, view the checked-in status of a group, and more!
Escape Rooms and Other Adventure Businesses
Lastly, we're featuring escape rooms, which along with other adventure businesses definitely need to have waivers signed. After all, escape rooms are meant to simulate stressful situations, and customers need to be acutely aware of the risks involved including injury and mental stress.
All adventure businesses also need to be able to streamline getting people checked in with a tablet waiver kiosk so they can move on to other tasks or checking in the next group.
Premier Escape Rooms "Loves that the waiver app resets automatically for the next customer. It makes sign in very efficient." Demented Haunt: The Escape Room similarly said that "The best thing about WaiverForever is how quick and easy it is to have people sign."
Looking for a free fitness waiver template, yoga liability waiver, or any other industry waiver you can think of?
Avoid The Horror of a Lawsuit – Focus on Your Waivers
Along with risk management and ensuring you exercise a duty of care, waivers are the best defense your business has against lawsuits. It is important you have a lawyer assess your waiver to make sure it will be enforceable for your industry and state/country.
WaiverForever makes it easy to build an electronic waiver for your business, while also making it easy for your clients to sign it digitally before the activity via email, or on on-site in our waiver app. Stay compliant – Try WaiverForever for free today.