5 Times Liability Waivers Successfully Protected Businesses Against Injury Lawsuits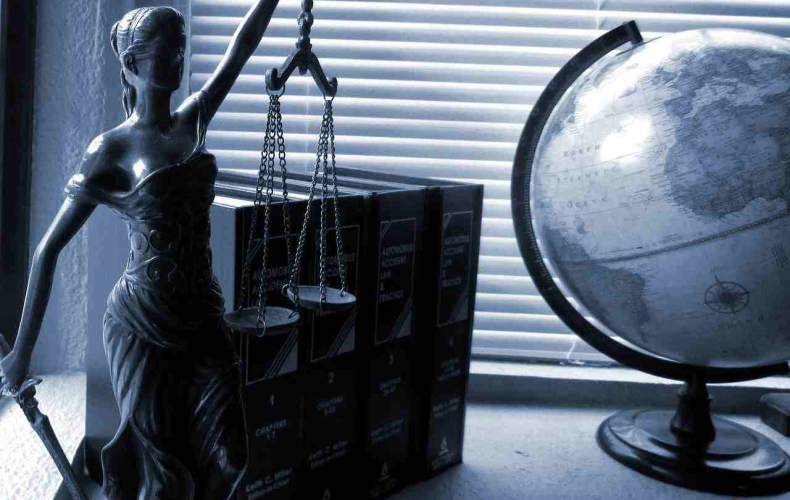 This post examines five personal injury lawsuits against different businesses that were protected by the clauses in their liability waiver.
We live in a litigious society that is overflowing with injury lawsuits. If your business involves risk, it important to make sure clients properly acknowledge that risk. Most people don't give a second thought to the liability waivers they sign, but they are legally binding documents.
Having an ironclad personal injury waiver form has saved many businesses from facing expensive verdicts in court.
Read on to learn about some of the many cases in which release of liability waivers protected businesses faced with a lawsuit.
Injury Lawsuit Against a Bicycle Tour Company
Commonwealth Court of Pennsylvania, June 4, 2009
Paul M. Vinkoor was participating in a week-long bike tour when his bike got caught in a groove on a public road. He fell as a result, suffering pelvic injuries.
He claimed Pedal was negligent in representing the route as safe when there were actually hidden dangers. However, he signed a waiver that included an exculpatory clause waiving the right to sue. The waiver also included an assumption of risk clause, and as an experienced bicyclist, the court noted that he should have been aware of inherent danger.
Injury Lawsuit Against a Non-Profit Resort Village
Supreme Court of Florida, February 12, 2015
Give Kids The World is a non-profit "storybook" village that hosts families of children who have life-threatening illnesses. The Sanislo family were there with their children. A horse-drawn carriage at the resort was equipped with a pneumatic lift to help those with wheelchairs to participate. The parents climbed onto the lift along with the children to post for a photo, when it collapsed, injuring Ms. Sanislo.
They had signed a waiver, however, the words "negligence" and "negligent acts" were missing from the exculpatory clause. Initially, the judgment was for the Sansilos in a jury trial. However, the Fifth District Court of Appeal and Supreme Court of Florida overturned that verdict in favor of Give The Kids The World.
Injury Lawsuit Against a Retail Center (Play Area)
Court of Appeals of Maryland, November 27, 2013
Parents of a young boy named Ephraim signed a waiver to allow him to use a play area while they shopped. He injured himself on a plastic climbing featured called "Harry the Hippo."
The parents claimed negligence due to the fact that there was not enough padding on the ground around the hippo. However, the waiver the parents signed was seen as legally waiving the right to sue as "parents are empowered to make significant decisions on behalf of their children."
Injury Lawsuit Against a Mountain Bike Park
British Columbia Supreme Court, June 16, 2017
Dr. Blake Jamieson was mountain riding at Whistler Blackcomb Mountain Resort when his tire became caught in a park feature and he was thrown over the handlebars. He suffered a spinal injury that resulted in him requiring permanent use of a wheelchair.
He claimed both that he was not warned of the risks involved, and that the park "engaged in deceptive and/or unconscionable acts and practices, which both vitiate the waiver of liability he signed." However, he signed a form titled "Whistler Blackcomb Mountain Biking Waiver of Claims Assumption of Risk and Indemnity Agreement Release" that the judge ruled was valid.
Injury Lawsuit Against a Fitness Club
Superior Court of Pennsylvania, April 24, 2015
Melinda Hinkel suffered a severe neck injury while exercising under the supervision of a personal trainer and sued him and Gold's Gym. She claimed that the trainer added additional weight to a piece of equipment during her session and pushed her to continue, not recognizing she was already seriously injured.
The waiver she signed included an assumption of risk clause that waived the right to sue over personal injury. She claimed she did not read it, and it was not explicitly pointed out to her. There was some back-and-forth over the location of the clause in the document – but the court upheld the legality of the waiver.
Make Sure You Safeguard Your Interests
It should be obvious from these cases how important a well-written liability waiver is!
Still, personal injury waiver forms do have limits. Even with exculpatory clauses where clients waive the right to sue for negligence, a court can still side with an injured person in the case of gross negligence.
Along with being insured, businesses need to do everything in their power to ensure their guests are safe and fully acknowledge any risks involved. They also need to make sure their waivers are comprehensive and easily cataloged so they are ready to pull when necessary.
If you are looking for a service that makes it easy to capture and organize your waivers, take a look at the features WaiverForever has to offer. Our app can capture photos of each client when they sign a waiver, and all waivers are stored in our secure customer database for easy reference.
To learn more about making sure your waivers are legally sound, read our related post: How to Ensure Your Liability Waiver is Enforceable.