Safely Reopening my Amusement Park: Do I Need a COVID Waiver?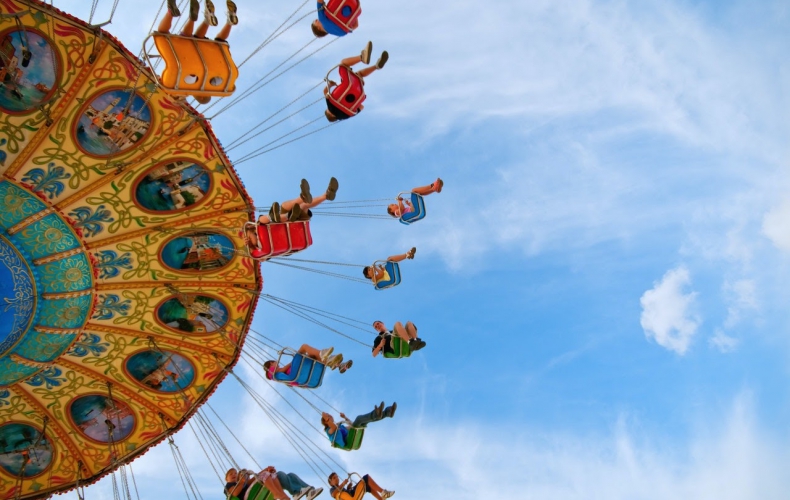 Amusement parks, water parks, and outdoor activities involving the masses will all be returning this summer, at expected full force. As an amusement or park business owner, will your typical waiver form for your patrons need to extend to protect against liability around COVID?
Your business likely already has a water park waiver for adventure park waiver form, and if it does not, now is the time to start. Even with the vaccines rolling out and life slowly returning to normal, things are changing day by day, particularly as it concerns the new variants. By ensuring your customers all view and sign a waiver, you are making sure they fully understand and acknowledge the risks of attending your park, and also easing their minds when they read about all the precautions you're taking.
What needs to go in my accident waiver and release of liability form for COVID?
Laws regarding negligence and liability change on a regular basis, so it definitely pays to review your liability waivers often. You may find that a previous form that a person had signed which would waive their right to sue for negligence is no longer enforceable due to recent updates to related laws.
To ensure their legality, all waivers need to contain key elements like an exculpatory clause, an indemnity clause, and an assumption of risk.
The exculpatory clause removes liability from one party during the course of the contract and waives the right to sue for negligence.
The indemnity clause transfers responsibility for liability due to loss or damage from the business to the person signing the contract.
The assumption of risk shows that the person signing the contract agrees to assume the risk inherent to the activity that they will participate in.
All of these are critical elements to ensure that a contract is legally binding and can protect your business from legal action.
Of course, every state will have its own guidelines about whether lawsuits related to COVID are permissible, and different waiver laws as well. That's why it's always important to consult with a lawyer when drafting up a COVID waiver.
The House of Mouse Requires a COVID Waiver
If you need a nudge to get started on this important project, the quintessential amusement parks, Disney World and Disney Land, are now requiring all guests to sign off on a COVID waiver when using their park reservation system. For additional context, you can view the verbiage below:
By purchasing an admission ticket(s) or pass(es) and/or by making a park, resort, and/or hotel reservation(s), and in consideration thereof, and in consideration for being able to visit and/or participate in attractions, transportation, and activities at the Walt Disney World Resort, I agree, understand, and acknowledge, on my own behalf and on behalf of any individual who uses a ticket, pass, or reservation made by me, as follows (collectively, the "COVID-19 and Other Communicable/Infectious Disease Provision"):

Assumption Of Risk: I acknowledge that an inherent risk of exposure to the disease COVID-19 (as defined by the World Health Organization and any strains, variants, or mutations thereof) and SARS-CoV-2 (the virus that can cause COVID-19) (collectively, "COVID-19"), and any other communicable or infectious disease, exists in any public place where people are present. "Communicable disease" means any disease or illness caused by microorganisms such as bacteria, viruses, parasites, or fungi that can be spread, directly or indirectly, from one person to another. "Infectious disease" means any disease or illness caused by microorganisms such as bacteria, viruses, parasites, or fungi that enter the body, multiply, and can cause an infection. COVID-19 is an extremely contagious communicable disease that can lead to severe illness and death. No precautions can eliminate the risk of exposure to COVID-19, and the risk of exposure applies to everyone. According to the Centers for Disease Control and Prevention ("CDC"), older adults (people 65 years and older) and people of any age who have underlying medical conditions might be at higher risk for severe illness and death from COVID-19. I acknowledge that the risk of exposure to COVID-19 and any other communicable or infectious disease includes the risk that I will expose others that I later encounter, even if I am not experiencing or displaying any symptoms of illness myself. By visiting and/or participating in attractions, transportation, and activities at the Walt Disney World Resort, I agree to voluntarily assume any and all risks in any way related to exposure to COVID-19 and any other communicable or infectious disease, including illness, injury, or death of myself or others, and including without limitation, all risks based on the sole, joint, active or passive negligence of any of the Released Parties, named below. I acknowledge that my visit and participation are entirely voluntary.

Waiver: On my own behalf and on behalf of my heirs, executors, personal representatives, administrators, and assigns, I agree to forever waive, covenant not to sue, release, and discharge the Released Parties, named below, from any and all liability, claims, causes of action, damages, costs, or expenses of every kind, including all claims and causes of action based on the sole, joint, active or passive negligence of any of the Released Parties, arising out of or in any way relating to exposure to COVID-19 and any other communicable or infectious disease during my visit to and/or participation in attractions, transportation, and activities at the Walt Disney World Resort. This waiver of liability and the assumption of risk set forth above is intended to be as broad and inclusive as is permitted by law.
While we shouldn't endeavor to mirror Disney if there's one thing they're great at it's blocking litigious action. A well-written waiver along with the proper duty of care is a bulletproof shield against claims of ordinary negligence.
Duty of care for amusement parks in the age of COVID
Of course, you can't simply open as if things were completely normal. It's still incumbent upon you to mitigate the risks associated with COVID-19 until such time that the government finally lets us know that the risks are passed. Some of these provisions may include reducing your attendee numbers.
The conversation around risk management often centers on liability waivers and insurance – but a major component that is too often neglected is a focus on duty of care.
Duty of care is the legal requirement for you and your staff to provide reasonable care during potentially dangerous activities, including the risk of contracting COVID. Failure to provide a reasonable standard of care can leave you open to legal action, despite any waivers signed, if a court determines you did not meet the minimum safety standards for an activity.
Here are a few of the great provisions that Canada's Wonderland in Toronto will be implementing, along with their messaging to patrons:
Reminders and Protocols
The coronavirus has created a new way of life for everyone, so you'll see lots of reminders throughout the park to:
Wash your hands every 20 minutes.
Sanitize your hands frequently at the many hand sanitization stations we have added all through the park.
Avoid touching your face.
Wear your face covering at all times.
Face coverings may only be removed when experiencing water rides.
Maintain 2 metres physical distance from other park guests and associates.
Be in the know about all things Canada's Wonderland with our mobile app. You will be able to find nearby hand sanitizer stations, restrooms, open dining locations, and available attractions and rides.
Use contactless forms of payment, including credit cards, Apple Pay, and Android Pay.
For the comfort of all guests, smoking will not be permitted inside the park.
Restrooms
Everyone knows restrooms can be a source of germs, so we want you to know we are following strict guidelines to help you have a safe experience. We are:
Sanitizing restrooms frequently throughout the day.
Deep cleaning restrooms at the end of each day.
Monitoring traffic within restrooms to allow for physical distancing.
Because we're all in this together, please make sure to wash your hands after using the restroom.
Rides and Attractions
To maintain physical distancing and avoid the spread of germs, here's what you'll see and experience at our rides and attractions:
Some areas, rides, and attractions are not conducive for physical distancing and will be closed initially. The mobile app will list all Canada's Wonderland open attractions.
Wait lines for open rides and attractions will be marked for physical distancing.
Some seats and rows will be unavailable to accommodate physical distancing.
Seats, restraints, headrests, and armrests will be sanitized frequently
Dining
We know delicious, fun food is a special part of the Canada's Wonderland experience and we've got you covered. Here's what you'll see and experience when enjoying our scrumptious food and beverages:
Some tables have been removed for physical distancing.
Distancing is marked on the floor for wait lines.
All disposable products, including pre-wrapped utensils.
Plastic barriers between guests and associates.
Contactless payments, including credit cards, Apple Pay, or Android Pay will be available for use.
Shops, Merchandise, and Games
Physical distancing must be maintained at all of our retail locations.
It's very important to continue wearing your face covering in these locations.
Contactless payment is encouraged where possible.
Beyond duty of care and having a waiver written, the method in which you provide waivers to guests is just as important. Having them sign on their own computer ahead of a visit, or on their own device via a QR code ensures that no foreign devices need to be touched! That's where an electronic waiver system like WaiverForever comes into play.
Use Best Practices to Ensure Your Liability Waiver is Enforceable
Without a waiver that's enforceable, you leave your business vulnerable to lawsuits and personal injury claims. If you're unsure about the legality of your waivers or worry that they might be out of date, take some time to review them.
After you're sure that your waiver works for your business, make signing liability waivers easy for your staff with WaiverForever. Our service can be used on any digital device as well as in kiosk mode, and quickly saves all the waivers to your secure account where you can easily access them at any time.
WaiverForever is an easy way to sign and store liability waivers and offers lots of resources for all your waiver needs. To learn more about our features, click here.