3 Liability Lessons Event Organizers Can Learn From The Astroworld Tragedy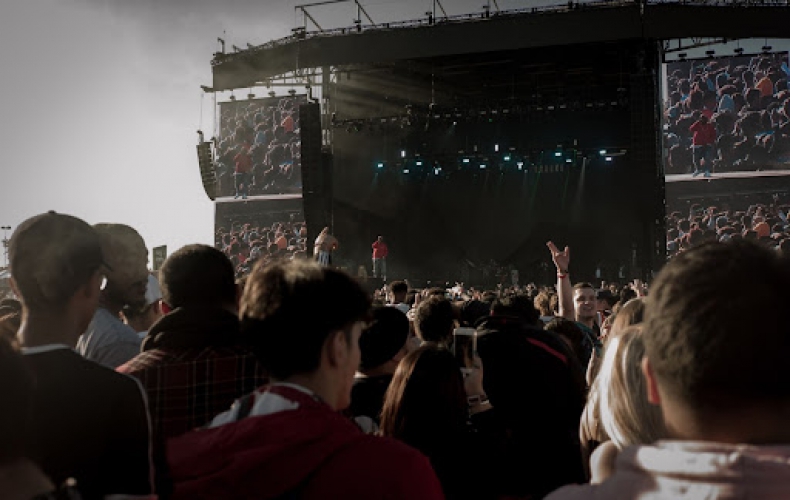 The Astroworld Festival – spotlighted by rap superstar Travis Scott – is known for its chaotic, moshpit-like environment, as has been the case with many of his concerts. Tragically, the Astroworld 2021 in November turned out to be deadly after ten people died and hundreds more were injured in the mayhem. Victims of the tragedy have collectively filed hundreds of lawsuits against Travis Scott, Live Nation, and other festival organizers. There are lessons event/venue holders can learn from the Astroworld disaster regarding liability. This post will highlight them in fuller detail.
Lesson 1: Concert & Festival Holders Assume Responsibility Even If Injury Or Death Is Not Their Direct Fault
Who will be held legally responsible for the ten deaths and over 300+ injured fans during the Astroworld festival hosted by Tavis Scott? The tragedy on Nov. 5, 2021, is still being investigated, with 80+ lawsuits hitting the artist, venue, promoter, guest acts, security vendors, and more. But who can be held liable in situations like this? Well, almost everyone can, especially if evidence points to gross negligence. Let's dive into the different ways these parties can be held liable:
Artist Liability
Does the musical act involved in a tragedy, such as the one at Astroworld, hold any accountability? In this case, Travis Scott's liability might rest on a couple of factors. While an artist might be the best chance to help tame an unruly crowd, they need to be aware of what is happening. There are claims that Travis Scott was told something by a member(s) of his team during the performance. But what was communicated will need to be determined to prove a certain amount of artist liability.
In this situation, Scott was both the main performer and host of the festival. This might increase his level of liability, compared to a guest performer like Drake, who joined Scott on stage. Even though these artists were not physically involved in the riots, they could be liable for injuries and deaths.
Scott's past performances might also be considered in court as he has a history of encouraging crowds to become rowdy. He was arrested and charged for disorderly conduct and inciting a riot for performances in 2015 and 2017. While this does not mean he intended for anyone to get hurt, it does cause questions about whether the crowd's safety was properly begin taken into consideration by Travis Scott and his team.
Promoter Liability
The promoter of Astroworld, Live Nation, and their own Texas-based promoter ScoreMore, are named in many of the 80+ lawsuits filed by victims and their families. The promoter of any event is typically responsible for hiring staff, hiring different vendors, planning, securing permits, etc. They are responsible for basically everything except for performing songs. Generally, a promoter is held accountable for things going wrong at their events because they have planned every aspect.
Venue Liability
The Astroworld Festival was held at NRG Park in Houston, TX, which faces lawsuits claiming responsibility for the injuries and deaths that occurred. The venue's liability will come down to the physical layout and property, such as seating, exits, barriers, etc. Lawyers could argue many different reasons why the venue added an element of danger and affected how soon the injured were tended to, how hard it was for security and law enforcement to tame the crowd, and so on.
Lesson 2: Ensure ALL Safety Protocols and Training Are in Place to Reduce Dangers
Security Vendors
In the weeks since the Astroworld tragedy, a few security guards have come out to discuss the lack of training. They claim that the company, Contemporary Services Corporation (CSC), did not do proper background checks or ensure security hires were correctly trained. These security guards claim that the company merely told them where to stand and not to touch anyone. There was no training on reacting to a crowd surge, first aid, or anything of the sort.
This lack of preparedness can fall back on both the security company and the promoters. If a promoter knows they are hiring elementary security personnel with no real training, they could be held more liable than the security vendor itself. However, if CSC claimed they had more trained personnel than they did and were more equipped to handle these big crowds, it could help take some liability off the promoters.
Event Waivers
While concertgoers did sign a limitation of liability waiver when purchasing the tickets, it does not cover gross negligence. According to TMZ, the event waiver did not follow all the guidelines necessary, and some gaps might deem the waiver useless in these lawsuits. There are also claims that the event waiver was not easily found and hidden deep in the website.
For future event holders, this is a wake-up call to review and improve event waivers.
Lesson 3: Use Precise Language and Cover All Aspects of What You are NOT Responsible for
The gaps and lack of proper wording in the Live Nation event waiver could be why the promoter will end up more liable for the injuries and deaths than they might have been with a more intense, properly worded liability waiver. For example, Live Nation didn't mention "Negligence" as something they are NOT responsible for. This is something that lawyers will run with when heading into court.
With a more robust, well-detailed, and precise event waiver and company waiver the venue, promoters, and artists could be better protected if something similar happens in the future.
Safety For Attendees & Event Holders Go Hand-In-Hand
The tragedy that occurred at Houston's Astroworld festival will likely result in long-term changes to how festivals and live events are run. Safety measures and precautions will be taken more seriously by venues, promoters, artists, and vendors to avoid future litigation. This could include changes to standing room, ticket admissions, security, barriers, and all-around industry-standard safety protocols. These changes are vital for corporations and artists to avoid expensive lawsuits and better protect the lives of concertgoers.
Astroworld was a wake-up call to event planners and artists that they can indeed be held liable for tragedies that occur at their event. Waiver Forever has many examples of event waivers, company waivers, festival waivers, and more to help with well-written, clear waivers that help avoid expensive liability. Cover your bases and improve the safety of everyone involved. Check out Waiver Forever's website today for more information.