Beauty Salon Disclaimer Template for At-Home Services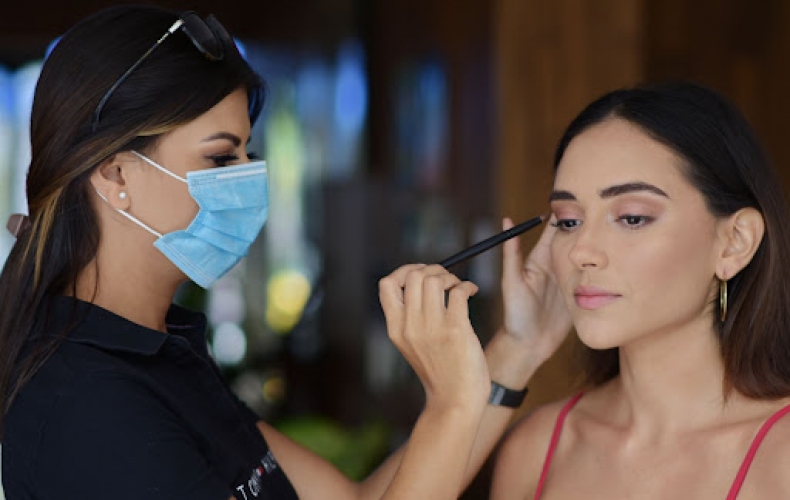 There are many ways to offer beauty salon services. One of them is to offer at-home services for parties, wedding prep, or special occasions. Here's how to stay legally safe when offering these kinds of services.
Beauty waiver form on the go
The best beauty salon disclaimer templates will be easily editable to manage as an on-the-go beauty provider, whether that be lashes, brows, makeup, hair, nails, or other. At-home services can be either in the home of the service provider or in the home of the client. It's important to be on top of any changes and ensure the consent form for beauty treatments applies to everything necessary.
As is the nature of these services, clients and beauticians will often get pretty close to one another, which has been a bigger problem since COVID-19. An efficient beauty salon disclaimer template will address the risks of COVID-19 for at-home services and will outline any guidelines the beautician follows for their safety and that of their clients.
Beauty waiver forms are a great tool for many traveling beauticians. The services may vary, but a quality consent form for beauty treatments will cover everything needed and more to keep the service provider free of liability.
Consent form for beauty treatments in clients' homes
What's necessary to include in these beauty waiver forms and how do they help the service provider?
What to include
Images
There are thousands upon thousands of beauty services available in the world. They range from huge enterprises to one-person shows working out of their own homes. For any of these people traveling to a client's home, include what the expectations are for images. Will you be taking them? Is the client allowed to take them during the service? What are the guidelines for posting the images?
Tools
For makeup artists, this would be brushes and sponges. Massage therapists use oils and the massage table. Haircutters use scissors, curling irons, and more. While the tools vary, it's important to include a section on them. How often are they sanitized or replaced? Are they hypoallergenic? Does the client keep them after the service?
COVID-19
The risks of COVID-19 can be heightened when working closely with a client, especially if the service requires the client to remove their mask, such as when doing makeup. Include a section that covers expectations surrounding COVID-19 since not all businesses will follow the same processes.
What to gain
Honesty
A beauty salon disclaimer template outlines risks, expectations, and guidelines, therefore making it clear what the service is and how it's done. This kind of information keeps both the client and the service provider honest about what was asked for, what was given, and what follows.
Customer service
The beauty treatment disclaimer form can help boost customer service, offering another avenue for beauty services to be found and booked. The waiver will also ensure the needs of both parties are met and there's no confusion.
Unmet service obligations process
If for some reason the promised services weren't fulfilled, instead of having an unhappy client post negative reviews about their experience, a beauty salon disclaimer template will outline what the correct process is for addressing this issue. This way, an issue can be handled in a way that leads to a happy outcome that improves customer retention as opposed to an outcome that reduces the likelihood of future clients.
Security
Any of these at-home beauty services will benefit from a beauty treatment disclaimer form that addresses any possible issues and removes liability. With skin contact, close proximity, chemicals, lotions, and more common beauty products, allergies, illnesses, and misunderstandings can occur. The waiver keeps the beautician and the company more secure.
For more information on developing a well-rounded, all-encompassing waiver, visit Waiver Forever and start a free trial today.