The Benefits of Yoga Liability Insurance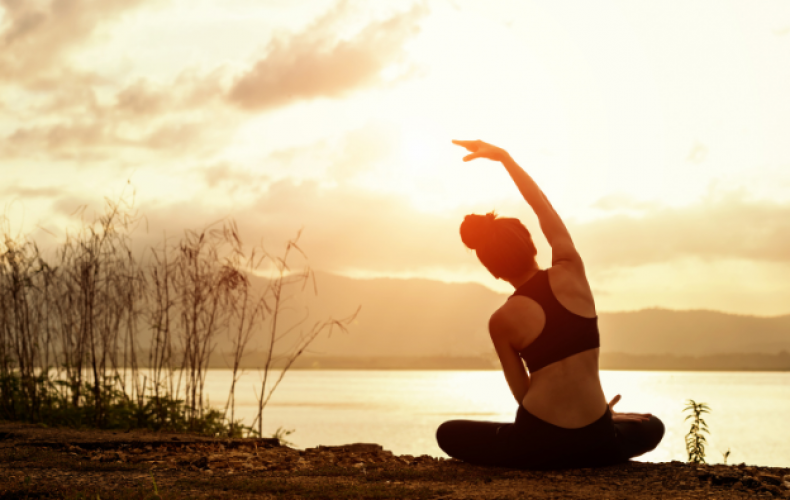 For many people, teaching yoga is about much more than physical exercise. Yoga teachers have a unique opportunity to help their students tune in to their minds as well as their physical bodies, facilitating a practice that has far-reaching health benefits.
Whether you've just finished your teacher training or have been an instructor for years, there's always more to learn about the business of yoga. All yoga teachers should know about the importance of yoga liability insurance, but, unfortunately, this vital liability protection often doesn't get the attention it deserves. Today, let's talk about the benefits that yoga liability insurance can offer yoga instructors at every level.
The benefits of yoga teacher insurance
First, let's get on the same page about yoga teacher insurance. What is it?
Yoga liability insurance is a type of insurance that can be purchased by both professional and amateur yoga instructors. If you're sued as a result of your yoga instruction, this insurance helps cover your legal fees and any damages you may have to pay if you lose a lawsuit.
It can also cover any external damage that may occur to the studio you're practicing in, such as damage to a mirror or wall after a crow pose or other inversion goes awry.
Yoga liability insurance has become vital for yoga instructors today. Many studios won't hire teachers who don't have it. Teaching without it can also expose you to risk.If you're sued with no insurance, you'll be on the hook for all damages and legal fees.
Here are some other benefits of yoga teacher insurance.
· This type of insurance can protect your equipment, covering the cost of new mats, blocks, or other materials stolen or damaged by students.
· Yoga teacher insurance takes the potential risk away from studios, making you a more attractive hire.
· This insurance offers peace of mind to practice without fear of liability risk.
· Yoga liability insurance allows instructors to be more engaged and present with students. Feeling more comfortable with hands-on adjustments is easy when you know you're protected from liability risk.
Exploring fitness center software as a yoga teacher
Many tools available today can help yoga teachers engage with students and deepen their practice.
Lots of studios use MindBody to manage their class calendar, while many yoga teachers rely on time tracking, email marketing, and bookkeeping apps to help them manage their business more accurately.
If you've been exploring fitness center software as a yoga teacher, make sure anything you consider has features that can help facilitate a safer and easier yoga experience. This includes the ability to disseminate and collect signed liability waivers from students.
Is outdoor yoga any different?
While most studios require licensure and insurance for all their regular instructors, it's a lot easier to run a yoga class in a public place. However, that doesn't mean you should ever consider offering public yoga classes without liability waivers and proper insurance–even outdoors. If you teach yoga professionally, it's essential to ensure you're protected from liability during every class you teach, regardless of the venue.
WaiverForever for yoga teachers
Many yoga teachers are on the hunt for software to help them manage and track student liability waivers. It's essential to ensure these waivers are signed before class begins. But no one wants to deal with these bookkeeping tasks when there are students to greet, equipment to distribute, and a mood to set. Thankfully, WaiverForever is here to help.
WaiverForever allows yoga teachers and studios to distribute waivers before class begins, making it easy to track who has signed. From there, waivers are stored securely on our servers so they're accessible any time, from any location, on any device.
Want to see how it works? Start your free trial today.