Can I be Sued by a Client if They Signed a Liability Waiver?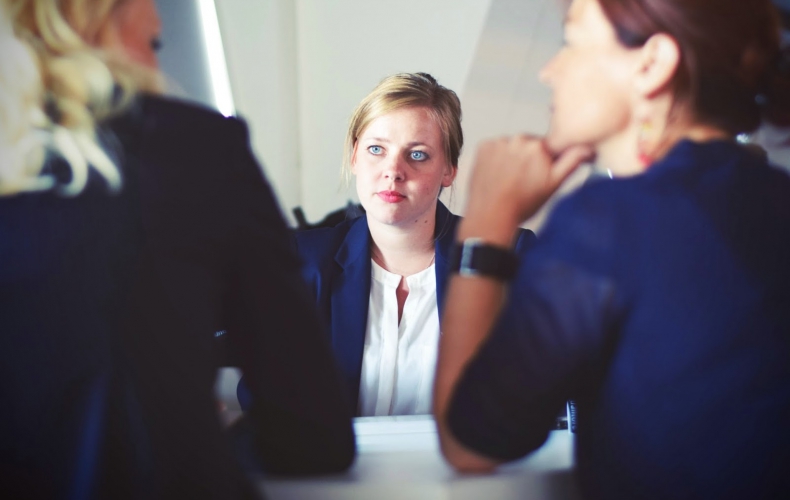 Type in "can you sue after signing a waiver" into Google and you'll see dozens of personal injury lawyer blogs advising the litigiously-inclined.
It's a dog-eat-dog world and some people would love to make an easy score at the expense of your livelihood and reputation.
The unfortunate truth, though, is that yes, there are cases in which you can still be sued even if a waiver was signed – but only in cases where the plaintiff can successfully prove you or your business caused harm due to gross negligence.
Gross negligence is defined as "a conscious and voluntary disregard of the need to use reasonable care, which is likely to cause foreseeable grave injury or harm to persons, property, or both." This means as long as you have a proper risk management plan in place and ensure you and your staff exercise every precaution to keep your clients safe, a waiver will indeed protect your business from harm.
However, the line between injury due to inherent risk and injury as a direct cause of negligence can be blurry.
Let's dig a little deeper.
Waivers and negligence – some examples
All businesses have a legal obligation to keep their clients safe within reason.
If you run a business that involves risk but are taking every sensible precaution to protect your clients against physical and emotional injury, a release of liability waiver is a great defense against a lawsuit.
However, you may be lapsing from those protections in ways you hadn't considered. That's why every business needs to have a risk management plan. This is so you can identify all potential risks and prepare for them to the best of your ability.
Here are some overall examples of behaviors that could be ruled as gross negligence:
Employing staff who are not certified to provide your service, or whose certifications are expired.
Failure to provide first aid in an emergency, or a lack of proper first aid equipment around the activity area or facility.
Not regularly maintaining your equipment used for an activity, or allowing the use of worn equipment.
Not properly blocking off or avoiding known hazards in or around your facility / activity area.
Providing guidance or advice that you or your staff are not qualified to provide (for example, a personal trainer advising the use of supplements).
Not adhering to activity guidelines outlined by governing bodies or local laws.
Malpractice or use of infected tools in aesthetic or medical procedures.
Here are just a handful of the many examples of lawsuit horror stories against businesses where the court ruled in favor of the plaintiff due to gross negligence:
Personal Training (Mimms v. Manassas World Gym): A former Navy technician was pushed too hard by his trainer, suffering permanent muscle damage. He was awarded $300K.
Skydiving (Kidrowski v. Skydive Iowa): A skydiver was unfortunately killed when a dive went wrong. The waiver he had signed was not properly written so a lawsuit against the skydiving company was successful.
Take heart, however. It's generally the case you'll only hear about successful lawsuits, but below are examples of when waivers successfully protected businesses. If a waiver had not been signed by the plaintiff in each case, however, the lawsuit would have much more likely been successful:
Bicycling Tour (Vinikoor v. Pedal Pennsylvania Inc.): Vinkoor fell off his bike when it hit a groove in the road on a planned route. The court agreed in favor of the company due to the waiver signed.
Play Center (BJ's Wholesale Club v. Rosen): A boy fell off a piece of equipment and injured himself. The court ruled in favor of the play center as the boy's parents had signed a waiver on his behalf.
Fitness Club (Hinkal v. Pardoe): A woman accused a trainer of negligence in his workout practices that caused her permanent injury. The court, however, ruled that the actions of the trainer were not gross negligence and she had signed a waiver.
How do I best protect my business against lawsuits?
Your best protection is two-fold: business insurance and a well-written liability waiver. Business insurance will help you recover damages should you ever be taken to court, and your premiums often go down when you implement more safety features.
When it comes to crafting a waiver of liability for your business, the laws in your country / state will dictate what clauses are enforceable in a waiver and how they must be written. Due to this specificity, it's important to get legal advice and have a lawyer either write it or review it.
All relevant clauses must be written in such a way that they are understandable by your clients, and not buried in text or "small print" where it's likely to be skipped. You must always give your clients a chance to properly review the waiver, and never coerce them to sign anything under duress.
Signing waivers takes time, and storing paper waivers can be a pain. To streamline business processes and ensure that their waivers are captured and stored for reference later, many business owners look to WaiverForever.
Use Best Practices to Ensure Your Liability Waiver is Enforceable
Without a waiver that's enforceable, you leave your business vulnerable to lawsuits and personal injury claims. If you're unsure about the legality of your waivers or worry that they might be out of date, take some time to review them.
After you're sure that your waiver works for your business, make signing liability waivers easy for your staff with WaiverForever. Our service quickly saves all the waivers to your secure account where you can easily access them at any time.
WaiverForever is an easy way to sign and store liability waivers and offers lots of resources for all your waiver needs. To learn more about our features, click here.