Collision Damage Waivers For Car Rental Companies 101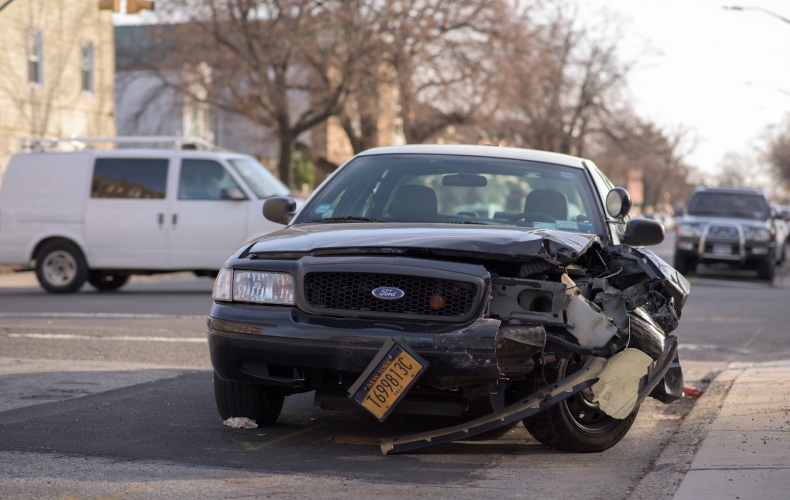 With a global pandemic, and the desire to travel the country this summer, more people may be eager to rent a car or RV and get exploring. Many rental companies choose to run collision waiver programs to supplement rental income.
These agreements are not insurance in the typical sense. As the insurance holder for the car itself, you have the right to pass liability for damage on to the renter. A collision damage waiver is an agreement that you are the one waiving the right to charge the renter for damages beyond the deductible amount in the policy.
When owning a rental vehicle business, a bulletproof collision damage waiver (CDW), also known as a loss damage waiver (LDW), is more critical than ever.
Learn the ins and outs of utilizing a CDW rental waiver without running into trouble and learn how to ensure the program is profitable for you.
What is a Car Rental Collision Damage Waiver?
A collision damage waiver is a policy that renters can apply to provide coverage against car damage or theft.
In some countries, it is a requirement to rent a car – but not in the U.S. If the renter does not sign the agreement, they are on the hook for any repairs and loss of income faced by your company while the car is being fixed or replaced.
It is important to note that these policies are only meant to cover damage to the vehicle itself, not liability-related expenses. So it will not cover:
Damage to other cars caused by the driver of your vehicle
Personal injury or death oh the driver of your rental, or others involved in an accident with your vehicle
Damage caused by risky behavior such as offroading, speeding, or driving under the influence
Some policies don't cover damage to the windshield, tires, or mirrors
Since many of the types of damage incurred by rental car drivers are minor, you, as the rental company, often don't have to pay much out of pocket compared to the amount you intake on these agreements.
That being said, the cost of such policies can be expensive to many people who'd instead take their chances. This is particularly true for companies that rent RVs as the daily insurance cost needs to be high for the program to stay profitable.
Some rental companies also provide options for renters to purchase a partial loss damage waiver (PDW), the difference being that losses are only covered up to a predetermined limit. The renter is required to cover all costs above the amount waived by the PDW agreement.
In countries with robust consumer protection policies, such as in the US, you can run into trouble if you try to force consumers to sign a damage waiver or bury it within the larger rental agreement.
Hertz in Hot Water Over Damage Waivers
Hertz, a large car rental company, chose to settle a class-action lawsuit related to damage waivers in 2013 and had to shell out $3 million in damages.
The class-action lawsuit claimed that Hertz had been automatically applying a rental car damage waiver fee to all car rentals unless customers specifically asked them not to.
By the time the class-action lawsuit was settled, 746,959 plaintiffs had joined the suit!
The damage waiver fee was 14%, which is pretty significant to the average consumer, particularly if they already have rental collision insurance (more on this below). And rather than provide an opt-in option that was fairly obvious, there was only an opt-out provision, and it was buried in the fine print.
The takeaway here is that whenever you provide an auto rental collision damage waiver, it must be presented as an option rather than automatically applied. All the terms and conditions, costs, and deductibles must be clearly outlined.
That being said, you can also make clear the levels of the cost they may be required to pay should the car be damaged without insurance. They're more likely to pay the extra fee.
Can a renter be insured against damage through other policies?
Yes, absolutely. There are lots of other ways renters might be insured against rental collision damage so that they may want to opt-out of your coverage:
Credit card companies: Often, if someone pays for a rental using a premium credit card, the credit card company may have built-in rental insurance.
Private car insurance: Some private car insurance policies also provide coverage provisions when driving a rental car, a "Rental Vehicle Insurance Endorsement." Generally, these policies in the US or Canada only apply to rentals in North America, however.
Personal liability umbrella policy: Some personal insurance programs that include many forms of insurance under one umbrella also include rental car damage waiver policies.
State-specific personal auto insurance: Some states have consumer protection laws that having personal auto insurance automatically provides drivers with rental collision coverage. These states include California, Iowa, Indiana, Louisiana, Hawaii, Massachusetts, Minnesota, New York, Nevada, Rhode Island, and Texas.
As part of your damage waiver opt-out, you should include phrasing that acknowledges that the renter understands that they need to do their research to determine if other policies will cover damages to the rental.
How to write a collision damage waiver document
You must carefully craft a collision damage waiver agreement to ensure there are no legal loopholes. Also, as is evident due to the Hertz case above, it must be very obviously presented to the renter, so they can take their time to read the document and be able to opt-out.
A collision waiver document must include:
An outline of what is covered under a CDW and a statement that this coverage is optional
A breakdown of what is covered under the waiver and what is not
A breakdown of what the renter is responsible for if they opt-out of coverage and the car is damaged
Here is an example of a well-written loss damage waiver written for Budget Car Rental Canada:
"Loss Damage Waiver ("LDW") is not insurance and not mandatory. If you accept full LDW by your initials on the rental document at the additional daily rate, for each full or partial day that the car is rented to you and the car is operated in accordance with the Agreement, we assume responsibility for the loss of or damage to the car except, if permitted by law, for lost, damaged or stolen keys or remote entry devices, towing or tire services, unless related to an accident, or recovery of the car if stolen (except in the state of Alaska) and except for your amount of "responsibility," if any, specified on the rental document. Partial Loss Damage Waiver ("PDW") is available only where permitted by law.
If you accept PDW at the indicated daily rate, and the car is operated in accordance with the Agreement, we assume all loss or damage to the car up to the amount as specified on the rental document, and you accept responsibility for all other loss or damage. If you do not accept either LDW or PDW, you owe for all loss or damage to the car. Loss and damage are described in paragraph 14 below.
You acknowledge you have been advised that your own insurance may cover loss or damage to the car. You also acknowledge reading the notice on loss damage shown on the rental document, or in these Terms and Conditions, or in a separate notice form."
As this is a legal contract between you and the renter, we highly encourage you to consult a lawyer when drafting your collision damage waiver.
Use a waiver solution to present and store waivers
WaiverForever is a top-rated online waiver service that allows you to safely send and store digital collision damage waivers to customers via email or sign on any computer or mobile device.
Waivers are very easy to build via our form builder, and you can even use your existing PDF templates to maintain your branding. We adhere to all the legal and safety requirements for digital signatures, and both you and the signer will get a PDF copy whenever a document is signed.
If you choose to invest in a WaiverForever plan for your business, you'll never need to think about security or storage ever again. Our secure storage offers multiple off-site backups, so you'll never need to worry about losing waivers.
Want to give it a try?
All of our plans come with a 30-day satisfaction guarantee, and setting it up is easy.
Start your free trial today to get started.