Disclaimer Forms For Beauty Treatments: Templates and Guide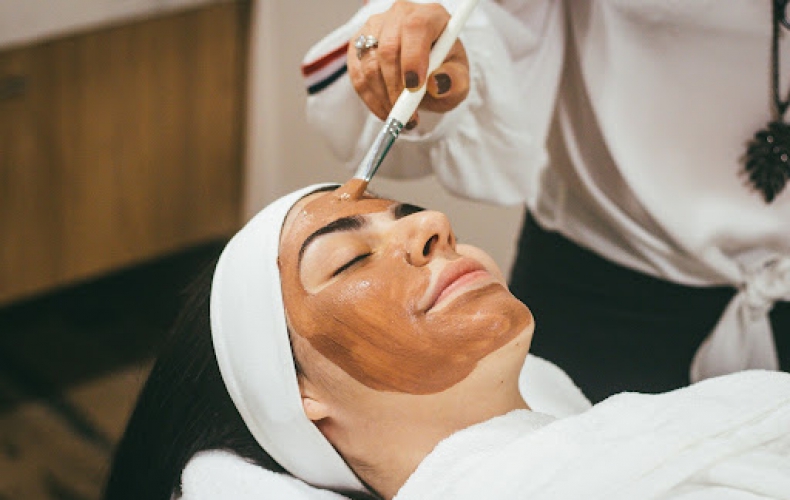 As a salon owner or practitioner, you must have your clients sign online beauty salon waivers when you are providing treatment. No matter how skilled you or your practitioners are, accidents and the unexpected happen.
A Vancouver woman sued the Ideal Image Group of Canada after a laser hair removal procedure left permanent scarring on both of her legs. She had previously used their services, but on her eighth visit, she experienced pain that was so intense she was biting her fist.
The lawsuit was predicated on the fact that the practitioner neglected to assess her skin type to determine the appropriate intensity and duration of the treatment laser and did not stop when the woman complained about the pain. The outcome of this lawsuit is still pending – but a signed waiver form ensures that the client was fully aware of all the risks involved.
So yes, you need a beauty or spa release form to cover you against lawsuits from customers. Salon waiver forms can help protect you against lawsuits related to ordinary negligence – risks inherent to the procedure you are providing. However, you also must exercise a duty of care, ensuring you do everything in your power to prevent a negative outcome. Anyone providing a procedure must also be trained and hold any relevant certifications that are legally required.
Common Injuries at Day Spas and Beauty Salons Include:
Burns and allergic reactions from chemicals such as dyes, facial peels, glues, and cosmetics
Cuts from scissors, shears, and nail clippers
Scalp injuries that may lead to a permanent loss of hair
Massage Injuries, such as fractured ribs or neck or back injuries
Burns from hot tubs or saunas
Skin treatment burns, for example, from a laser
Slip and fall accidents in changing areas
Slip and fall accidents near pool areas or hot tubs
Staph and bacterial infections
Here are some of the most common procedures that require a release of liability waiver, along with examples of those forms. You also need to have a version of these forms when you're working with minors for a parent or guardian to sign on their behalf. It is also important that you don't use these forms verbatim, but consult with a lawyer to ensure it is legally defensible in the region where your business is located.
Do you need a digital waiver form building and signing tool to help streamline your business operations? Try the WaiverForever unlimited free trial today!
Eyelash extension consent form
Lash extensions are semi-permanent eyelashes that are glued on top of individual lashes. Some of the risks associated with this procedure include allergic reactions to the adhesive material and the solvents to remove them, as well as potential damage to the cornea.
Get your client to sign a 'lash consent form to ensure they fully understand the risks involved and acknowledge to the best of their knowledge that they are not allergic to the materials used.
Here's a great eyelash extension form template from EYEO in Florida.
Waxing consent form
Body waxing treatments are an incredibly popular (but painful) procedure. According to data collected by The U.S. Census data and Simmons National Consumer Survey (NHCS), 6.39 million Americans used professional waxing services 4 times or more within 6 months in 2020.
Some of the risks of body waxing include allergic reactions to the wax, or skin infection due to excess trauma.
Here's a great waxing consent form from Sugar Me Wax, based out of Arizona.
Nail salon consent form
Who doesn't love a good mani-pedi? While side effects from nail procedures are rare, it's still important to ensure clients understand the risks.
Some risks of nail procedures include nail fold infections, follicular infections, contact dermatitis, warts, and potential longer-term effects from using a UV dryer.
This online waiver form from Jenny Nails in Florida should do the trick for a starting point for your own salon.
Microblading consent form
Microblading makes use of a very fine tattooing gun to draw semi-permanent eyebrow tattoos on your brow line that last up to a year. Risks of microblading include infection, allergic reaction, and granulomas (inflammatory knots).
Here is a very comprehensive microblading consent form from Brow Design International that also includes a photography consent form for your portfolio and microblading aftercare instructions.
Makeup consent form
While all makeup artists will use products that are as safe as possible, there needs to be an agreement between the artist and the client that the client does not have any conditions or allergies that could cause detrimental effects. If you are unsure about any allergies and there's a risk, the form should also list precautions you will take such as doing a spot test first.
Here is a strong client consent form for makeup from Fresh Face Artistry.
Hair color consent form
Last but not least, a hair color consent form should explain the potential risks of the procedure, including the possibility of color not coming out the way the client expects.
his hair consent form from The Evolve Effect also asks if the client is doing corrective color, or coloring hair extensions, while explaining the possible issues.
How WaiverForever Can Help You Protect Your Business
Waivers are an important part of your business, and serving them easily to clients and storing them should also be top of mind. After all, clipboards are so old school, and there's no way you want to store huge piles of paper records for years.
Instead of doing waivers the old school way, try WaiverForever for free today.
Our service allows you to stop worrying about your waivers, and turn your focus back to your business. Waivers are easy to carefully read and sign with a digital signature on any device, in a kiosk mode, or emailed to clients ahead of time. Once your waivers are signed, they're stored securely for as long as you need them.
From skincare to hairstyling, contact us today to learn more about how WaiverForever can help your spa business.