Do You Need a Beauty and Spa Release Form?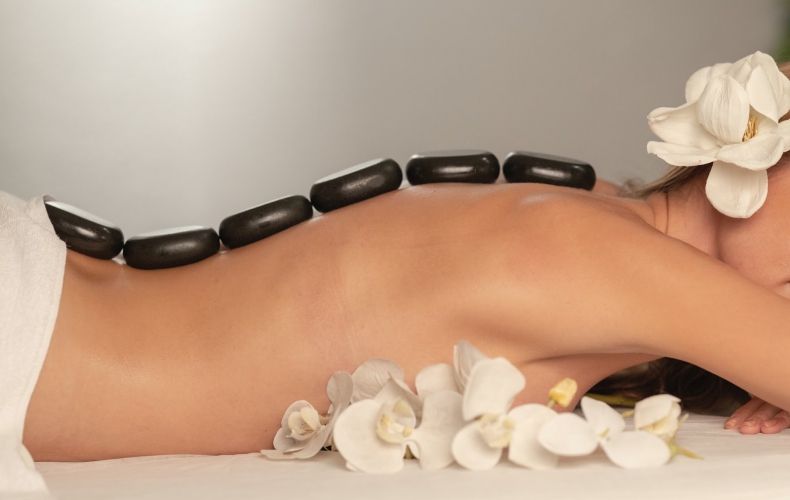 Make no mistake – if you run a spa or beauty salon, you need your clients to sign a release form. These spa waiver forms are legal documents in which the signer waives their right to sue for various incidents or injuries that can arise in a spa or salon setting.
In our litigious society, you can expect legal action if someone is injured in your spa or as a result of a procedure and did not sign a liability waiver.
Think this is an exaggeration? Think again!
Spas and salons are getting sued all the time. Even if the lawsuit is not successful, the legal costs and damage to your reputation can sink your business. On the other hand, a properly written spa and beauty waiver can prevent many lawsuits from ever truly taking off.
Prominent Lawsuits Against Spas and Beauty Salons
An aspiring rapper is suing Spa Castle after she and her friend allegedly suffered second-degree burns in the spa's hot tub. The lawsuit alleges that the spa "failed to make sure the temperature and chemicals at its East 57th Street location were at safe levels."
The above isn't the first lawsuit against the spa chain; another high-profile lawsuit was filed by five women who alleged that male employees harassed them and took photos of them in states of undress.
A Vancouver woman sued the Ideal Image Group of Canada after a laser hair removal procedure left permanent scarring on both of her legs. She had previously used their services, but on her eighth visit, she experienced pain that was so intense she was biting her fist.
The lawsuit was predicated on the fact that the practitioner neglected to assess her skin type to determine the appropriate intensity and duration of the treatment laser and did not stop when the woman complained about the pain. The outcome of this lawsuit is still pending.
And these are just the tip of the iceberg.
Managing Your Legal Risk as a Spa or Salon
Thankfully, there are ways you can protect your business against lawsuits. Having proper insurance for your business is a must, and an essential requirement for maintaining your insurance is having your clients' sign waivers and release of liability forms.
A waiver can protect your business against what is known as ordinary negligence – harm that arises due to the activity's inherent nature.
Common Injuries at Day Spas and Beauty Salons
Burns from chemicals such as dyes, facial peels, glues, and cosmetics
Cuts from scissors, shears, and nail clippers
Scalp injuries that may lead to a permanent loss of hair
Massage Injuries, such as fractured ribs or neck or back injuries
Burns from hot tubs or saunas
Skin treatment burns, for example, from a laser
Slip and fall accidents in changing areas
Slip and fall accidents near pool areas or hot tubs
Staph and bacterial infections
However, a waiver will not protect you from injuries or death that arise from what is known as gross negligence – actions that suggest your business was not taking every precaution against harm or was ignoring glaring risks of harm.
For example, treatment by someone who was not adequately trained or did not hold relevant certifications would be considered gross negligence.
Your business needs to exercise a duty of care and do everything in your power to keep your clients safe and satisfied. This investment shouldn't be seen just as a way of preventing lawsuits but also figuring out ways to go above and beyond for your clients, so you attract even more business!
That is why you should also make sure your business creates a risk management plan.
The above is a plan that identifies all the possible hazards for your business, whether its potential for injury or a PR nightmare, a game plan like this should be done as early as when your business is in its planning phase and then regularly reviewed.
Rules of the spa should be prominently displayed, and you should account for these potential hazards:
Provide adequate lighting
Regularly clean floors and mop up slippery surfaces
Keep all equipment and spa wear clean and sanitized
Ensure all staff are adequately trained and hold current certifications
Keep track of when staff certifications expire and are proactive in having them renew
Minimize fire hazards such as candles
Ensure all products used in treatments are not expired or contaminated
Keep food and beverages adequately stored and food cooked properly
Have a maintenance plan for any structural hazards like broken floor tiles or equipment
Ensure all clients sign health waivers before treatment or use of spa, and provide spa treatment waivers or disclaimer forms for beauty treatments
Finally, you should make sure all clients sign a liability waiver before participating in any spa treatments or activities.
The above needs to be separate from your spa client form, so it's evident what risks are involved. It should be easy to understand, so there's no confusion. You should also consult a lawyer when drafting your waivers since the laws for waiver language differ from place to place.
Are you looking for spa waiver form templates to get started on your legal protection?
View Our List of Top Free Waiver Templates
How WaiverForever Can Help You Protect Your Business
Waivers are an important part of your business, and serving them easily to clients and storing them should also be top of mind. After all, clipboards are so old school, and there's no way you want to store huge piles of paper records for years.
Instead of doing waivers the old school way, try WaiverForever for free today.
Our service allows you to stop worrying about your waivers, and turn your focus back to your business. Waivers are easy to carefully read and sign with a digital signature on any device, in a kiosk mode, or emailed to clients ahead of time. Once your waivers are signed, they're stored securely for as long as you need them.
From skincare to hairstyling, contact us today to learn more about how WaiverForever can help your spa business.