Do You Require an Eyelash Extension Consent Form for Your Business?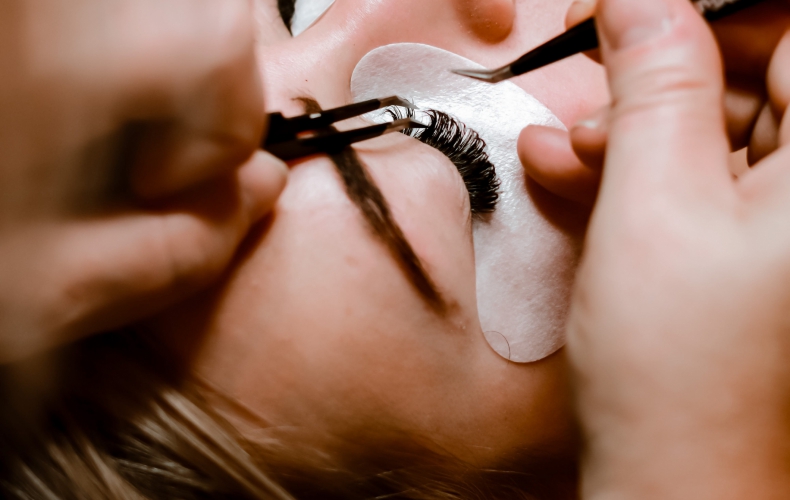 As a freelance esthetician, you have a lot on your plate. Whether you work out of your own space, in a salon, or bring your talents to your client's homes, there are many skills to master before setting out on your own. Some estheticians specialize in one area, like brow sculpting, threading, or eyelash extensions. Others cover everything their clients need to get glammed up.
If you're freelance, you'll need more than just your esthetic skills to keep your business running smoothly. Invoicing, customer relations, and negotiating rates are all critical parts of your job responsibilities that aren't always taught in schools.
For freelance estheticians focusing on eyelash extensions, becoming adept at these other skills is essential. Clients are particular about who they let work on their sensitive eyes, and if you can't offer a secure and reliable experience, they won't return. To help protect yourself, we recommend every esthetician use an eyelash extension consent form.
What is an eyelash extension consent form?
An eyelash extension consent form is a type of liability waiver used by freelance estheticians or salons offering eyelash extension services. It helps lay out the procedure and the potential risks. Within the waiver, there's a section where the person receiving the services can sign to indicate they're aware of the risks and accept the liability associated with this particular activity.
Why you should use an eyelash extension waiver
No matter how talented or skilled you are, accidents and injuries can happen during an eyelash extension procedure. Some of the most common include:
Irritation or injuries to the cornea
Allergic reactions to the eyelash adhesive or removal solvents
Bacterial or fungal infection
Natural eyelash loss
Having your clients sign this liability waiver helps protect your business if a client is accidentally injured or has an unpredictable reaction to the products used. These waivers are effective because they include a clause releasing the esthetician from ordinary negligence. This stems from any kind of risk inherent to the procedure you offer. As long as you follow all standard industry best practices and exercise your duty of care to your clients, the liability waiver will protect you from potential client lawsuits.
If you choose not to use an eyelash extension waiver consent form and something happens to a client either during or after their procedure, they could bring a claim against your business and win. This would put you in the position of having to pay a financial penalty and potentially cover their legal bills, which is extremely costly.
Even if the amount you have to pay is financially feasible for your business, the reputational damage could hold you back from success in the future. Most people will be understandably wary of companies that fail to prove their innocence in a lawsuit.
Top causes of salon lawsuits
While offering liability waivers for your eyelash extension work is essential, it's not the only time you should use these types of releases or consent forms in your esthetic work. Even procedures as simple as manicures and pedicures come with risks.
Here are some of the most common causes of salon lawsuits that can be avoided by using liability waivers.
Allergic reactions: Whether you're using an adhesive, cream, lotion, or other salon product, a client may have a reaction if they have an allergy they were unaware of.
Injury: Whether a client slips on some spilled water or moves while the technician is using a sharp pair of scissors, tweezers, or clippers, there are many injuries that can occur in a salon.
Unwanted coloring or incorrect hair loss: Sometimes, the client's intentions are unclear, leading to situations where more hair is removed or colored in a way they weren't expecting. Since this change is hard to reverse, it can lead to a client suing out of anger.
Chemical reactions: If an esthetician inadvertently uses too much of a certain chemical, it can cause a painful and damaging reaction.
Tips for running a successful freelance esthetician business
While the lawsuits that can result from working in a salon may be intimidating, that shouldn't stop you from pursuing a career as a freelance esthetician. As long as you set up your business in a responsible way, you can follow your dream without risking a lawsuit.
Here are some useful tips for setting up and running a successful freelance esthetician business.
1. Get accredited
Depending on where you live, you may need specific certificates or accreditation to work as an esthetician. Making sure you have all the relevant certifications for your jurisdiction will help ensure you never get into legal hot water for practicing your craft.
2. Find a place to work
Depending on your services, you may be able to work out of your home, at clients' homes, or in one or more salons. Finding the right location for your services is the next step in operating a successful business.
3. Advertise your services
No business can be successful without clients. The easiest way to attract clients is to market your services well. Depending on your preferences, you can advertise in local printed magazines or newspapers, target specific groups on social media, or offer referral incentives to encourage current customers to spread the word.
4. Design the right waivers
As we mentioned above, there are many reasons to use liability waivers in your eyelash extension work. While there are many templates available online, the safest waiver forms are customized to your business and reflect the unique work that you do.
How WaiverForever can help protect your business from liability
There are many situations where using a template can work for your business. Unfortunately, opting for a templated legal form is not a great idea. The best eyelash extension liability waivers are customized to your business, and help ensure clients understand the exact procedure they're engaging in before it begins.
Fortunately, WaiverForever offers streamlined and paperless waivers entirely customized to the needs of your business. Our straightforward service allows salon owners, freelance estheticians, and other beauty professionals to easily send and approve waivers from clients, saving time before each appointment.
Want to learn more? Check out a free trial of our service today.