Does Your Business Need a Liability Waiver?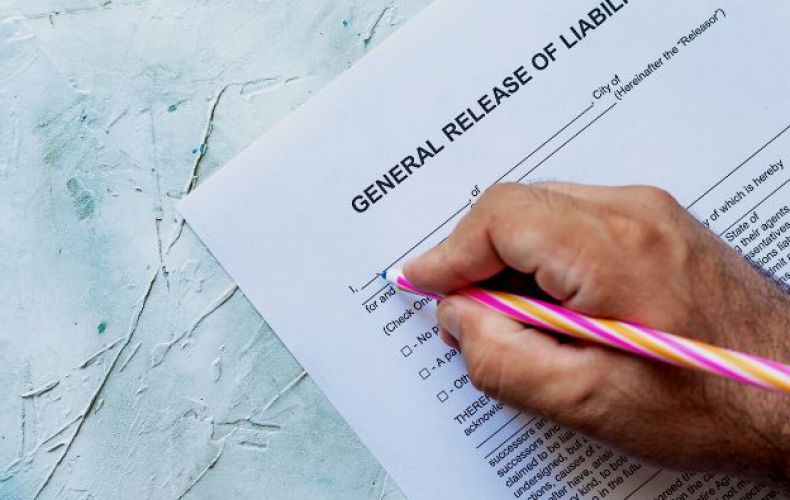 Running a business can be a stressful job. Regardless of your industry, there are many situations where business owners must work closely with customers to advise them of the potential risks and responsibilities they hold when engaging their services. Whether you're a yoga teacher or run a paragliding business, your primary goal should be serving customers safely and effectively.
That's where liability waivers come in. These waivers are designed to clearly inform customers of the risks associated with entering your business or engaging your services. Once customers are advised of the risk, they can sign the waiver to indicate they accept the risk and responsibility for taking part.
So, what is a liability waiver? To be used effectively, businesses must understand how to make a liability waiver that's effective and meets all legal requirements. We've written a lot about liability waiver clauses and other legal details in the past. Below, we'll explain why businesses should use these forms to protect themselves from lawsuits.
Businesses that need liability waivers
There are many situations where a waiver has successfully protected a business from lawsuits due to accidents or injuries on their premises or while engaged in their services. However, some companies may not be aware that they need liabilities waivers at all. Here are some of the businesses that benefit most from designing and using customized liability waivers.
Gyms
Between moving exercise equipment and heavy gear like barbells and free weights, it's easy for people to get injured at a gym. By asking gym goers to sign a liability waiver form, gym owners can ensure anyone walking through their door is aware of the inherent risks of working out with equipment. These waivers also help shield gym businesses from lawsuits if customers are subsequently injured on their premises.
Non-profits
Any non-profit that regularly offers volunteer jobs or events should seriously consider investing in liability waiver forms for these positions. In the event that something happens to a volunteer or the volunteer is accused of harming others, a waiver can help limit liability.
This is important because volunteers aren't entitled to the same standard protections as employees. Without a liability waiver form, the organization hosting the volunteer event may be held responsible, even if they're trying to do a good thing for the community.
Yoga studios
Liability waiver forms are essential for yoga teachers and studios. Even though yoga may seem like a relaxing and risk-free activity, it's hard to predict who will walk in your door. Injuries happen in yoga classes, and if participants haven't signed a waiver form, they could sue. Liability waivers can't prevent lawsuits, but they can help studio owners and teachers win by proving the plaintiff understood the risks and chose to participate anyway.
Spas and salons
Spas and salons are designed to be relaxing, calming places where people can get pampered. However, a smart salon or spa owner will always ensure customers sign liability waiver forms before they take part in any service or treatment. This limits the liability placed on the business. It also helps ensure the customer understands the details of the products and procedures they've chosen.
Why businesses should use liability waivers
There are many reasons businesses should choose to use liability waivers, even if they don't think the activity or service they're offering is dangerous or risky. Accidents can happen at any time. If the participant or customer hasn't signed a liability waiver, the business may have to bear complete responsibility for the damages, even if they weren't directly at fault.
Having a liability waiver signing as part of your introductory or sign-up process also helps limit unnecessary disputes between customers and your business. It puts the burden of proof on plaintiffs if they do want to bring a suit, helping to limit frivolous or nuisance lawsuits that can be incredibly time-consuming and stressful for business owners.
How WaiverForever can help
Even if you understand the benefits of liability waiver forms, knowing how to use them correctly within your business can be tricky. That's where we come in! At WaiverForever, our experts are adept at working with companies to create waiver processes that can help you avoid legal loopholes and are happy to work closely with you to ensure complete enforceability.
With our assistance, developing your waiver and putting it online so it's easy for your customers to access is simple. Want to learn more? Get in touch with us to start your free trial today.