The 7 Requirements For Electronic Signatures to be Legally Binding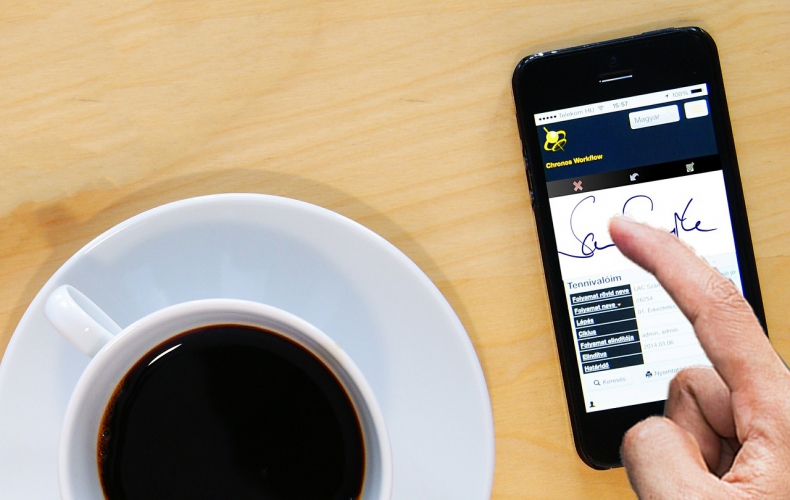 In 2022 it has become standard practice to sign a document on the web simply by typing in your name. As a business owner, you may have asked yourself from time to time if those electronic signatures are legally binding?
More and more organizations conduct business over the web and going paperless, and electronic signatures, also known as e-signatures or digital signatures, are becoming the new norm for legal agreements. Most countries around the world now have laws in place to accept electronic signatures.
So if you're wondering if the digital signature on your waivers or other documents makes them legally enforceable, read on to learn more.
What is an e-signature?
An electronic signature is a method of signing a digital contract on a computer or mobile device.
An electronic signature can be a normal signature written out using a mouse or with a finger or stylus on a touchscreen. In some cases, all you need to do is type your name and acknowledge your consent.
Laws that have solidified the legality of electronic signatures have been in place as early as 1999 in some countries of the world.
Electronic Signatures and The Law
While the legal framework for e-signatures varies from country to country, the requirements for an e-signature to be considered binding are essentially the same.
Laws that govern the enforceability of e-signatures in different countries
* Illinois, New York State and Washington State don't use UETA, but have similar laws in place.
All of these laws require certain factors to be in place for an e-signature to be legally binding and protect signers. WaiverForever fully adheres to the following requirements for digital waiver signing.
Factors required to make electronic signatures legally binding
1. Intent to sign
A signature on an electronic document is legal only if the document and clauses within are fully transparent and the signature is made with intent.
2. Implied or express consent to sign electronically
All electronic documents/signing platforms should include a clause that the client agrees to sign this agreement electronically. You can take this a step further by including a checked agreement box or a verification step upon signing.
3. Signature attribution
You might be wondering how typing your name on a document can constitute a signature. The answer is in the requirement to maintain a digital audit trail that associates the signature with unique signifiers such as a timestamp, email and IP address.
WaiverForever maintains a full signature audit trail for every document signed so you have the confidence that a signature will be valid in a court of law.
4. Protection of signature
All signatures must be attached securely to the document and not stored separately. Signed documents should be stored in an encrypted environment and not sent to anyone aside from the parties involved.
WaiverForever's encrypted cloud storage allows you to access waivers anytime, anywhere, from any device. We utilize multiple backups so that the chances of losing your records are nil.
5. Copies sent to the signer
Upon signing a document, a copy of the document including the signature must be sent to the client. WaiverForever automatically sends the signed document to the email that the client provided.
6. Record retention
You also need to keep the signed copies of each document to be reproduced when required. WaiverForever stores all signed waivers securely in the cloud, and individual waivers can easily be pulled using our online waiver management system.
7. Opt-out clause
Last but not least, a client should always have the opportunity to opt-out of digital signing in favor of signing a paper contract. While digital is the new norm, you should always have paper backups in the event of someone choosing to go this route.
Electronically Sign and Store Waivers and Legal Agreements With WaiverForever
Looking for a secure document signing solution that covers all of the above requirements?
Try a free trial of WaiverForever.
Our platform allows you to construct and store multiple waivers and legal agreement templates that can be sent to clients via email or presented on our waiver app. Businesses can also choose to set up our waiver app as a sign-in kiosk.
Our system has helped hundreds of clients solve their electronic document signing needs and ensures compliance from a legal standpoint and with insurance companies.