Equine Liability and COVID-19: A Guide For Horseback Activity Operators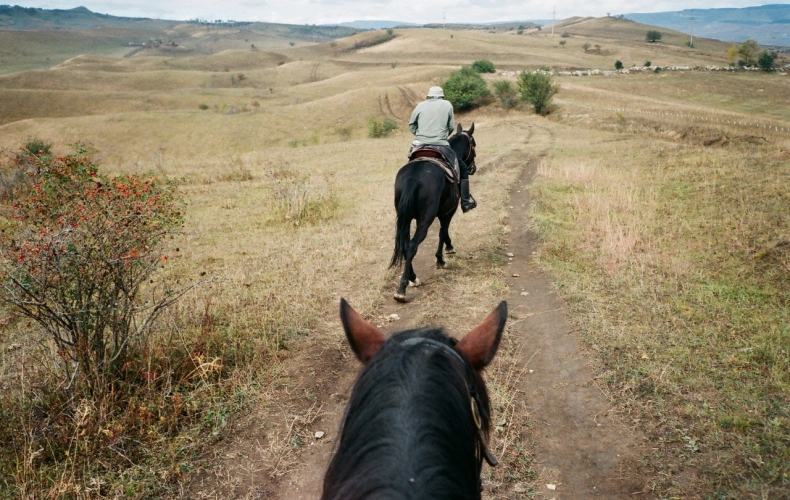 Equine business operators need to worry about liability even on a good day, let alone during the COVID-19 pandemic. Horse shows and clinics are around the globe are canceled. Many people can't visit their boarded horses. Regardless, depending on where you live, you may still be able to keep your business and stables running and are likely wondering how to do so safely without the risk of COVID-19 related litigation.
The Equine Activity Liability Act (EALA) has been adopted in some form by the majority of U.S. States. It protects horse owners against lawsuits when an injury is inherent to horseback riding. These participating U.S states created EALA to acknowledge that a horse's actions can be unpredictable and provide legal protections to protect equine businesses. Unfortunately, this Act does not cover COVID-19, and instead, equine business operators need to look to their State and local COVID-19 regulations.
Thankfully, horses themselves appear not to have or have the ability to transmit it to humans, meaning with proper protocols and an equine negligence risk management plan in place, you may still be able to run your equine business safely.
How to protect your equine business against COVID-19 lawsuits
As your business runs during this challenging time, you'll want to take advantage of every opportunity to attract customers. Innovative shifts in your business to ensure your clients feel safe may include giving remote lessons to clients with access to horses.
Still, stuff happens, as they say – and you may end up in a situation where a COVID-19 case (or cases) are traced back to your business, despite all your precautions.
On July 31st, the U.S. Chamber of Commerce and business stakeholders sent a letter to lawmakers seeking federal legislation waiving the right to sue related to COVID-19. As of December 2020, this effort to protect businesses is still pending as part of the latest COVID-19 stimulus package with Congress. During this uncertain period, many equine-type companies are asking customers to sign COVID-19 Equine liability releases.
Should you have your clients sign a COVID-19 equine liability waiver?
Equine activities are inherently dangerous, and liability waivers are standard in the business – so why not add a COVID-19 release of liability clause and leave worries a the door? Unfortunately, adding a COVID-19 waiver for equine companies may fail in a court of law for several reasons.
Andrew S. Pollis, professor of law at Case Western Reserve University in Cleveland, points out that current laws do not protect against this pandemic; primarily related to the right to sue for damages (tort):
"Because this is the first pandemic of this magnitude that we have faced in a century, our traditional tort law is not yet equipped to answer many of the questions that are to likely arise. It's not just the pandemic, in part, it is because we have never had the government respond so poorly and inconsistently to a major health crisis. Standards are set when you are measuring them against the government directives."
In such an environment, where there are not tight and enforced disease controls, proving where an individual caught COVID-19 is nearly impossible. Without effective contact tracing, it's doubtful that you or your equine business could see legal implications for causing COVID-19 infections.
Of course, there's no legal downside to having your clients sign a COVID-19 waiver, provided you also do your best to mitigate the risk of infection (more on this below).
If you do choose to play it safe rather than sorry and have clients sign a release of liability waiver, here are some critical guidelines to give it the best chance of success:
MUST be professionally crafted by a lawyer to ensure it is legally compliant for your State
Should be stand-alone from your other equine release of liability waivers
Easy to read and understand
Includes the names of the businesses and personal information of people agreeing, such as the name of the company and signee's name
Includes a signature or digital signature with signing date for both parties
Provides the address of the business
The date the agreement starts and end
Confirms possible risks, dangers, injuries, and losses that could happen by receiving services or entering the business.
Despite all this, a waiver only works when you, as the business owner, are exercising a duty of care to mitigate your clients' most common risks. So how does this apply to COVID-19?
How do I Manage Risks Related to COVID-19 Infection During Horse Care and Activities?
During this time, it's more important than ever to keep negligence risk management concerns in the back of your mind when running your business.
Risk management must involve everyone who works alongside you to identify and monitor potential risks. Items to consider when running an equine business include:
Horse Temperament and Training
Level of Experience in Your Staff
Managing Varying Skill Levels of Riders
Equipment Wear and Tear
Environmental Hazards
Emergency Procedures
If your local laws allow you to keep your business open, you must add COVID-19 precautions to the mix. We pulled COVID-19 risk management advice for horse business owners, veterinarians, technicians, and farm managers from the Kentucky Department of Agriculture for general guidelines, but be sure to consult your State's policies:
General Guidance:
Familiarize yourself and your employees with CDC Guidelines and AAEP Guidelines:

If you feel sick, stay home. Do not work. Contact your medical provider.
If your children are sick, keep them at home. Do not send them to school. Contact your medical provider.
If someone in your household has tested positive for the virus, keep the entire family at home. Do not go to work or school and contact your medical provider.
If you are an older person, stay home and away from other people.
If you are a person with a serious underlying health condition that can put you at increased risk (for example, a condition that impairs your lung or heart function or weakens your immune system), stay home and away from other people.

Limit individuals from unnecessarily assembling and maintaining a responsible social distance between individuals. Social distancing is the current phrasing meaning to stay a 6-foot perimeter of space between individuals.
Caring For Our Horses and Industry:
Barns should be open to allow as much exchange of fresh air as possible
Equipment (leads, shanks, twitches, grooming etc.): Should be assigned to a barn and not passed to different individuals. This equipment should be cleaned and disinfected daily.
Surfaces (desk, rails, gates etc.) having contact with individuals or equipment should be cleaned and disinfected frequently.
Paperwork: Paperwork should be completed and submitted electronically.
Communication should be via phone call, email or text.
Veterinarians/Veterinary Assistants (and others who visit farms daily): Limit the number of individuals assisting the veterinarian. Veterinarians and other individuals who visit multiple facilities daily must understand and accept the additional steps they must take to avoid contaminating and potentially transferring the contagion to different environments.

Veterinarians, assistants, and others should take their temperature 2x daily and not report to work if an elevated fever is detected. Any fever caught should be reported to a supervisor or manager.
Veterinarians, assistants, and others should wear gloves, coveralls and consider wearing a mask when deemed appropriate. These would be changed between farms and cleansed for reuse at the end of the day.
When feasible, the vet assistant should be the individual holding/restraining the horse.
Palpation – How you palpate or examine a mare will depend on your assessment and familiarity with the individual animal. Ideally, the tail would be pulled and tied, or the assistant wearing gloves would hold the horse's tail. Alternatively, a farm employee could serve this role wearing the proper PPE while maintaining the defined social distance. Our objective is to minimize the number of individuals working nearby.
The veterinarian assistant should cleanse the gloved hand or use new gloves moving horse to horse. The veterinarian should change or wash gloves between horses.
Avoid transfer of paperwork – reports support we can transfer contagions from and to paper products. You should complete all administrative processes electronically when possible, including daily worksheets or payments.

Farm Employees (there should be no physical contact between individuals, and they should practice social distancing).

Farm employees should check their temperatures twice daily, and if an elevated fever is detected, they should report the fever to their supervisor and not interact with the veterinarian.
Where possible, employees working on the farm should be 'consistently compartmentalized,' meaning individuals' day-to-day routines should be that they work with the same people daily and do not work different shifts interacting with new or other individuals.
Ideally, there would be one farm employee per barn working with the veterinarian. This individual should be at or near the head of the horse and away from the veterinarian. The veterinarian or accompanying assistant is holding the tail.
Foals requiring restraint will be attended to by the veterinarian's assistant.
The Benefits of Using an Electronic Waiver Service
COVID-19 has upended all of our lives and added a whole layer of complication to running your equine business. Let WaiverForever make your equine COVID-19 liability waiver signing easy and safe.
Equine practitioners love WaiverForever for its ease of use and options for sending waivers to clients. Not to mention no more paper waivers to store. Our waiver service works in browsers on both desktop and mobile, and our waiver app for both Android and Apple allows you to set up a waiver signing system in kiosk mode quickly. Waivers are stored securely in the cloud, and our security protocols support legal digital signatures.
We encourage you to learn more about WaiverForever and start your unlimited free trial. It's time to streamline your processes during the pandemic, to enhance your business now and well into the future.