A Guide to Field Trip Liability Waivers For Schools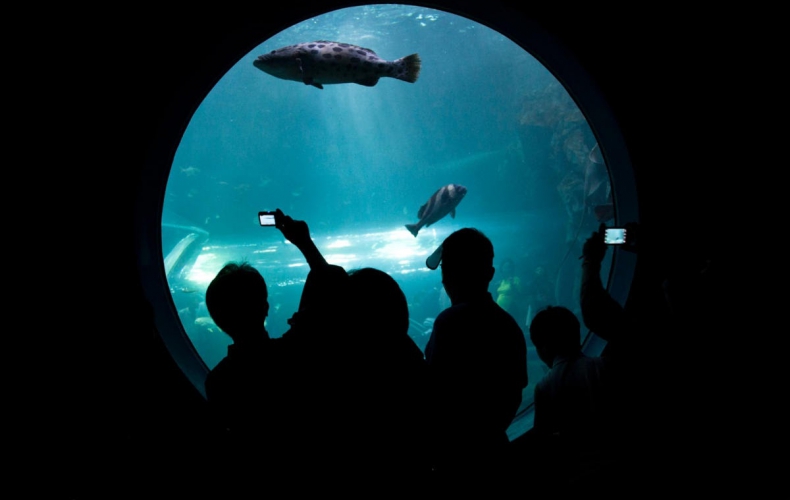 Field trip permission slips are a necessary part of any school's operation.
However, in our litigious society, more and more schools are choosing to adopt legalese in their forms to protect them if a student gets injured on a field trip.
A field trip waiver aims to make parents fully aware of all the risks present in an activity so that there is no ambiguity in regards to liability in the case of an accident.
Read on to learn about when a waiver will protect your district, and what needs to be included in a parental consent and release form.
Are Field Trip Waivers Always Upheld in Court?
School waivers can cover you, your school, your district or your board in the event that an injury is inherent in the activity the student was participating in, or in many cases of ordinary negligence.
An inherent risk is defined as risks that are "so integral to an activity that, without them, the activity loses its basic character and appeal.
These are risks of injury or loss which cannot be reduced or avoided without changing the basic nature of the activity."
A school ski trip is a great example of inherent risk.
When a parent signs a waiver, they are signing on behalf of their child that they fully understand the risks involved in skiing, and waive the right to sue for an injury occurring as a result of skiing.
For example, if a student was to fall and injure themselves on a slope that was reasonable for their level of skill, the school would not be liable unless it could be proved that the injury resulted directly from a lack of supervision, unqualified supervision, or gross negligence.
However, there are situations where waivers won't stave off a lawsuit. The legality of waivers also varies between countries and states/provinces.

Legality of waivers in different parts of the U.S. and Canada
In the United States, waiver laws related to schools vary widely.
The Iowa Supreme Court, for example, ruled in 2010 that injury release forms for students on field trips are completely unenforceable. This resulted from a case where a student was struck by a car while on a field trip, and the parents sued the school district.
Their decision was predicated on the fact that parents can not fully understand the nature of risks involved when they sign releases.
But in California, the Education Code provides blanket immunity for schools when students are on field trips. In fact, Provision 35330 states that those on the field trip waive all claims against the school district for illness, injury, or death during field trips.
However, this would still not stand if it could be proved that the injury was a result of gross negligence.
The nature of the activity is also important. Some areas don't allow schools to use waivers when an activity is fundamental to the public education experience such as intramural sports.
For the latest developments on the legality of field trip waivers in Canada, read: Mother May I? The Effectiveness of Waivers and Permission Forms in Cases of Injured Minor Plaintiffs (Canada).
Proving Gross Negligence
When gross negligence can be proven, a waiver won't protect you against a lawsuit. Gross negligence is when an injury results from "extreme indifference to or disregard for the safety of others." These claims, if proven, are more likely to result in successful legal action.

So what constitutes gross negligence for teachers, chaperones or school boards on field trips or school activities?
Direct lack of supervision
Not screening chaperones for criminal records
Providing inadequate or misleading training/orientation for an activity
Allowing students to perform an activity without protective gear
Allowing students to engage in a dangerous activity without a required certification
Refusal to provide first aid or intervene in a dangerous situation when required
Teachers and field trip chaperones need to supervise children in the same way that a sensible, careful parent would.
What needs to be in your liability waiver?
In order for a waiver to be enforceable, it is important to make sure it has the appropriate clauses.

All field trip waivers must include:
The exculpatory clause removes liability from one party during the course of the contract and waives the right to sue for ordinary negligence.
The indemnity clause transfers responsibility for liability due to loss or damage from the school.
The assumption of risk shows that the parent signing the contract agrees to assume the risk inherent to the activity that their child will participate in.
The one thing you want to avoid is vague language in a release. Language in the waiver needs to be very specific to the activity, so one waiver does not fit all for different activities. It's important that you consult with your school districts legal representation when drafting these documents.
Email field trip waivers and maintain running records with WaiverForever
Using paper waivers runs the risk of them getting lost, and makes submission and record keeping tedious. Using an electronic solution like WaiverForever provides several benefits for schools:
Maintain proper digital records in the event that legal action is taken against your school and you need to pull a waiver
Email waivers to parents in advance, and maintain a running record of who has responded
Add additional questions and track responses
Not sure if a solution like WaiverForever is right for you? We offer a free trial, no credit card required. Try WaiverForever today and see how it streamlines the field trip waiver form process for you and your school board.