Fitness Waiver Forms: Trends in 2023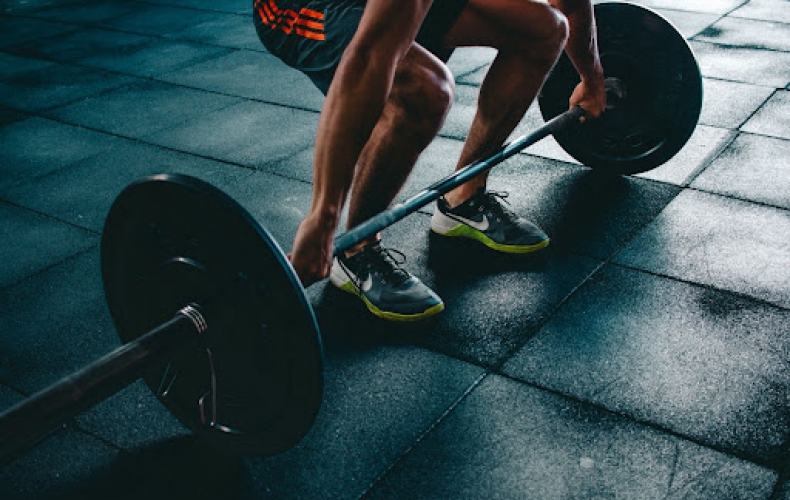 The fitness industry changes based on the needs and expectations of its customers. Often, influencers and celebrities will have an impact on new fitness trends. This is why it's important to stay up-to-date with customizable fitness waiver forms as new trends pop up.
Why must a fitness waiver form be customizable?
There are four reasons a fitness waiver form should be customizable, an option available with Waiver Forever. In fact, we have a whole section dedicated to gym and fitness waivers with plenty of relevant blogs on the subject.
Ultimately, if there's ever a change that happens at a fitness center or something that stands out from other facilities, the digital waiver software should be appropriately updated and customized to match the fitness center. Here are the four things that could change fitness waiver forms.
Services
Not every gym will offer the same services. Some gyms might not have certain services at first and then add them later on. In these cases, the fitness liability waiver must be customizable to the business. For example, not every center will offer bootcamps or Zumba classes. The risks of these added services must be spelled out.
Equipment
Similarly to services, various locations will use different equipment for different skill levels. A gym might use a vertical rowing machine while others might not. Whatever the equipment, it should be covered in the liability waiver to some extent so customers are aware of the risks.
Members
Fitness centers will have different demographics and thus different risks. Whether the gym caters to women, adolescents, special needs, or other demographics, the risks will vary. If this is something unique to a fitness center, this is another case where fitness waiver forms must be customized—not any template will apply.
Changes
Lastly, any gym is subject to change and those changes must be reflected in the digital waiver software. If an instructor is no longer able to teach hot yoga and the class is canceled, that's a noteworthy change in risks, as is a new cleaning solution used on equipment, or a new dog-friendly class.
When should fitness liability waivers be updated?
As soon as there's a change within the fitness center that would affect the risks clients are subject to, the waiver should be updated. In the past, this may have been a laborious task, but with Waiver Forever's digital waiver software, updates are easy and intake forms will automatically match pace.
Nine new trends to accommodate for in fitness waiver forms
Hybrid memberships
Since COVID-19 forced many to set up their own at-home gyms, clients now hope to use both their at-home gym with their gym membership so neither goes to waste. This also means the person can work out wherever is most convenient to them.
As such, gyms have created hybrid memberships which allow the client to use the equipment in the gym and participate in in-person classes, as well as join virtual workouts when they elect to work out from home. Since this now involves the fitness center in the home of the client, a section must be added to the fitness liability waiver absolving responsibility for the gym for any injuries.
Gym hygiene
Cleanliness has become a bigger concern and will likely stay that way, especially since fitness centers have always been a place where thousands of members use and touch the same equipment. While it's always been proper gym etiquette to clean the equipment after you use it, some gyms might have updated their cleaning supplies to stronger solutions.
Cleaning supplies, scents, and chemicals can affect everyone differently. To accommodate these changes, fitness waiver forms should outline the risks of using cleaning supplies, especially when not used correctly.
Outdoor classes
Some members prefer outdoor classes or training to leverage the extra space and fresh air. However, outdoor classes pose risks that indoor classes don't, such as extreme weather conditions, sunburns, pollutants, allergens, bites and stings, biking, hikes, and more. Since not every member will participate in outdoor activities, fitness centers can use a separate form for those that will be exposed to the unique outdoor risks.
HIIT workouts
Especially for busier members, HIIT workouts have become more popular since they're often shorter than a regular class or workout. However, as the name implies, the intensity of the workout is heightened and this can affect people differently regarding injuries and breathlessness. HIIT workouts should be addressed in fitness waiver forms as posing separate risks to the member.
Low-impact activities for sensitive joints
On the other hand, despite being the opposite of HIIT workouts, low-impact activities can pose risks to participants looking for something easier on their joints because they're likely members recovering from an injury, are older, or simply don't have the joint strength to participate in other classes. This means the client is already at larger risk than others which should be reflected in the waiver.
Mind and body practices
With the shift toward wellness, some fitness centers incorporate mindfulness into their exercises. A common example would be yoga where the body and mind are being improved, but another example growing in popularity would be high-energy dance classes that at once focus on sweating as well as building self-confidence. This means that class is now addressing more than just the body, so mental health and wellness should be addressed.
Inclusivity
To cater to wider demographics, new programs pop up for different needs, such as those with mobility issues, special needs, recovery, and more. For example, there are fitness classes available for people using wheelchairs, which will affect the risks of the class.
Live online classes
For those members that want to stay home, there's been a huge spike in live online classes to reach those not comfortable in the gym. Not only does the gym now need to stretch their protection to people in their own homes, they also can't be held accountable for bad internet, power outages, buffering, or other unavoidable circumstances that the online world offers.
Unique group fitness classes
Some fitness centers are putting a stronger emphasis on fun experiences rather than on "feeling the burn," encouraging more to join the classes. To make these experiences fun, they're often more unique activities, such as rollerblading, rock climbing, or trampolining, and, of course, being such unique offerings, they have their risks that regular group workouts wouldn't have.
There's a lot to consider when maintaining fitness waiver forms but Waiver Forever makes it easier. Check out some of the templates you can build off and request a demo to get started.