Free Talent Release Form Template and Guide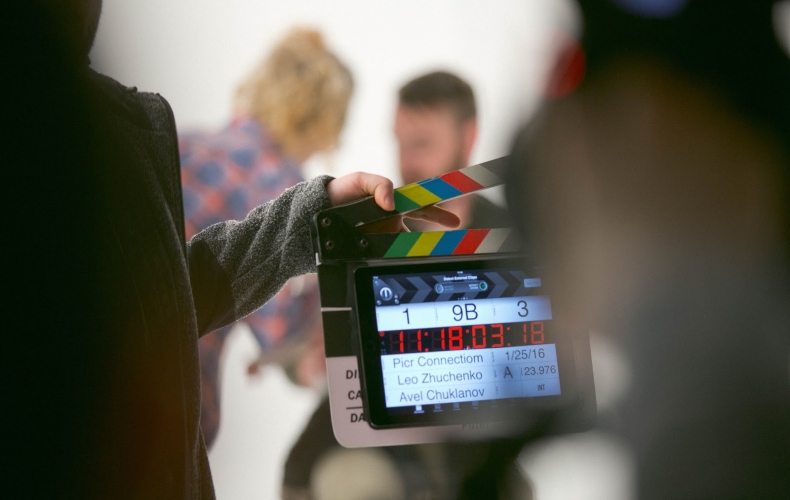 When you're in the creative zone, it can be easy to neglect the boring legal side of film production or professional photography. In our litigious society, however, neglecting to have actors sign a release form for their image and likeness is a recipe for disaster. In fact, you even need to be considerate of getting permission from people you display or reference directly in your work.
One high-profile example of the pitfalls of not securing permission from your talent to use their image and likeness is a lawsuit filed and won by American songstress Bette Midler. An advertising agency hired an impersonator to copy Bette Midler's voice in a backing track for a Ford car commercial. Even though Bette herself was not the singer, the likeness was strong enough that it was considered to be an appropriation of the singer's distinctive voice.
Getting the people involved and related to your work to sign a talent release form ensures you own the work and can't be sued later on. Any burgeoning professional filmmaker or photographer needs to know what a talent release is, when it should be signed, and how to write one.
What is an actor release form?
An actor release form, also known as a talent release form, is a legally binding document between you and the subject of your photography or video. The signer of the document agrees that you have the right to use their image and likeness in your material and that they have no right or claim of ownership of the material. Any time you are capturing an actor's image or likeness for promotional or commercial purposes, or expect you may use it for these purposes down the road, you must get them to sign one of these legal documents.
You also need to have a talent release form for minors signed by a parent or legal guardian on behalf of any minors that are the subject of your photography or video.
Of course, most actors or models are not giving you their time and energy for free, and so your actor release form may also include the compensatory agreement you have with that actor.
What is referred to by "Image and Likeness"?
A talent release form is required to acquire the rights to your actor's or model's likeness and performance for the purposes of your photography or video production. Image refers to the actual physical appearance in your media, and likeness refers to other aspects like their voice or unique aspects of their performance that are a trademark of their persona and skills.
Who must fill out an actor release form?
It is not only the principal actors who need to fill out a form. Any background actors, voice actors, or even people who appear in a photograph within a movie need to give full permission to use their likeness.
Can I use a blanket actor release form or general release?
Depending on the size of your production, you may need to tailor each actor release form including the financial agreement between you and the actor or model, and considerations for specific image and likeness factors that need to be included.
However, like many photo release forms and video release forms, there are strong templates out there that may work for your production. It is, however, always a good idea to consult with a lawyer when you are determining best practices for securing image and likeness rights.
Download an actor release form template
Here is an actor release form template that is available as a free download PDF from releaseforms.com:
To Whom It May Concern:

I (the undersigned) hereby grant to _____________________ ("the Filmmaker") the right to photograph me and to record my voice, performances, poses, actions, plays and appearances, and use my picture, photograph, silhouette and other reproductions of my physical likeness in connection with the student motion picture tentatively entitled________________ (the "Picture").

I hereby grant to the Filmmaker and his or her successors, assigns and licensees the perpetual right to use, as the Filmmaker may desire, all still and motion pictures and sound track recordings and records which the Filmmaker may make of me or of my voice, and the right to use my name or likeness in or in connection with the exhibition, advertising, exploiting and/or publicizing of the picture. I further grant the right to reproduce in any manner whatsoever any recordings including all instrumental, musical, or other sound effects produced by me, in connection with the production and/or postproduction of the Picture.

I agree that I will not assert or maintain against the Filmmaker or his or her successors, assigns and licensees, any claim, action, suit or demand of any kind or nature whatsoever, including but not limited to those grounded upon invasion of privacy, rights of publicity or other civil rights, or for any reason in connection with the Filmmaker's authorized use of my physical likeness and sound in the Picture as herein provided.

By my signature here I understand that I will, to the best of my ability, adhere to the schedule agreed to prior to the beginning of my engagement. Additionally, I agree, to the best of my ability, to make myself available should it be necessary, to rerecord my voice and/or record voice-overs and otherwise perform any necessary sound work required after the end of filming. Should I not be able to perform such sound work, I understand that the Filmmaker may enter into agreement with another person to rerecord my dialogue and/or record voice-overs and use this sound work over my picture or however they deem appropriate.

I hereby certify and represent that I am over 18 years of age and have read the foregoing and fully understand the meaning and effect thereof.

Name:_____________________________________

Signature:_____________________________________

Date: _____________________________________

Address: _____________________________________

Telephone:_____________________________________

Character Name:_____________________________________

Producer Signature:_____________________________________
Once you have your waiver completed, it's time to choose a solution to make release form signing easy and also includes an easy way to manage and organize them. Enter WaiverForever.
How to keep your actor release form organized
Whether you're working on a big production or regularly need photo or video release forms signed, you need a way to keep them organized and secured. WaiverForever was designed to streamline the form creation and signing process.
Our app is available on both Android and Apple devices and lets you display talent forms on your phone and sign anywhere, even with no active internet connection. Our drag-and-drop form builder lets you create releases that are easy to read and just as long as they need to be, and our template manager lets you display different waivers for different situations.
We even have a photo and video consent waiver template that is a great starting point for building out your actor release form.
Give WaiverForever a whirl and see just how easy it is for both you and the actors.