Our Free Waiver App: Sign Waivers Anywhere, at Any Time, on Any Device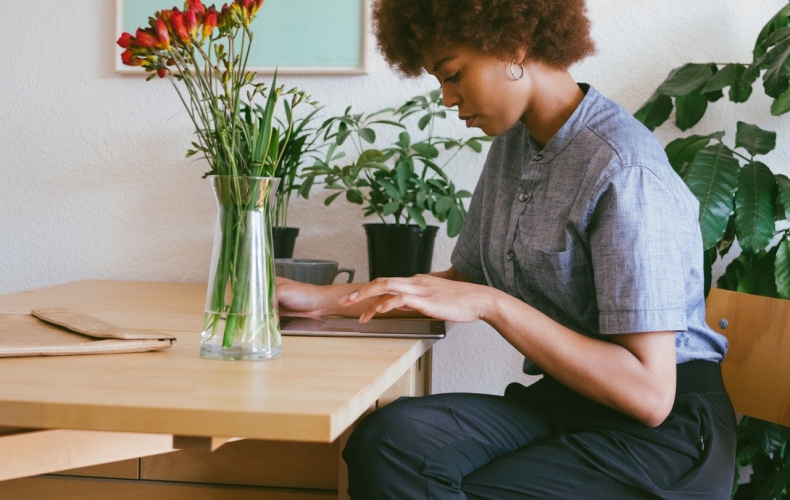 All business owners appreciate solutions that make administrative processes hassle-free and straightforward. We created our free waiver app to work across different devices so you can get liability waivers and other online forms signed anywhere, at any time, and finally eliminate the need for a literal paper trail.
WaiverForever has one of the best waiver apps according to users on both Capterra and G2. Thousands of businesses love the flexibility our user-friendly solution provides compared to many of our competitors.
The best part? Our waiver app is entirely free to download for all users, including those taking advantage of our unlimited free trial.
Download our free waiver app on the Google Play and Apple app stores:
Keep reading to learn why WaiverForever is the premier waiver solution for businesses of any size.
Truly Flexible Waiver Software
Many of our customers find us after using another waiver solution and are pleasantly surprised by how versatile our solution is.
Sign Digital Waivers on Any Device
Many other online waiver solutions force you to compromise on what devices you can use to get waivers signed, but we're entirely device-agnostic. Get waivers signed across any number of devices, including web browsers and Apple and Android devices. Our waiver app will automatically resize your waiver display to ensure it is readable on any screen.
Whether you are getting waivers signed in an office, a check-in desk, or out in the field, we have you covered. You can also email participants the waiver link ahead of time to fill it out before coming in!
Functions as a Kiosk App
You can configure our waiver app for iPad and Android tablets as a stationary kiosk app for guests to sign in. With minimal staff supervision required, you can keep busy with other tasks and tend to guest needs while they sign your agreements or liability waivers.
Offline Signing
Unlike many of our competitors' apps, you don't need an active internet connection on your devices to have users sign a waiver. Simply have users sign electronic waivers as usual. As soon as you're back on your internet connection, your final, uploaded waivers are in our secure and encrypted waiver storage system.
WaiverForever App Features
Our free app offers powerful features for all users to ensure the waiver signing process is quick and secure.
Photo Capture
WaiverForever allows you to personalize the photograph-taking process for free. You can define the image capture size, the delay before taking a photograph, and the number of images you take during the signing process. Later, you can also attach unlimited pictures to a signed waiver to keep your customer profiles up-to-date with no time constraints.
Driver's License Scanning
All WaiverForever client apps come with the driver's license scanning feature for free. Simply place the bar code on the driver's license in front of the camera, and WaiverForever automatically fills in personal information for you. The feature works when you need to check in a large number of guests in a short period.
Digital Waiver and Kiosk Branding
WaiverForever provides you with a customized splash page to incorporate your logo, body text, and lists of waivers for different customers to sign. Not only can the link become a convenient central signing point for all your waivers, but it can also become a useful tool for developing marketing campaigns. Additionally, you can also optimize your splash page for using a device as a signing kiosk.
If you want your signed waiver to have your unique branding, we also recently introduced our PDF scan upload feature. Users will fill out the form fields as with our standard platform. They then digitally sign with a mouse or their finger, and, voila – a PDF waiver is exported in your template!
Top-Rated Security Features and Storage
You can ask participants to sign a waiver with confidence that we utilize top-rated security features. We handle your data with care, and we encrypt all signed waivers on our secure cloud-based server with multiple offsite backups. Our digital signatures are also compliant with the Electronic Signatures in Global and National Commerce (ESIGN) Act.
WaiverForever Works for All Sorts of Industry Forms
Need an online solution for forms other than waivers? Our waiver form builder is flexible, allowing you to construct any document requiring a digital signature. Use WaiverForever's waiver app for:
Participation Forms and Informed Consent Forms
Parental Consent Forms
Emergency Contact Forms
Membership Forms
Background Check Forms
Office Sign-in Forms
Medical Consent Forms
Photo and Video Release Forms
Vehicle Rental Form
Start Building Your Waiver For Free Today!
We built WaiverForever to make the waiver signing and storage process simple for businesses of all sizes. More than that, we knew early on that we wanted to make sure our service provided lots of additional tools to help companies to streamline their operations and grow without having to spend thousands of dollars on software.
Our free starter plan provides you with access to the waiver builder and waiver analytics mentioned above, as well as:
The My Customers dashboard: Lets you view and group customers and export their contact data and signed waivers instantly.
The WaiverList management dashboard: Lets you manage your saved waiver templates and view waivers by location, device signed on, and more with ease.
The Waiver Analytics dashboard: Lets you view statistics related to your waivers and create fully-customizable reports with charts and graphs.
Learn more about the WaiverForever product here and get started today with your free trial.