Becoming a Freelance Esthetician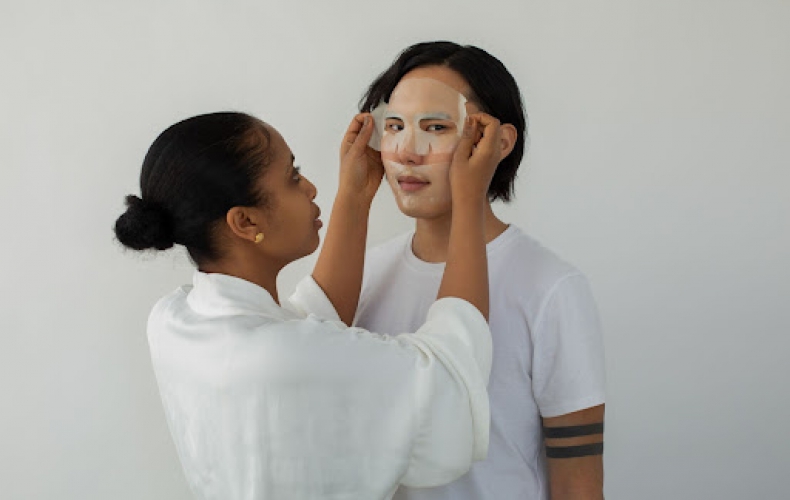 With the COVID pandemic, more and more people took their salon experience into their own hands, and started operating freelance, or even out of their own homes. However, when you aren't part of an established beauty company, you're not protected anymore from liability – in fact, you might even be more vulnerable, with no one to "pass the buck" to.
Setting out on your own as a Freelance Esthetician can be intimidating, but it can also be incredibly rewarding to be your own boss. This blog will give you some tips to get started on your solo esthetician journey – so get ready to get your customers beautiful!
Getting Accredited
Before you get too excited, it's important to remember that you just can't start offering free makeup applications out of your living room. In order to be a freelance esthetician in a legally responsible way, it's important that you start off with a license.
Just what getting licensed means will differ from state to state – it's on you to do the research on the laws in your local area. Generally, you'll have to take a course at a relevant cosmetology school or institute. Not only will this help you hone your killer esthetician skills, but it will also give you a solid grounding in safety, responsibility, and legal considerations.
After this, you can look into taking the course that will allow you to get your esthetician license in your region. Do note – some areas may have a variety of options and specialties for esthetician licenses. For example, in some states, you may need special licenses for being a makeup artist, or if you work with waxing.
Ask The Tough Beauty Questions
Alright, so you're legally able to provide the services of an esthetician in your state or province – congrats! However, you're not quite ready to start providing your great beauty services just yet. There are a few questions you need to ask yourself that may have legal consequences.
Firstly you need to consider where you are going to be doing your freelance. Not all estheticians work out of their own home – you may need to arrange to work at an existing beauty salon (or a network of salons or spas), or even operate on call. You should make sure to check if where you work changes your legal liability – if you are working at a salon, how much liability is for you, and how much for them.
If you are moving from working for a salon to striking out on your own, you may need to watch out for unforeseen legal pitfalls. For example, your previous salon of employment may have had non-compete clauses in the contract with your online signature that stipulates you can't work within a certain radius of that salon for a certain time period.
Prepare Your Papers
Just like you need to be prepared to answer your own questions, you're going to have to prepare a wide variety of Intake Forms and Liability Waivers for your potential clients. Asking the right questions can help you protect yourself from unforeseen legal complications.
For example, an Intake Form should prompt the client to record all medical conditions, skin conditions, and pregnancy information – plus a full list of all current beauty products they are using. These can all have a significant effect on the choices of beauty treatments you decide to deploy.
At the same time, you'll want to provide a waiver that legally protects you in the incident of an unhappy customer, or of a bad chemical or medical reaction – hair colour consent forms at the like. Also very important in this day and age is the liability waiver form for COVID, and instructions on how to protect yourself and your client. It is likely safer for you to require all your clients to have proof of vaccination.
It sounds like a lot of paperwork for a solo operator to handle – and it is! Thankfully, WaiverForever can help you manage all those consent forms and online signatures. This lets you focus on your entrepreneurial dreams, and not sweat the legal side.
Get Started with WaiverForever
Starting your own business can be hard, no matter the industry. Not only do you have to worry about turning a profit, but a potential minefield of legal liabilities as well. However, plenty of entrepreneurs just like you have managed to break free from the paperwork with WaiverForever.
With WaiverForever you can let your clients receive, read and sign electronic waivers entirely online – no more having to worry about filing paperwork. We're also great for seasonal or personal business, as we price according to your needs. If you have any other questions, don't hesitate to contact us right away.