Running an Adventure Tourism Business: Guide to Duty of Care and Liability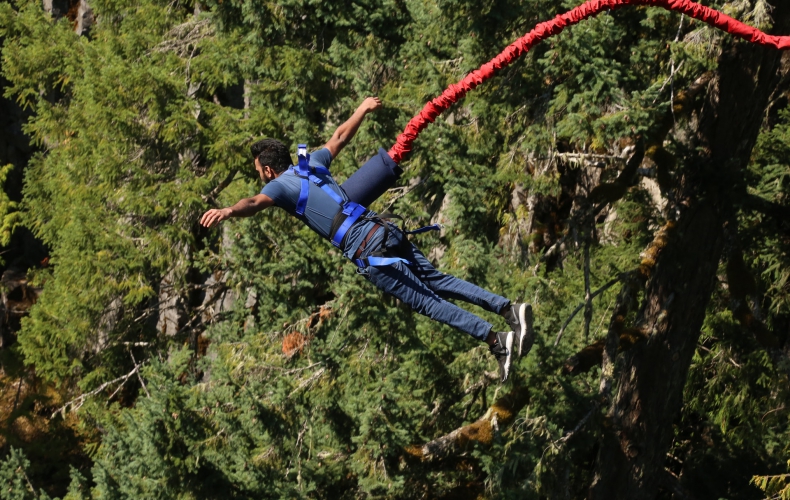 Adventure tourism businesses live and die by their reputation. Ensuring your activities are fun, thrilling, and safely run brings in stellar online reviews and a steady funnel of new customers.
Risk is an inherent (and often desired) part of any adventure tour – yet despite any waivers signed, you don't have to look far to find successful lawsuits against adventure businesses:
These are just a handful – and the cases were all predicated on alleged negligence.
While participants in adventure activities must acknowledge the risks involved by signing a waiver, that is not a safety net against potential litigation. The conversation around risk management often centers on liability waivers and insurance – but a major component that is too often neglected is a focus on duty of care.
Duty of care is the legal requirement for you and your staff to provide reasonable care during potentially dangerous activities. Failure to provide a reasonable standard of care can leave you open to legal action, despite any waivers signed, if a court determines you did not meet the minimum safety standards for an activity.
Duty of Care in Adventure Tourism Involves:
Maintaining and replacing equipment to be in good repair
Ensuring the facility/area is appropriate for the activity and skill level of participants
Ensuring activities are well-supervised
Ensuring your staff are qualified
Ensure staff first-aid and other certifications are in good standing
Restricting access to dangerous areas or actions not within the scope of your tour
It is easy to become lax in maintaining all the above items when managing other aspects of your business. But by investing in the safety of your participants you not only mitigate the potential of legal action in case of an accident, but you're also investing in the comfort and delight of your customers.

Understanding Negligence
Despite our best efforts, accidents happen during adventure activities. You likely already have your participants sign a waiver stating that they understand the risks involved in your tour. However, a waiver on its own isn't an airtight defense – you need to exercise your duty of care and take every precaution to keep participants safe.
Lawsuits against adventure companies are predicated on the allegation of negligence. Waivers are more likely to be effective against claims of ordinary negligence, which is the failure to take reasonable precautions to protect the safety of your participants.
Some examples of ordinary negligence include:
Providing equipment that is in disrepair
Injury resulting from a lapse in supervision or improper supervision
Staff who were involved in first aid treatment had expired certifications
Not properly blocking access to dangerous or restricted areas
Gross negligence, on the other hand, is when an injury results from "extreme indifference to or disregard for the safety of others." These claims, if proven, are more likely to result in successful legal action against your business.
Some examples of gross negligence include:
Providing inadequate or misleading training/orientation for an activity
Failure to perform standard safety checks and procedures for an activity
Allowing participants to perform an activity without protective gear
Allowing participants to engage in a dangerous activity without a required certification
Hiring staff that don't have legally-mandated certifications for an activity
Refusal of trained staff to provide first aid when required
A gross negligence claim may also arise due to the mishandling of an incident. One example would be if your staff gave improper first aid despite being certified.
It is critical when running an adventure tour to consistently review safety policies, maintain equipment, conduct site training and first-aid training, and ensure all qualifications of your staff are up to date.

Ensure Proper Duty of Care Through Risk Management
Managing your liability can't be a scattershot approach – it must be a focus of your business and involve a set of policies and procedures that are regularly reviewed.
Staffing & Training
It's imperative that you invest in hiring quality staff who are experts in the activity provided, but also understand how to guide participants who aren't. It's important to hire charismatic staff, but you need people who understand how to manage participants who need extra instruction or get nervous during the activity
Simply holding certifications isn't enough – Regular staff training and first-aid and safety drills are a must, both for full-time staff and particularly when bringing in seasonal staff. In the event of an emergency, your staff should know their roles and be able to act quickly and effectively as a team. Regular staff meetings are also important as they provide the opportunity to bring up any concerns before they become a liability.
Your staff should always include certified, veteran experts in the activity who can work alongside you to assess your operation for risk management.
Build a Risk Management Plan
The key to running a successful adventure tourism business is to reduce risk wherever possible. It's important to have a risk management plan in place and regularly review it.
Your first step is to identify all the risks involved. These risks could be related to the aspects of your activity, your staff, your site, natural hazards, weather, or equipment. Look to other adventure tourism businesses that went south – what could they have done differently?
It is impossible to give all risks the same level of focus, which is why it's also important to prioritize them. You can prioritize your risks by assigning scores related to aspects of each risk:
What are the chances of experiencing the worst possible outcome of a risk?
How likely is a risk to damage my business?
Can this risk be avoided altogether?
What training can be implemented to mitigate risk?
How easily can this risk be managed?
You would then sit down and construct your risk management plan, designed both to keep you and your customers safe. Risk management tactics fall under four broad categories:
Risk avoidance: Removing risk factors from an activity where possible.
Risk control: Structure activities and procedures to limit risk.
Risk transfer: Use of insurance and waivers.
Risk retention: Acceptance of certain risks, such as those inherent in the activity.
Developing a risk management plan is not a simple task. Look to your local tourism boards or adventure trade associations for more guidance on developing a risk management strategy.
Liability Waivers
And yes, you will want to make sure you have an air-tight liability waiver for your adventure company. Waivers aren't just for your own peace of mind – they also ensure your guests are fully prepared to accept the risks involved in your activity before committing.
A waiver is a contract stating that the participant understands the risks of the activity and waives the right to sue should an injury inherent in the activity occur. In general, a waiver helps protect your business if the following three conditions are met:
If an injury is related to risks outlined directly in the waiver
The waiver is properly drafted for local law (the clauses in your waivers should always be assessed by a lawyer)
Waiver clauses do not violate the law or public policy
You need to make sure you are storing your waivers securely for up to two years after they are signed. Adventure businesses with high volumes of waivers can streamline their business by using an online waiver solution that stores signed waivers in the cloud.
Invest in Customer Safety and Risk Management
When running an adventure tourism business, safety and standard of care need to be your top priority. Lawsuits aside, if your customers perceive that they are not safe or that your staff is not fully qualified, it will be reflected in your reviews.
Invest in your duty of care and it will pay off in referrals and a steady flow of adventure-seekers.
Want to streamline your adventure tourism business?
Make your waiver signing process digital using WaiverForever. Learn more about how our product saves you time, keeps you compliant, and can help grow your business.