A Liability Guide For Equine Business Owners – How to Manage Your Legal Risks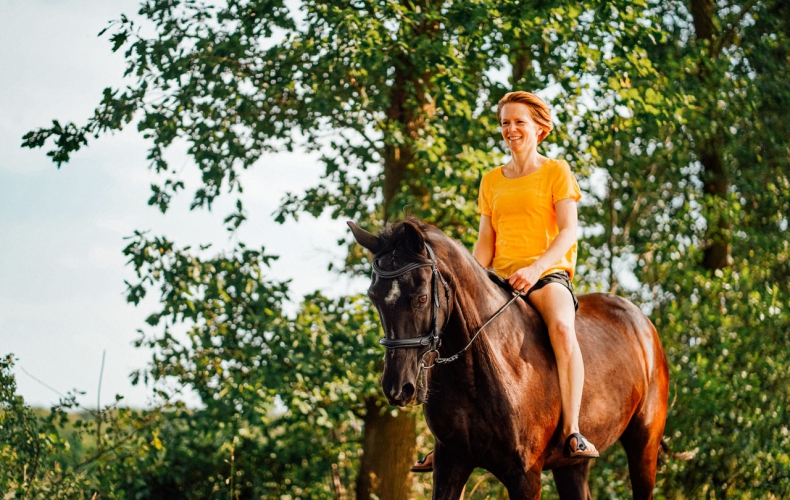 As a horseback activity operator, the thought of a guest becoming seriously injured on one of your tours has no doubt crossed your mind. No matter how well-trained the horse or the rider, accidents do happen – and these accidents often result in lawsuits.
The Equine Activity Liability Act (EALA) has been adopted in some form by the majority of U.S. States, and provides protection to horse owners against lawsuits when an injury is inherent to horseback riding. The law was put in place to acknowledge that the actions of a horse can be unpredictable and provide legal protections to protect equine businesses.
Consider some of these lawsuits that were leveled against equine businesses, and how EALA and horseback riding waivers successfully protected the business:
Ranch Riding Accident
Eslin vs. County of Suffolk – New York
A woman riding at a New York ranch was injured after falling off a horse. She claimed that her injury resulted from the horse suddenly bursting into a gallop, dislodging her foot from the stirrup. However, this case was pretty cut and dry – the woman had signed Horse Rental Agreement and Liability Release Form, and had also initialed a clause stating she had over 10 hours of riding experience. The case was dismissed as a result.
The Dreaded Badger Hole
Beckwith vs. Weber – Wyoming
A husband and wife were riding with a guide on a Wyoming ranch when the wife's horse stepped in a badger hole and threw her. The couple claimed negligence against the ranch, but the court ruled that the injury was a result of an accident inherent in horseback riding.
Group Horseback Riding Tour Accident
Courbat vs. Dahana Ranch inc. – Hawaii
A husband and wife with no riding experience took a group horseback riding tour in Hawaii. At one point during the tour, the wife's horse approached the guide's horse from behind, and the guide's horse kicked out and hit her in the shin. The lawsuit was predicated on the tour guide being negligent in providing improper supervision. However, both the husband and wife had signed waivers and the court ruled in favor of the resort.
Insurance and Equine Liability Waivers
As you can see, horseback riding operators do enjoy a strong level of protection against horse-related injury. Regardless, lawsuits do happen, and a drawn-out court case can cause both financial and reputational headaches for any business. In today's litigious atmosphere, it's more important than ever to cover yourself as best you can against legal action.
That's where the twin protection provided by insurance and equine hold harmless agreements can help: A comprehensive commercial liability insurance policy can help shield you from financial ruin in the event of a lawsuit, while a well-written and signed horseback riding waiver can drastically shorten a court case.
Commercial liability insurance protects you against liability claims for bodily injury or property damage. Be sure to look for a reputable company with lots of positive reviews – it's worth asking around for a few quotes before you make your decision.
Having all of your riders sign ride at your own risk waivers is another common practice that helps protect your business – but you shouldn't just grab a template off of a website and think it is good enough. Waiver laws vary from state to state, so you should always make sure you hire a local lawyer that is familiar with equine business law to help you draft one. A waiver will include clauses where the rider agrees to waive the right to sue for negligence and accepts the inherent risks in riding a horse.
To stay fully compliant with your insurance provider, use of an electronic waiver solution ensures your signed waivers are digitally filed and ready to pull if required.
When EALA and Waivers Don't Work – Managing Risks
EALA was put in place to protect equine activity operators against ordinary injuries, but aren't blanket protection against equine lawsuits. A lawsuit may be successful despite any waivers or agreements signed if the plaintiff can successfully prove that your business or staff were grossly negligent – acting with extreme indifference to or reckless disregard for the safety of others.
In the case of Zuckerman vs. Coastal Camps Inc., a 12-year old girl was injured after falling off a pony with an improperly secured saddle. In this instance, the court ruled in favor of Zuckerman, as the improperly secured saddle was a human oversight and not considered an inherent risk.
As an equine professional providing horse riding activities to the public, you have a legal obligation to exercise a duty of care to keep your guests safe. A big part of this process is having a risk management plan in place.
Assessing and Managing Risk of Injury For Your Business
The best strategy to help protect your business is to be proactive in ensuring that the risk of injury is minimized. Even if you do successfully stave off a lawsuit, a hit to your reputation could also sink your business – so you should do everything in your power to cover yourself.
Risk management must involve everyone who works alongside you to identify and monitor potential risks. Items to consider include:
Horse Temperament and Training
Level of Experience in Your Staff
Managing Varying Skill Levels of Riders
Equipment Wear and Tear
Environmental Hazards
Emergency Procedures
You can't eliminate every risk, nor pour all of your resources into each. This is why it is important to prioritize every possible risk factor before developing your plan. For every risk, you should determine:
What are the chances of experiencing the worst possible outcome of a risk?
Can risk be avoided altogether through avoidance?
What trainings, checks and balances can be practically implemented to mitigate risk?
How easily can risk be mitigated from both a practical and potentially legal standpoint?
And of course: How much would different legal scenarios cost you from a financial and reputational standpoint?
Finally, you need to develop a plan to mitigate each risk. Many insurance companies will either require you to comply with some of the following risk management activities, or potentially offer you a discount for implementing them:
Post safety rule signs in highly-visible locations
Post applicable state equine activity liability laws
Ensure staff provide proper supervision
Regularly run first aid training and drills with all staff
Hire staff that has certifications as horseback tour guides or instructors
Keep a log of regular inspections of tack for wear and tear
Regularly assess trails or riding grounds for environmental hazards
Storing signed waivers for a set number of years
Risk management needs to be an ongoing activity, and you should be reassessing your policies and procedures at least annually.
By implementing risk management strategies and proper legal safeguards for your business, you can focus your energy on what is most important – providing a meaningful and fun experience for your guests.