Your Guide to Winter Activity Liability Waivers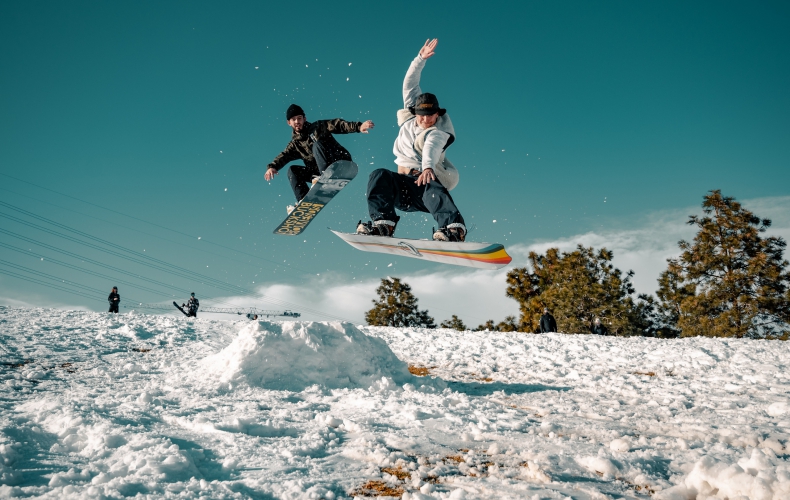 Do you come alive in the colder months? Many people who love the winter find themselves sharing this joy and excitement with others by operating a winter activity business.
Whether you teach ice skating lessons, operate a ski resort, or are organizing a recreational ice climbing trip for your colleagues, unfortunately, there are lots of opportunities for accidents or injuries during these activities. Running a winter activity business is not for the faint of heart.
We recommend using liability waivers to help protect yourself and your business. These waiver forms are simple documents that outline precisely what guests or customers can expect from the activity and the risks involved.
From there, it gives participants an opportunity to sign to indicate they understand and accept the risks and agree to release your business from liability if they experience damage or are injured under normal circumstances.  
Winter activities that require liability waivers
There are many risks inherent to some of our favorite winter activities. The time spent outdoors in the cold is just one factor. Many of these fun winter activities involve high speeds, and there are always risks of colliding with another participant on the rink or the slopes.
As well, even the most skilled individuals can still find themselves injured due to unexpected circumstances, such as natural disasters, snowstorms, or even encounters with wild animals. However, despite the risks, many businesses fail to understand which of their winter activities requires a liability waiver from participants. Here's some information to help you decide.
Ice skating
Ice skating, ice dancing, or speed skating are all fun and exhilarating sports that take place in an arena environment. While they're not entirely limited to the winter months, these activities are definitely more popular when the snow is flying.
However, all of these activities come with risks, including:
· head injuries
· sprains and fractures
· collisions with other participants
· lacerations
Protecting yourself with a dedicated ice skating waiver can help inform participants of the risks and allow them to waive liability. This is important if you run lessons, operate an arena, or host events in your facility.
Skiing
Skiing is another popular winter sport enjoyed by millions of people around North America every winter. While skiing requires a moderate amount of athletic ability, there are many ways to learn in a safe and accessible environment.
However, regardless of whether you're a beginner or love to ride on double black diamond slopes, skiing has inherent health and safety risks. Even adept skiers can be surprised by sudden changes in winter conditions or injured on chair lifts or in collisions with less experienced skiers. That's why many businesses use skiing waivers or ski rental waivers when admitting guests to their facility or resort.
Snow tubing
While snow tubing is typically less strenuous than other ski resort activities like skiing or snowboarding, it's not without risks. This thrilling activity involves going down a track carved into the side of a mountain in a large inflated inner tube. Many parents enjoy snow tubing with their children before they're of age to enjoy other winter sports since parents and their kids can ride a tube together.
Operators offering this activity should always opt for a tubing waiver for their participants. It's the best way to protect your business from liability related to accidents, injuries, and other damage.
Ice climbing or glacier hiking
Hiking and climbing can easily be year-round activities with the right gear, training, and expertise. However, winter is undeniably one of the riskiest times of year for this hobby.
People engaged in pursuits like glacier hiking or ice climbing must be well-trained and aware of the risks, which include serious slips and falls, lacerations, and head injuries due to weather, natural hazards, and other dangers.
Safeguard your winter activities business with WaiverForever
Individuals running or teaching these winter activities must use liability waivers to protect themselves. However, ensuring that all participant waivers have been signed, storing them securely, and being able to find them easily can be challenging.
WaiverForever is a reliable, easy-to-use solution that can help simplify liability waivers for any business. With our templates, you can design a customized waiver for any of your winter activities and distribute it to customers for them to sign on any device. Once your waivers have been received, we store them securely on our servers so they're accessible 24/7.
Want to see how it works for yourself? Start your free trial today.