Gym Lawsuits: Protect Yourself Against These 7 Legal Risks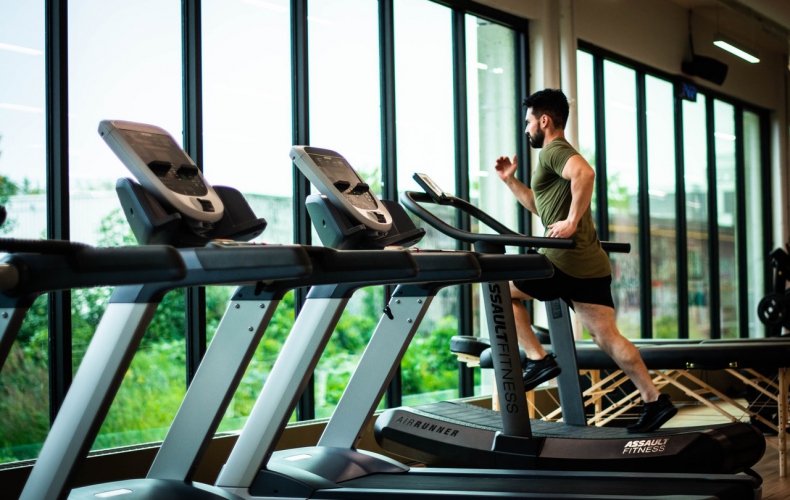 Being a fitness club owner is challenging. In the face of intense competition, you need to find your niche and ensure you are providing value to your members. The unfortunate dark side of fitness club ownership is the potential to have a frivolous lawsuit thrown your way.
New club owners should take a lesson from the many stories listed below. Read on to learn why gyms are sued, and ways you can prevent them from happening to you.

Protect yourself against these 7 common legal risks facing health clubs
1. Equipment issues
Injuries due to faulty equipment are some of the most common causes of lawsuits leveled against fitness centers. Consider the case of a man who successfully sued Gold's Gym after being crushed by a faulty Flex Smith machine, or a woman who sued a Manhattan fitness club after becoming blinded by a snapped resistance band.
To manage these risks, it's important that you regularly inspect equipment, and remove or replace anything that shows signs of wear or disrepair. Many gyms also get their members involved, with easy systems for them to report broken machines.
You also need to ensure you maintain a safe space around pieces of equipment. Case in point – a woman sued 24 Hour Fitness after she fell off a treadmill and hit her head on another piece of equipment that was too close.
2. Environmental Hazards
Slips and falls can happen anywhere – but just in case it happens in your facility, you had better make sure you cover yourself! A Manhattan man sued a health club after slipping on a "white substance" in the sauna – a situation that could have been avoided with regular cleaning and proper signage.
3. Injury related to personal training
Many lawsuits are leveled against personal trainers employed by gyms on allegation of negligent conduct – with the gym taking at least some of the blame! Common accusations against personal trainers include:
Pushing a client too hard despite objections or obvious difficulty
Encouraging fitness activities that worsen pre-existing conditions
Improperly instructing a client on the correct form for an exercise
Giving health advice without being qualified to do so
The best thing you can do is make sure you are diligent when hiring, and hire trainers that are properly qualified. You also need to make sure that trainers are performing ability and health screenings, and that all clients sign off on any health conditions they have prior to starting a personal training program.
You'll also want to make sure you perform extensive background checks on your staff. Case in point, a trainer in Colorado Springs was arrested after sexually assaulting two female gym members.
4. Lapsed staff certifications
Your trainers and staff may be certified for first aid or personal training when you hire them, but are you ensuring their certifications are kept up to date? A fitness injury lawsuit in Erie County, New York was successful in part because the trainer in question had let his National Strength and Conditioning Association (NSCA) certification expire.
Be sure to set up a log with all of your staff's certifications and their expiry dates, and ensure that staff renew them before the expiration.
5. Improper handling of an emergency
Is your staff confident that they know what to do in the event of an emergency? A widow sued a gym in Portland, Oregon after staff allegedly failed to properly react to her husband's medical emergency. The sole staff member on duty was slow to call 911 and did not know where to find the facility's on-site AED device.

All of your new staff must be certified to provide first aid and go through a proper safety orientation. All of your staff must also regularly run emergency first aid and fire drills so they are continually refreshed on your emergency procedures.
6. Lack of disability compliance
A New York health club was recently hit with a class-action lawsuit claiming the club lacked properly accessibility, therefore discriminating against those with physical disabilities. It is important that your facility meets Americans with Disabilities Act (ADA) guidelines, including:
Accessible swimming pools with lifts and ramps
Accessible locker rooms and bathrooms
Accessible showers
Grab bars in showers and restroom stalls
Signage for those with disabilities
7. Failure to collect or retain gym liability waivers
Last but not least, it is important that a release of liability gym waiver and health screening document is a part of every gym registration. A fitness waiver helps protect you and your business against claims of ordinary negligence – dangers inherent in fitness activities. This includes many of the legal issues mentioned above, but not acts of gross negligence, which are accidents that occur due to reckless conduct. There are many cases in which waivers have successfully protected business against a successful lawsuit.
Click here to download waiver templates for gyms and fitness professionals.
Manage your legal risks as a fitness owner
Running a successful business means having happy members and earning referrals – which you don't get without being proactive in managing risk. Be sure to regularly assess your club's equipment, policies and procedures to ensure you are providing a safe and delightful experience for your members.
If you're looking for a streamlined waiver solution that allows you to easily store and retrieve signed club membership agreements digitally, try WaiverForever for free – no credit card required. No more paper, no more filing – and you will always be fully compliant for all insurance programs.