Hair, Nails, and Liability: Our Guide to Salon COVID-19 Waivers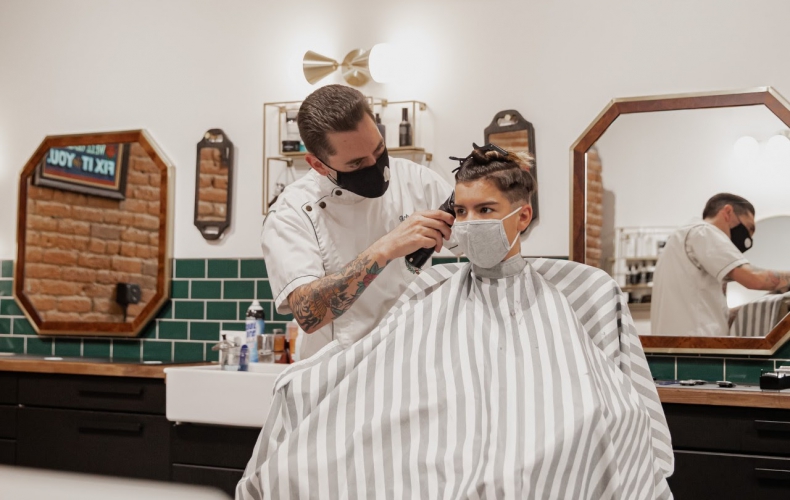 The COVID-19 pandemic has been rough on many businesses, but hair and nail salons are some of the worst hit. The intimate nature of their services and working out of small venues has made customers wary that their salon visit will lead to an increased COVID risk.
Given the uncertain times we're living in, the salons that exercise strict COVID-19 protocols are the ones that are thriving.
For example, in Austin, Texas, one hair salon resumed business in July at 25% capacity with strict social distancing and cleaning protocols and having their clients sign a liability waiver.
Many salons are widely implementing COVID-19 waivers to cover their business against legal action should a client or employee contract COVID-19. Their purpose is to inform the signee of the many precautions you are taking to keep them safe while also having them waive the right to sue should they contract COVID-19, and it's linked to your business.
This defense may work provided you are exercising a duty of care and doing everything in your power to prevent COVID-19 spread in your workplace. Not taking those precautions may be perceived as negligent and hurt your chances of avoiding legal action.
However, despite the widespread adoption of waivers, it's still hard to see how well they hold up in lawsuits across the United States. COVID-19 is still too new to have enough legitimate legal precedence. Even still, it can't hurt to keep health and safety protocols at the forefront of your business practices. You're more likely to inspire confidence in your clientele and keep them coming back.
What needs to be in a COVID-19 salon waiver form?
Your COVID-19 liability waiver (also known as a hold harmless agreement or liability release form) is a legal document in which your clients agree that they understand the risk that they could contract COVID-19 at your business.
This salon disclaimer also needs to be coupled with your duty of care – the various procedures you've implemented to protect your clients as best as you can. Otherwise, your waiver won't have any teeth.
Laws surrounding waivers vary across states and countries around the globe, and a waiver may be void in the face of the public pandemic policy. Regardless, having a patient sign these COVID-19 salon forms can not hurt, and at the very least, you will have your bases covered.
If you plan to utilize a COVID-19 waiver, it must be professionally crafted specifically for your business by a lawyer. They will be able to word the release in such a way that is legally defensible for state law and make sure it includes all relevant features:
Easy to read and understand
Includes the names of the businesses and personal information of people agreeing, such as the salon and the guest
Includes a signature or digital signature with signing date for both parties
Provides a list of the salon location(s)
The date the agreement starts and end
Confirms possible risks, dangers, injuries, and losses that could happen by receiving services or entering the business.
Includes the type of services provided, such as:

Nail Salon Waiver
Hair Salon Waiver
Hair Services Waiver
Hair Color Services Waiver
Beauty Salon Client Waiver Form
Hair Salon Chemical Services Waiver
Etc.
The more emphasis you place on your salon's cleanliness and other public health considerations, the better chance you will have of defending yourself in a lawsuit.
Duty of care for salons during COVID-19
Legally you have to follow the COVID-19 public health guidelines in your state and local municipality, but the CDC has a comprehensive guide for salons who want to go above and beyond. Some of these guidelines include:
Implement flexible sick leave and supportive policies and practices
Consider conducting daily in-person or virtual health checks (e.g., symptom and temperature screening) of workers as they report to work
Take action if a worker or client is suspected or confirmed to have COVID-19
Modify the alignment of workstations where feasible. For example, redesign workstations, so stylists, cosmetologists, barbers and others are not facing each other and are separated by at least 6 feet
Establish, where possible, physical barriers between workers and between workers and clients
Make sure the workspace is well ventilated
Close or limit access to common areas where workers are likely to congregate and interact, such as break rooms, outside the entrance, and entrance/exit areas
Use visual cues such as floor decals, colored tape, and signs to remind workers to maintain a distance of at least 6 feet from others, including at their workstation and in break areas
Place handwashing stations or hand sanitizers with at least 60% alcohol in multiple locations throughout the workplace for workers and clients
Require the use of cloth masks in the salon or barbershop, as appropriate
When scheduling and confirming appointments, inform all clients to cancel and reschedule their appointment if they are not feeling well
Clean and disinfect frequently touched surfaces
Clean and disinfect all workstation surfaces and tools between clients
Limit the sharing of materials such as clipboards, pens, or touchscreens, if possible
Limit the number of people in the beauty salon or barbershop
One of the challenges of having patients sign a waiver in this environment is avoiding communal clipboards, pens or tablet devices. Rather than have patients sign the release on a shared clinic device, you can use an electronic waiver service like WaiverForever to email it to them 24 hours before their appointment to fill out at home.
If they aren't able to do so, you can also set up a QR code in your office to scan, leading them to the waiver on their device to sign.
The benefits of using an electronic waiver service
COVID-19 has upended all of our lives and added a whole layer of complication to running your salon. Let WaiverForever make your COVID-19 salon consent form signing easy and safe.
Salons love WaiverForever for its ease of use and options for sending waivers to clients. Not to mention no more paper waivers to store. Our waiver service works in browsers on both desktop and mobile, and our waiver app for both Android and Apple allows you to set up a waiver signing system in kiosk mode easily. Waivers are stored securely in the cloud, and our security protocols support legal digital signatures.
We're also proud to partner with popular salon management booking services MangoMint and Booker by Mindbody. WaiverForever natively integrates with both services, so every time a waiver is signed, you can create or update a customer profile on those services. We also integrate with Zapier, a tool allowing you to connect your waiver data with thousands of other software services.
We encourage you to learn more about WaiverForever and start your unlimited free trial. It's time to streamline your processes during the pandemic, to enhance your business now and well into the future.