How to Make a Fillable Form on Your Phone in 5 Minutes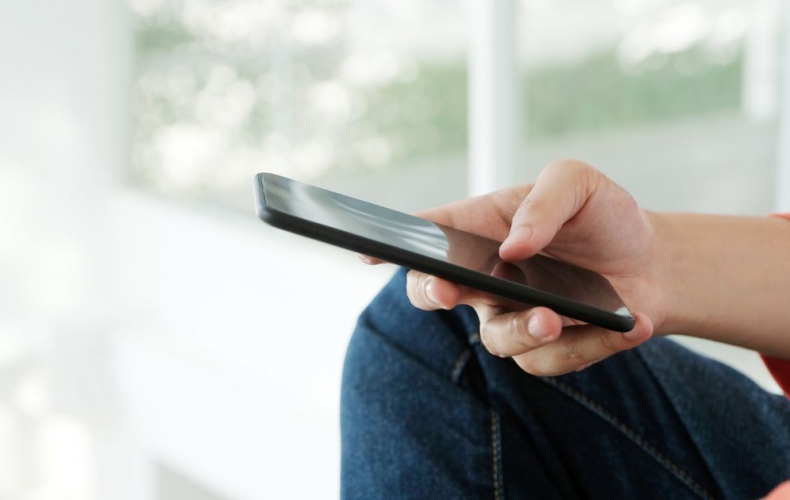 Making a fillable form, legal waiver or PDF on your phone is easy. With the right online waiver and form builder, it can take you as little as five minutes to create a fully functioning, air tight fillable form on your phone. Get started today with WaiverForever. Create your first online form on your phone, get started here.
Note: For instructions on how to make a form on your computer, click here.
How to Create a Fillable PDF Form or Any Other Form on Your Phone

So you need to create a fillable PDF, what's the quickest and easiest way to do it? If you have a smartphone it can take as little as five minutes if you know what you're doing (or up to 2 hours if you go down the road of signing up for Adobe free trials)

Here are the 5 steps to making a fillable PDF or digital waiver on your phone.

Step 1. Install a waiver and PDF form app, like "Waiver Forever"
Step 2: Upload an existing PDF form, or start a new one from scratch
Step 3: Drag and drop fields into your PDF form or waiver
Step 4: Customise your PDF form by changing your field properties
Step 5: Publish and share your PDF form

First step, install "WaiverForever" from the Apple App Store or the Google Play Store. That's our app, we made it so that you can create a fillable PDF form quickly and easily from your Apple or Android phone (or device!).


Installed the app? You're already halfway there, no annoying emails, pop-ups or notifications, just a lightweight waiver signing app to help you make fillable PDF forms or digital waivers.

Step two, do you already have a PDF you want to sign? If that's today's mission, upload your PDF file and you're good to go! If your PDF is saved on your computer, you can save yourself from the step of emailing yourself the PDF to open it on the app by clicking and dragging it onto the PDF builder at www.waiverforever.com instead.



Step three. Let's say you need to build a fillable PDF form or digital waiver from scratch. Select "Builder" from the vertical navigation menu, then drag and drop any fields into your PDF. If you need to collect a name, an email address or a phone number, now's the time to drag those fields into your fillable PDF.

Maybe you need some more customisable and intricate fields in your fillable PDF form? Add single and multiple choice questions with radio buttons and checkboxes that you can check by default and even free type fields so you can collect long form qualitative answers from your PDF fillers or waiver signers. Of course, you can also collect the date, your respondents age and signatures, just drag and drop your desired fields into your form.

Step four. If you want to change your field properties with options like "check by default" and "required field", use the vertical navigation bar on the right. We recommend checking this for every field you add to your form, that way you can customise your form to best suit your needs.

Step 5. Now your fillable PDF form or digital waiver is complete and you're ready to start getting it filled. What's the plan? Getting customers is the goal, and you probably have a good idea about how you're going to do it. At WaiverForever we want to make it as simple as possible for you to get form completions for your newly created fillable PDF form or digital waiver.

If you only need a limited number of customers to fill your PDF or form, you can create a request. All you have to do is click or tap "create a request", type your recipients emails, and select "Create Request". From there you'll receive an email confirming every step of the way, from confirmation of your requests delivery to confirmation of your waiver or PDF completions.

If you want a little more flexibility with how you send your PDF form or digital waiver, maybe you want to send it over Facebook Messenger, SMS, Whatsapp or a range of other communication tools. With WaiverForever, you can generate an online signing link that you can copy, paste and send to anyone you want to fill your PDF form. You can even generate a pre-filled PDF form or digital waiver for your respondents to sign.

You might need more functionality, and maybe people are signing your fillable PDF form in person at a physical location. Save yourself a few painful headaches by pairing a device and bringing up the form in Kiosk mode on that device. This will turn your iPad, iPhone or Android device into a portable form signing service, where every person presented with the device can quickly and easily complete the form or waiver. This sort of functionality is ideal for a gym, tattoo studio or beauty salon! No more paper, printers and printer ink shortages!

How do you do all of this? If you've been building your form while reading this, you probably already know. As soon as you publish your PDF form or digital waiver, you'll be presented with a button to share your form which will take you to the distribution channels. From there you can click the blue button to select your method of distribution!

That's it. You've successfully created your highly customisable, signable and fillable PDF form. If you need these instructions again, feel free to bookmark this page, but we personally think you'll get the hang of it very quickly when you download the "WaiverForever" app and get started building your first fillable PDF form or digital waiver.
How to Sign a Fillable Form in Kiosk Mode
Want to know how to fill out the fillable forms or waivers in Kiosk mode? Check out the 4 easy steps below.
Step 1: Enter your first and last name
Step 2: Enter your email address
Step 3: Complete any additional required or non required fields. (If necessary)
Step 4: Sign
It's as easy as that!
You can also use the web builder to investigate and expand on these descriptions, it's almost exactly the same as the mobile app.
Bottom Line
We hope you enjoyed learning how to create fillable PDF form and other online digital waivers on your phone. Our app makes it simple to create, share, and track responses in real time. Get started today and see how easy it is to build online forms.