How to Write a Copyright Release For Photos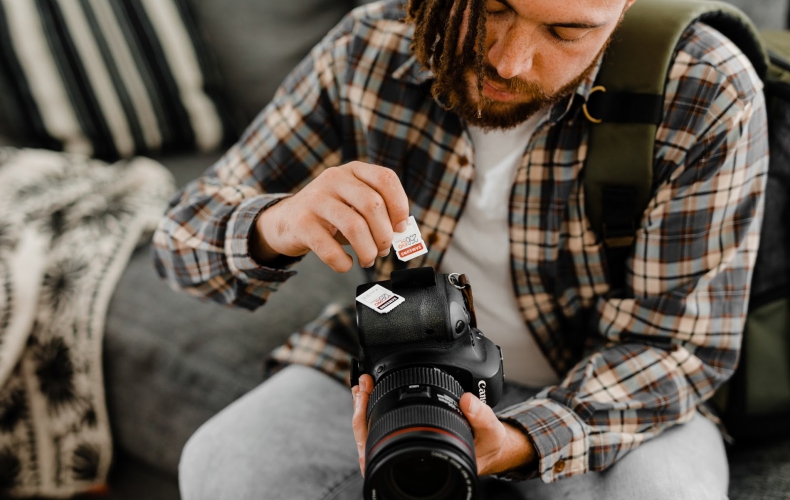 As an up-and-coming professional photographer or videographer can't afford a lawyer to draft up a photo release form – It's hard enough to keep the lights on.
When you're just getting your start, it can be tempting to view photo release waivers as an unnecessary nuisance. While it can be a hassle – so is getting sued for $2.2 billion!
A woman sued the Chipotle restaurant chain for using her picture in branding without her consent. Chipotle photographed her eating at their restaurant without her permission, and Chipotle subsequently used the photo in restaurant wall branding. Both the restaurant chain and the photographer were the subjects of this lawsuit. While the photographed woman certainly didn't get the $2.2 billion, Chipotle and the woman settled outside of court in her favor.
You risk facing litigation if you use a photo of a subject for promotional or commercial purposes without their consent. As for the hassle of carrying these releases, many photographers use a model release app to have them available in their pocket at any time.
Of course, if you don't ensure that your copyright release form has the right legal jargon, it could end up being just as effective as having no release. Read on to learn when you absolutely should have a release signed and how to write an airtight copyright release for photos.
When Should You Have a Release Signed?
A photography waiver, or model release form, is a legal contract between you as the photographer and your subject or subjects. They are allowing their likeness to be used for the purposes outlined in the document. Most standard release forms are blanket, meaning that when the photographer uses the photo, the subject surrenders any right or claim they may have over the photograph.
Suppose you are photographing a private property or taking photos of someone's personal property. In that case, you also need to have the owner's consent to do so in your release.
You should always have a subject sign a waiver if:
The person, people, or private property in the photo are the subjects. There are legal protections for street photographers who take public images, for example, and they don't require everyone in the frame to sign a release.
You are in a "private" location – aka anything not considered a public space such as a public park, the street or sidewalk, etc.
If you foresee your photo used for any commercial purpose, even if it's in the future.
If the photograph is of a minor, you also need the signed consent of their parent or guardian.
How to Write a Rock Solid Photography Model Release Form
For a photography release form to be legal, it needs to contain several standard clauses tailored to your specific needs. It's also crucial that your document addresses the who, what, where, when, and how:
Who is the subject of the photo, and which the agreement is with (you)
What form of compensation is the subject receiving, if any
Where the photos taken
When the photos taken
How you are planning to use the photos
In terms of specific clauses, here are the ones that you should look to include in your photo release agreement:
1. Assignment of Photo Copyright
This clause states that the photographer owns the copyright to the photo of the subject.
2. Explicit Mention of Possible Promotional and Commercial Uses
Grants express permission for the photographer to use the photo for commercial purposes and lists examples such as editorial trade, product advertising, or other business purposes in any manner and medium.
3. Digital Manipulation Clause
Grants permission for retouching or digital manipulation of the photo before commercial use.
4. Dissociation of Personal Identity From Photo
When you use the image for promotional or stock photo purposes, an agreement between the photographer and the subject's name will not be associated with the photo in any commercial or promotional use. As a result, you ensure that their representation gets viewed as that of an "imaginary person."
5. Exculpatory Clause
The most important clause of all – the subject agrees to waive the photographer and their agents from all claims and liability related to the photograph's use. It expressly states that they decide not to prosecute or institute proceedings, claims, or demands against either the Photographer or his or her agents.
Looking For a Photo Release Form Template as a Starting Point?
Download Free Model Release Form Templates Here
Want to Have Photo Release Forms in Your Pocket Ready to Go?
Copyright releases for photographers are necessary for any budding or an experienced photographer. You need to be confident that you can store them in the future if a dispute arises. With a photography release form app, you're always ready to shoot, and signed waivers are easily accessible.
WaiverForever makes the release form reading and signing process a snap with our dedicated waiver app.
Our app is available on Android and Apple devices and lets you display releases on your phone and sign anywhere, even with no active internet connection. Our drag-and-drop form builder enables you to create waivers that are easy to read and just as long as they need to be, and our template manager lets you display different waivers for different situations.
Never got caught off guard again – give WaiverForever a whirl and see just how easy it is for both you and your subjects.