How to Write a Hold Harmless Agreement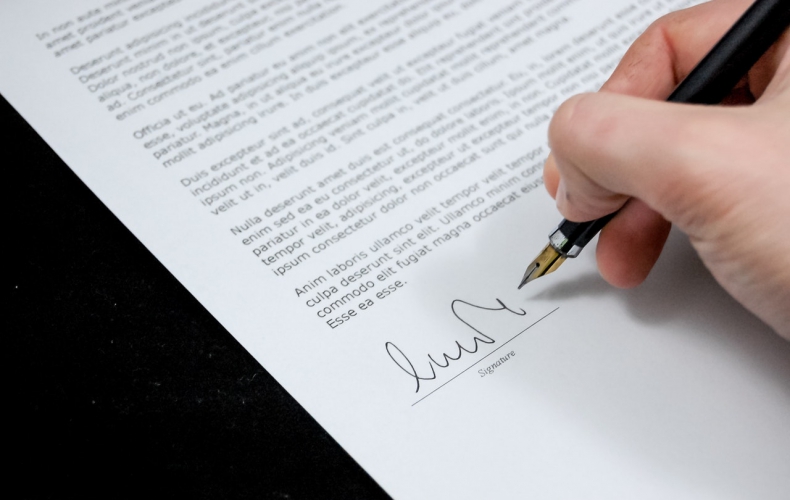 Businesses that deal in any kind of risk should be familiar with the hold harmless clause. Also known as an indemnity clause, it's an integral part of any liability waiver.
Why is it so important? This clause indicates that the signee will not hold the contracting party liable in the event of danger, risk, damages, or injury. It's an important part of most waivers, used by industries where some degree of personal or financial risk is present.
Although the hold harmless clause of liability waivers varies from industry to industry, essentially it exists to shift responsibility. These clauses can be unilateral, or reciprocal, but it depends on whether the responsibility is shifted on to one party, or shared between the signee and the contracting party.
While the unilateral indemnity clause is the most common, the reciprocal clause is often used in industries like construction; however, it is not frequently found elsewhere.
By signing a hold harmless agreement, individuals acknowledge that they understand the risks that they are about to undertake. They also relinquish their right to sue in the event that they are injured or suffer damage to themselves or their property.
There are many different types of hold harmless agreements. In order to ensure that your waiver is legally binding and defensible in court, you must structure your hold harmless clause properly.
Today, we're going to look at the steps that are necessary to construct a legally binding hold harmless agreement that fully protects yourself and your business from liability.
Research Liability Issues for Your Industry
Although the hold harmless clause may feel simple, there are many variations of this clause that vary industry by industry. You'll want to start the writing process by researching liability issues for your industry, and making sure that your language is offering the correct protections.
The best liability waivers are clear, simple, and direct.
In order to write a hold harmless clause that follows these guidelines, you need to have a full understanding of the nuances of these types of agreements.
The best hold harmless clauses offer clear, specific wording that indicates who will be held harmless, and what protections will be provided.
Consult Local Laws
It's not enough to write a great hold harmless clause for your liability waiver. Before it can be put into use by your business, you need to make sure that it complies with all local laws.
In order to do this, you'll need to consult local laws regarding liability, and what protection industries like yours are bound to offer clients.
The easiest way to do this is through a lawyer. They'll have access to the most updated laws and can advise you on the right language to include in your waiver. They'll also be able to let you know what your legal responsibilities are to clients. This is to ensure the hold harmless clause used remains valid and offers your business full legal protection.
How to Structure a Hold Harmless Agreement
There are several different types of hold harmless clauses commonly used today. They can be split into three categories: general, service-based, and those that cover the use of a property.
The best hold harmless clauses are simple and direct. This means conveying all the necessary information without using dense legalese or confusing language. The clause will need to note who will be held harmless, and who will be providing the protection. You'll also need to describe the category of the services offered to the signee. As well as all the reasons that the signee will hold the contracting party harmless.
Even if your waiver is long, your hold harmless clause needs to be visible to the signee. It can't be buried in a longer paragraph or hidden down at the very end of the waiver.
Download free waiver and assumption of risk templates here
It's important to note that these are only examples, and should be used for educational purposes only. If you use a similar format, you will need to include all of the details that relate to your business and its activities.
The Importance of Consulting a Lawyer
When you're writing an indemnity clause as part of your overall liability waiver, it's extremely important to consult a lawyer. A lawyer can ensure that the language you use is legally binding, and the overall waiver itself is enforceable.
Many states will not uphold waivers that are too broad. This means it's vital to ensure that your waiver is written in simple language that clearly lays out the information. Anyone who has to sign it will need to understand what they are signing.
Choose an Insurance-Compliant Solution to Get Waivers Signed
In addition to ensuring that the language and structure of your hold harmless agreement is legally binding and enforceable, business owners also need to ensure that the signing process offers full legal protection. For example, If clients or participants feel like they are being pressured, or if they don't sign the form correctly, it can nullify the waiver.
A waiver app like WaiverForever is a great solution to this issue. It gives businesses the ability to ask for waivers in advance, giving signees lots of time to look it over and ensure they're comfortable. It always offers clear directions so that clients never miss the signature line.
If you choose to invest in a WaiverForever plan for your business, you'll never need to think about security or storage ever again. Our secure storage offers multiple off-site backups, so you'll never need to worry about losing waivers; a major violation of most insurance policies.
Want to give it a try?
All of our plans come with a 30-day satisfaction guarantee, and setting it up is easy.
Start your free trial today to get started.