Make Signing Waivers on Personal Devices Easier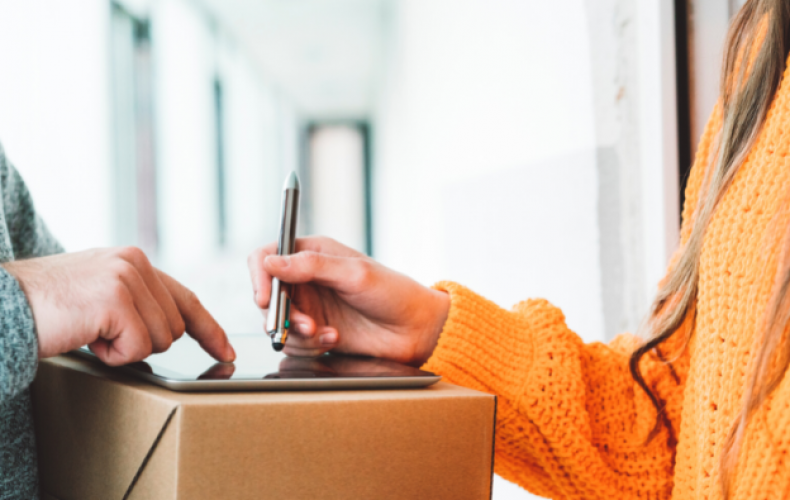 These days, most businesses understand that customers are looking for convenience. Purchases, sign-ups, and accessing information needs to be instant.
As of 2022, more than half of ecommerce purchases are initiated from a mobile device, and businesses are always seeking technologies and knowledge to make this experience even more frictionless.
For businesses that use liability waivers or other forms, offering customers the capability to sign a document on an iPhone or other mobile device is integral. Forcing people to download and sign waivers offline can put a wrench in their plans, potentially damaging the budding relationship you're building with that customer.
Instead, why not make it easier for customers by investing in liability waiver solutions that are both mobile-friendly and accessible?
Finding the best app for signing documents on iPads
If your business is looking for the best app for signing documents on iPads and other devices, you should first understand what makes these solutions unique. The best apps for electronic signatures shouldn't only be straightforward to use but also facilitate a legally binding electronic signature.
What's an electronic signature?
An electronic signature is any digital mark made that indicates the signer has agreed to the terms and conditions laid out in a document or contract. Many programs or apps can facilitate the creation of an electronic signature, which is generally considered legally binding.
However, digital signatures go one step further. Creating a digital signature links the identity of the signer and their digital mark with the document they sign. This package is then encrypted, making it impossible to remove the signature from the document. The digital signature, while still being a type of electronic signature, is much more secure overall.
Choosing the right app or program for your online waiver forms
In addition to offering digital rather than electronic signatures, any app you choose to help make signing electronic documents easier should be built with a few essential features. Here are some of the features you should be looking for.
1. The ability to sign offline
We all know that sometimes the internet doesn't cooperate when we need it most. Whether you run an outdoor company picking up adventurers out in the wilderness or just want to cope with the occasional internet downtime, your iOS or Android app for waiver signing should work offline as well as online.
2. Optimized for various screen sizes
While 1.2 billion people around the world use iPhones, any waiver app you use should still be optimized for a variety of screen sizes and resolutions. It's not enough to invest in an iOS-friendly app. If your waiver app isn't capable of working well on an Android phone, you risk alienating a huge percentage of your market.
3. Camera-enabled to capture IDs on-site
Collecting photo IDs is much easier when you can rapidly scan them and capture an image on-site. This image will then be associated with the waiver in question.
How to sign documents on Android phones with WaiverForever
In addition to boasting all of the features we mentioned above, the WaiverForever app is specifically designed to work well on both iOS and Android. Both iOS and Android smartphones can be set up easily in kiosk mode, allowing them to be securely used by customers who can only access the app. This makes it easy for both your customers and employees to sign waivers on the go, ensuring legally enforceable waivers in seconds.
Want to see how WaiverForever can be used to make waiver capture easier for your business? Explore our iOS or Android apps today.