Why a Model Release App is a Photographer's Secret Weapon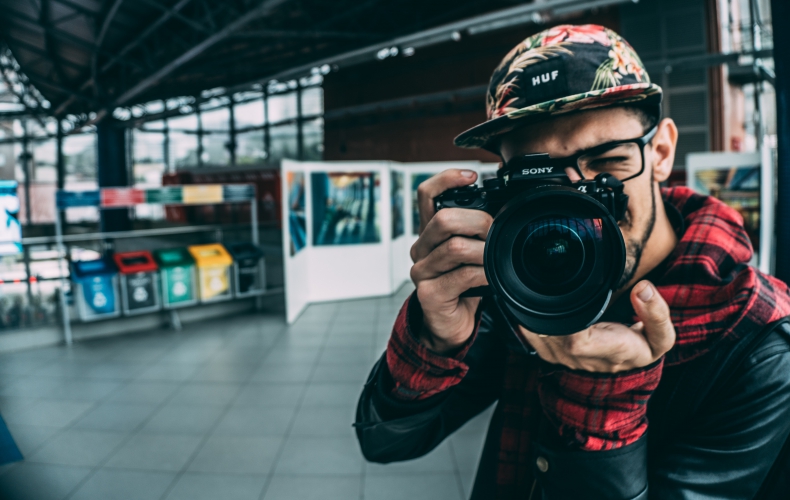 As a photographer with extensive business, or even just starting a freelance photography venture "on the side", ensuring you have the full rights of your photos is absolutely necessary.
A model release form app is the handiest tool if your arsenal of apps for photographers. Nobody wants to have to carry around and file stacks of papers – and skipping out on photography waivers can come back to haunt you down the line should a subject decide to contest your use of their photo.
Consider the case of a woman who sued the Chipotle restaurant chain for using her picture in branding without her consent. She was photographed eating at a Chipotle without her permission, and the photo was subsequently used in restaurant wall branding. She sued both the restaurant chain and the photographer for a whopping $2.2 billion!
The case was ultimately settled out of court, but both Chipotle and the photographer took a financial and reputational hit.
With a smartphone in every pocket, there is no excuse to not have a model release form handy, even when you're out and about and take a photo on the fly. Read on to learn why photo release forms are so important, and how an app like WaiverForever makes the process easy.
What Are The Risks of Not Using a Model Release Form App?
The Chipotle lawsuit mentioned above should give you pause – but even using photographs in your portfolio without permission can land you in trouble. Should you decide to use a photograph for promotional or commercial purposes, having the subject's signed model release form is necessary.
The legal issues surrounding photo use involve the right to protect your likeness and a reasonable expectation of privacy.
A representation of a subject, their "likeness," can not be used to promote products or services without your express permission. A model release form gives the photographer the right to use a photograph of the subject who signed it for those purposes.
Reasonable expectation of privacy involves where the subject is when a photo is taken. When someone is in their own home or on private property, it is implied that their privacy should be respected. If a model release form is not signed and the image is used commercially, such as in the Chipotle example, you are infringing on a person's rights.
When in public, we all forfeit some of our right to privacy – for example, if a person is in the background of a photo and hard to identify there is no legal issue. However, even on public property, a picture taken directly of a subject will require them to sign a model release form, also known as a photography waiver.
What Information Should be Included in a Photography Waiver?
A strong photography waiver will include the following clauses – though you may want to have a condensed version to show in instances where a photo is taken casually. Laws vary between countries and states/provinces, so it's important that you consult with a lawyer to make sure that your model release form is enforceable.
1. Assignment of Photo Copyright
This clause states that the photographer owns the copyright to the photo of the subject.
2. Explicit mention of possible promotional and commercial uses
Grants express permission for the photographer to use the photo for commercial purposes and lists examples such as editorial trade, product advertising, or other business purposes in any manner and medium.
3. Digital Manipulation Clause
Grants permission for retouching or digital manipulation of the photo prior to commercial use.
4. Dissociation of Personal Identity From Photo
When the image is used for promotional or stock photo purposes; an agreement between the photographer and subject that the subject's name will not be associated with the photo in any commercial or promotional use. This ensures that their representation will be seen as that of an "imaginary person."
5. Exculpatory Clause
The most important clause of all – the subject agrees to waive the photographer and their agents from all claims and liability related to the use of the photograph. It expressly states that they agree not to prosecute or institute proceedings, claims or demands against either the Photographer or his or her agents.
Download Photography Waiver Templates Here
Model Release Forms, In Your Pocket, Ready Whenever
Model release forms are necessary for any budding or experienced photographer, and with a model release form app, you're always ready to shoot. WaiverForever makes the model release form reading and signing process a snap with our dedicated waiver app.
Our app is available on both Android and Apple devices and lets you display waivers on your phone and sign anywhere, even with no active internet connection. Our drag-and-drop waiver builder lets you create waivers that are easy to read and just as long as they need to be, and our template manager lets you display different waivers for different situations.
Never got caught off guard again – give WaiverForever a whirl and see just how easy it is for both you and your subjects.