Paper Waivers Versus Digital Waivers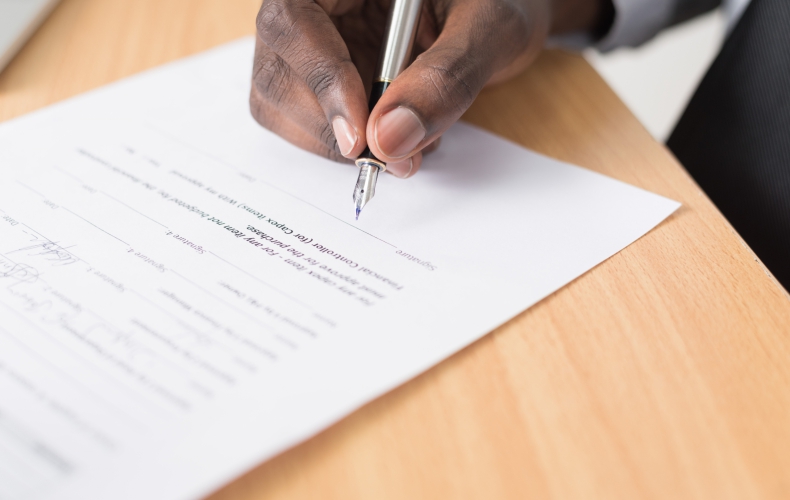 Has your business been using paper waiver forms since its inception? If the answer is yes, it may be time to try something different: digital waiver forms.
These online waiver forms don't just make waiver collection faster–they're also easier to catalog, customize, and find when you need them most. So, what's holding you back from investing in a secure digital waiver form for your business? For many people, it's a lack of understanding about how these online forms work and fear that using them will add an additional layer of complexity to their daily workflow.
Let us put your mind at ease. We'll explain how these forms work, how they compare to traditional paper forms, and show you the benefits of opting for this efficient, trackable, and customizable online solution today.
Digital waiver forms versus paper waivers
While the physical differences between digital and paper waiver forms may be obvious, there are more important differentiators. Paper waivers may seem simpler to use, but their applications are limited. They can only be accessed by people in person or scanned and emailed through insecure methods like email.
Updating your paper waiver form requires either discarding your old copies and printing new ones or making sure that you update the new file with every single member of your team.
Digital waiver forms, in contrast, are a lot simpler.
A secure online service means waivers are always accessible, regardless of which device you or your customers use. If you make changes, they only need to be updated once.
Want to try it out for yourself? WaiverForever now offers its most essential services for free.
4 things online waiver forms do that paper can't
There are many things online waiver forms can do that their paper equivalent can't.
1. Online waivers take up less physical space.
If you've been storing reams and reams of physical waivers, the time has come to move on from this insecure and disorganized storage method. Online waiver forms live on a secure off-site server but can still be accessed 24/7.
2. Digital waiver forms are trackable
When you use online waivers, you don't have to worry about identifying which customers or groups have signed their forms and which are still outstanding. It's easy to get progress updates when everything operates through one secure portal.
3. Online waivers can facilitate better data analysis
Want to learn more about your customer base, including demographic details, engagement trends, and more? Your waivers may already be holding this information. All you need to do is analyze it. With real-time search and analysis tools, WaiverForever provides valuable information that you can use to make better business decisions.
4. Digital waivers forms are more efficient
Your daily workflows are already complicated. Wouldn't it be great to take something time-consuming like waiver distribution and signature capture off your plate?
Digital waivers are, overall, much more efficient than their paper equivalent. Instead of sending out waivers, tracking their completion, and logging them into your system, digital waivers allow you to automate this work, so it's completed in the background without disrupting your existing operations.
Use waivers online for streamlined security
Another aspect of online liability waivers that companies value is their security. Instead of being stored in in-person facilities that put them at risk for loss due to physical damage, using WaiverForever allows you to store waivers on an easily accessible and secure server. Plus, the digital signature captured on our waivers is uniquely linked to the signer, ensuring that your waivers are verifiably compliant with all the latest electronic signature best practices.
Our workflow is not only secure but streamlined as well. Being able to send out waivers and receive signed copies in return with just a few simple clicks takes this work off your plate, allowing you to focus on doing what you do best: serving customers and pushing forward business goals.
Want to learn more about the benefits of our secure online waiver solution? Explore the dynamic features of WaiverForever today.