A Guide to Personal Insurance Waivers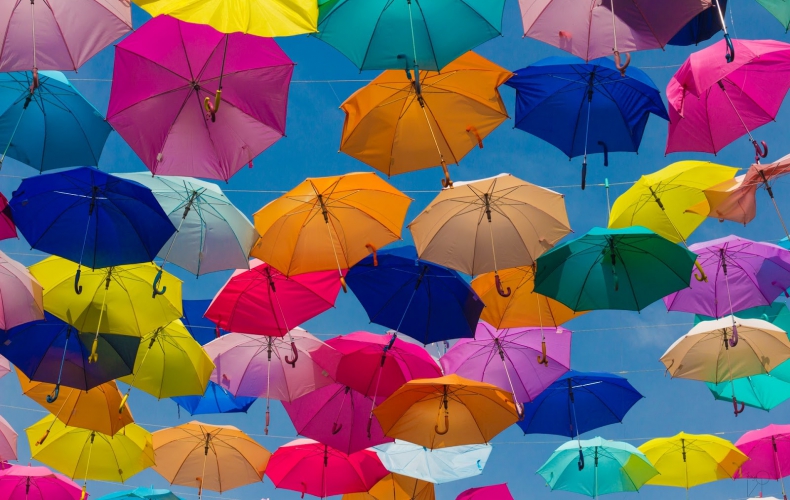 There are many instances where a business will offer insurance to an employee or customer. If they choose not to take advantage of those policies, the business must have a legal record that they deny to accept coverage. That's why they need to provide an insurance waiver.
An insurance waiver is a legal document where the signer declares that they are opting out of accessing the provided insurance and are legally responsible for their costs or seeking alternative coverage.
A properly written insurance waiver is vital so that it is evident what benefits the signer is waiving. If you need some guidance about what an insurance waiver is, read on below.
Industry Examples of Health Insurance Waivers
Work Health Insurance Coverage
Since it is a legal requirement in the United States that businesses with more than 50 employees provide healthcare coverage, it is also a legal requirement to offer employees the chance to opt-out via an insurance waiver.
In many cases, workers may choose to opt-out of insurance rather than buying into the program, and they receive the cost as additional salary. Depending on your state's regulations, the employee may also have to prove they have other insurance coverage should they opt-out.
Waiving healthcare insurance coverage is not a permanent decision. There are various times a business must check-in and provide employees with the opportunity to modify health insurance or sign a new healthcare waiver:
During employee onboarding
An annual open enrollment in which they provide all staff with an option to adjust coverage
On request, if the employee's family status changes (new partner or separation, the birth of children, etc.)
If the employee chooses to use a benefit plan from another family member or source and does not want to coordinate benefit plans
If the organization changes insurance providers
It is essential for anyone signing an insurance waiver to read the document carefully, and the clauses in the document must be easy to understand and read. For example, if the business has a provision that you only have 30-days to update your insurance when your family status changes, employees need to acknowledge this when signing.
Student Health Insurance Plan
Many US colleges also provide health insurance to students by default, requiring them to sign a waiver if they choose not to take advantage of it. Health coverage is an excellent benefit for many students, though their parents' plan may already insure them. As a part of the insurance waiver, most colleges will also require the student to show that they are already enrolled in an equivalent or better plan to the type they offer.
Travel Insurance Waivers For Pre-Existing Conditions
Those who have pre-existing conditions need to carefully compare different insurance companies and coverage types when shopping for travel health insurance or trip cancellation insurance.
A pre-existing condition is any lasting change in your health documented by a medical professional, including:
Medical treatments
Diagnostic tests or examinations
Medical recommendations for tests or examinations
A change in prescribed medication
Most travel insurance companies define a pre-existing condition as a diagnosed illness or medical concern that is not stable. There is a risk of a medical change occurring while traveling. Most travelers are eligible provided they buy insurance early, and the policy covers the entire cost of the trip.
Some types of pre-existing conditions may result in a claim being denied, which is why a customer needs to declare any conditions they have. This can be done via a pre-existing medical conditions waiver in which they communicate any relevant conditions and submit appropriate medical documentation.
Additional Coverage Packages For Car Rental Insurance
Lots of other insurers also have waivers for specific aspects of their insurance policies. One of the biggest is rental car insurers, who offer to let the driver waive collision coverage when driving the car in a state or province where it's legal to do so.
While this will save them money on your insurance, the renter will be entirely on the hook for any repairs and also loss of income to the rental car company while the car is unavailable.
How to Structure an Insurance Waiver
An insurance waiver is a legal contract and must be written in clear terms that fully outline that the signer understands what they are foregoing in signing the document. To make sure you are fully compliant, you should seek the services of a lawyer.
Here are some of the aspects you must make sure are a part of your insurance waiver:
Must include the insurer's business name and address
Must express in clear terms that the signer is giving up their right to participate in the insurance plan/insurance policy
If applicable, there should also be a space for the signer to list the insurer and policy number they are getting coverage from in lieu of yours
A clear statement that outlines the risk the signer is taking by not taking advantage of your service (example: "I fully understand that by waiving my participation in this program I am legally responsible for any medical expenses incurred or to seek alternate coverage"
Must list any additional information that is important for the signer, such as when they would have the opportunity to make a change to their insurance policy
A section for the signer to name and date the form
Since it's required that you retain signed insurance waivers for at least three years to comply with state and federal regulations, it makes sense to use an online waiver service to stay organized and compliant.
Many insurance providers use WaiverForever to easily get insurance waivers signed and safely stored in the cloud and PDF backup.
WaiverForever Helps You Capture, Store, and Retrieve Your Waivers
WaiverForever is a top-rated online waiver service that allows you to safely send and store digital waivers to customers via email or sign on any computer or mobile device.
Waivers are very easy to build via our form builder, and you can even use your existing PDF templates to maintain your branding. We adhere to all the legal and safety requirements for digital signatures, and both you and the signer will get a PDF copy whenever a document is signed.
If you choose to invest in a WaiverForever plan for your business, you'll never need to think about security or storage ever again. Our secure storage offers multiple off-site backups, so you'll never need to worry about losing waivers.
Want to give it a try?
All of our plans come with a 30-day satisfaction guarantee, and setting it up is easy.
Start your free trial today to get started.