How to Protect Your Dance Studio From Liability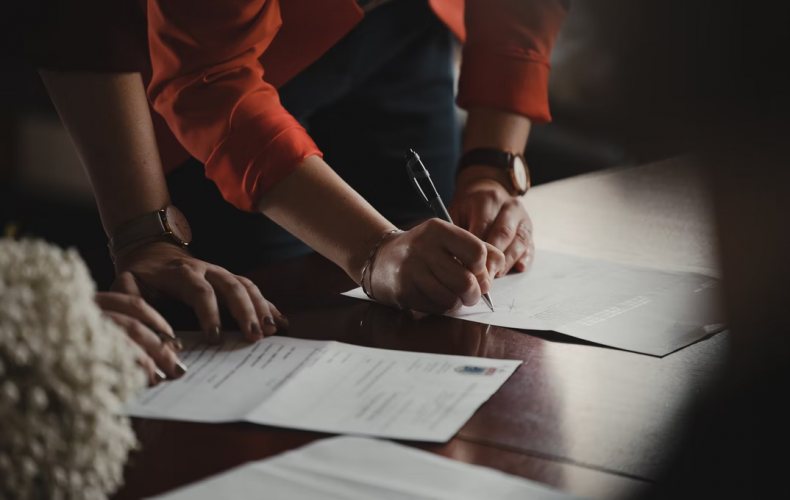 As a dance studio owner, you want to keep your dancers safe while training and performing. But did you know you could be liable for accidents or injuries on your premises? From slips and falls to injuries caused by faulty equipment, there are many ways that patrons can hold your studio liable.
To protect yourself from liability, take precautions and put safety measures in place. In this blog post, we'll discuss ways to keep your dance studio safe and minimize your risk of liability.
Why your dance studio needs a liability waiver
As a dance studio owner, you know that injuries are simply a part of the territory. Whether you're teaching kids or adults, slips, trips, and falls are bound to happen from time to time.
While you can't always prevent accidents, you can take steps to protect your business from liability. To achieve this goal, we recommend having all of your students sign a dance studio liability waiver. This document outlines the risks associated with taking dance classes and releases the studio of legal responsibility. Many dance studios use a generic dance studio waiver template.
How to write a dance studio liability waiver
Assuming you own a dance studio, you will likely need all students and/or their parents or guardians to sign a liability waiver. This document protects you from being sued if someone is injured while taking your class. You can find a template for a dance studio waiver template online at WaiverForever, or you can create your own.
Be sure to include the following information in your dance studio liability waiver:
– A statement that releases the dance studio from liability in the event of an injury
– The date
– The student's name
– The parent or guardian's name (if the student is under 18 years old)
– The signature of the student
– The signature of the parent or guardian (if the student is under 18 years old)
Students and their parents or guardians should sign a new dance studio waiver template at the beginning of each dance season. This will ensure that all patrons are aware of the risks involved in taking your class and that they agree to release you from liability.
Best practices of protecting your studio from liability
The best way to protect your studio from being sued is a liability waiver. As mentioned, a dance studio waiver template outlines the legal terms of use and any risks associated with dance classes or training sessions.
Another critical best practice is routinely exercising due diligence regarding safety and injury prevention. Having clear policies regarding wearing proper footwear or clothing during training sessions, for example, can help to minimize the risk of injury. It also can prevent costly lawsuits in the event of an accident.
Additionally, you will also want to consider purchasing liability insurance for your studio, which can help cover any legal costs or compensation claims in an accident or injury. Overall, taking these steps will go a long way in helping you to protect your studio from liability and avoid any unnecessary complications down the road.
Overall, keeping these best practices in mind when running your studio will help ensure that you are well-protected against liability risks.
Final Word
As a dance studio owner, it is essential to be aware of the potential liability risks that you may face. Having a clear and legally binding liability waiver can help protect your studio against costly lawsuits or compensation claims.
For a ready-made dance studio waiver template, visit WaiverForever.com today and get started on protecting your dance studio from liability. With our easy-to-use platform, you can create a professional dance studio liability waiver in minutes without the need for a lawyer or any prior legal experience.
So why wait? Get started today and give yourself the peace of mind in knowing your studio is well-protected with a ready made dance studio waiver template.