Protect your Salon with a Hold Harmless Waiver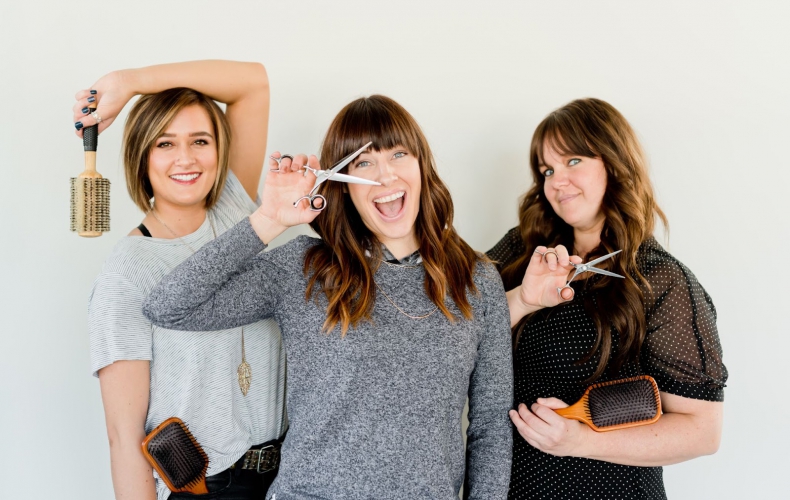 Regardless of what business you're in, there's always a risk. For salons, that risk can come from a variety of places – from slips and falls to allergic reactions from the products you use. That's why it's important to have a hold harmless waiver in place. In this piece, we'll outline what a hold harmless waiver is, why it's important for salons, and the information you need to include in it.
What is a Hold Harmless Waiver?
Anyone who has ever been to a hair salon knows that stylists take their job seriously. After all, they make people look their best on a daily basis. But what happens if something goes wrong? That's where a hold harmless waiver comes in. This type of waiver protects hair salons from liability if a client is injured during a service.
A Hold Harmless Waiver, also known as a liability waiver is a document that is used to protect an individual or organization from any legal responsibility in the event that someone suffers damages. A hold harmless waiver can protect your salon from potential lawsuits.
The service waiver would protect your hair salon from any legal responsibility if a patron were to get hurt or ill. By signing the liability waiver, the customers assume responsibility for any injuries or damages that may occur. For example, if a customer slips and falls in your salon, the service waiver would protect you from any legal responsibility.
Why is it Important?
Signing a release form has become commonplace in the course of receiving various types of services. Gone are the days when you could walk into a salon and almost instantly get your hair done. Now, many salons require that new clients sign a service waiver before they can receive any services.
As a business owner, it's important to identify and mitigate any risks associated with your business. By signing a service waiver, clients agree to release the salon from liability if they receive an injury or other damages while receiving services.
This means that if a client gets injured because of negligence by the salon, they cannot hold the salon responsible. The liability waiver protects the salon from legal responsibility in most cases.
This is especially true with businesses that provide services that involve close contacts, such as hair salons, nail salons, and massage therapists. The reason for this is simple: with the outbreak of COVID-19, there is an increased risk of infection when people come into close contact with one another.
By having customers sign a hold harmless waiver, businesses can help to mitigate their liability if someone contracts the virus while receiving service. The waiver of liability provides customers with the opportunity to understand the risks involved in receiving the service.
It also gives them a chance to ask questions they may have about the mitigation measures that the business is taking. Overall, introducing a hold harmless waiver to your guest service process is a wise decision in today's climate.
What are the Different Types of Hold Harmless Waivers?
There are a variety of service waivers available to hair salon owners and they include:
Unilateral Hold Harmless Agreement
A unilateral agreement is one-sided, and the signer waives their rights to sue the business providing the services.
Reciprocal Hold Harmless Agreement
A reciprocal agreement, also known as a waiver of liability, is two-sided, and both parties agree not to sue each other. For example, if a signer suffers an allergy to a hair product used in the salon and sues the salon owner, a reciprocal agreement would protect both parties from being sued.
Limited Hold Harmless Agreement
A limited agreement, or liability waiver, makes sure that the courts hold only guilty parties responsible. It's also important to note that the percentage of fault assigned is used to calculate losses.
Intermediate Hold Harmless Agreement
An intermediate hold harmless agreement, or liability waiver, protects a hair salon from liability unless the sole gross negligence of the hair salon caused the problem.
Broad Hold Harmless Agreement
A broad liability waiver protects the hair salon from ‌all liability, even if sole gross negligence caused the problem. This type of waiver is the most protective of hair salon owners, as it provides the maximum amount of protection from liability. But it may not be enforceable in a court of law.
What Information Do You Need for a Hold Harmless Waiver?
The waiver form should include:
The name and address of the hair salon
The date of the service
A description of the service to be provided
The name of the signer
The signer's agreement to release the hair salon from liability
The signer's acknowledgement that they have read and understand the waiver of liability form
A hold harmless waiver is an important document for any hair salon owner to have. It helps to protect the salon from liability if a customer is injured while receiving service. There are a variety of Hold Harmless Waivers available, and it's important to choose the one that best suits your needs.
If you're looking for a Hold Harmless Waiver template, we've got you covered. Click here to access our waiver of liability form.
Do you have any questions about Hold Harmless Waivers? Leave us a comment below and we'll be happy to help!