How to Protect Your Tattoo Studio from Liability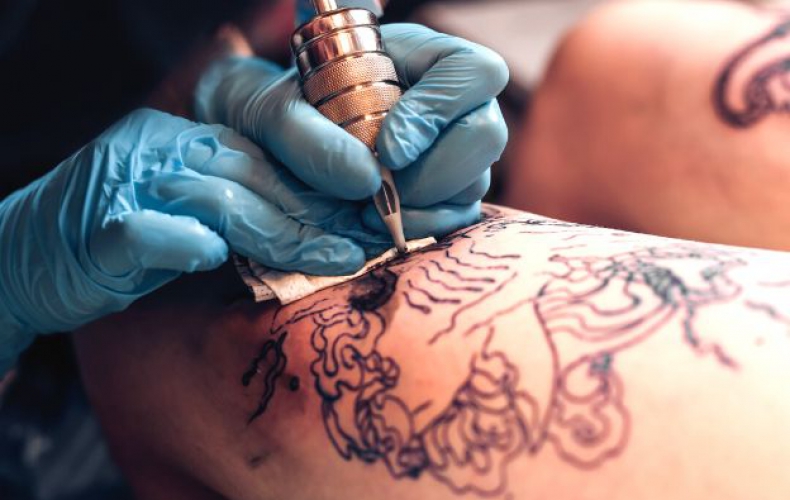 Tattoo studio owners have a lot on their plate already. They have to hire talented staff, ensure a regular supply of customers, keep tools and equipment in excellent condition, and oversee all the tattoos given by artists in their studio. They're at work early to take appointments and are often there late to ensure there's a good stock of supplies for the next day.
As a tattoo studio owner, the last thing you want is to have to deal with an upset or angry customer who wants to hold your business liable for something that went wrong. In most cases, the best way to protect your tattoo business from risk is to invest in a thorough tattoo studio waiver that all customers must sign. Otherwise, your business may not have legal coverage if a customer brings a lawsuit against your studio.
Case Study: Jackson v. Black Ink Tattoo Studio Inc.
One of the best examples of a tattoo studio liability waiver in action can be seen in a decision handed down by the New York Court of Appeals in 2016. The Jackson v. Black Ink Tattoo Studio Inc. case began when the plaintiff received a tattoo from Black Ink, a New York City-based tattoo studio. After the tattoo was applied, the plaintiff claimed she exhibited scarring in the area where the tattoo was done and sued to recover monetary damages from the studio.
Since the plaintiff signed a consent form and a liability waiver, the tattoo studio could file an immediate Motion to Dismiss, which the judge granted. This motion was quickly approved because the judge determined the language in the tattoo studio's liability waiver was enforceable.
Potential lawsuits your tattoo studio may face
There are a few common lawsuits that tattoo studios around the world have experienced. Most of these are based on negligence — the idea that the tattoo studio didn't fulfill its duty of care to the client and caused harm. Here are a few situations that could lead to a lawsuit or other claim against a tattoo studio.
Accidental injury
Any mistake that occurs during a tattooing session could easily cause damage to the skin and tissue in that area. Most often, accidental injuries happen when a tattoo artist is inexperienced or if a piece of equipment malfunctions.
Infection
While most tattoo infections are caused by improper aftercare, tattoo studios must be diligent about sterilizing all equipment. Even something as simple as an employee failing to wash their hands can introduce bacteria to the tattoo site.
Slip and fall
This incident isn't unique to tattoo studios but can easily occur in an environment where liquids, corded equipment, and other potential tripping hazards are common. A customer who trips and injures themselves at your tattoo studio could easily sue for damages.
How to protect your tattoo studio from liability
One of the best ways to protect your tattoo studio from liability is to use a robust tattoo studio liability waiver. This document can be part of your intake packet and consent form and helps make every customer aware of the potential risks of tattooing.
It also gives them space to sign to acknowledge the intellectual property ownership of the artist who completed their tattoo. This creates a mechanism that makes it easier for the tattoo artist to sue for damages if anyone else tries to make money off their work.
The basics of tattoo liability waivers
Your tattoo studio's waiver should be simple, straightforward, and easy to understand. Here are the sections every tattoo studio waiver should have.
Description of activity
Acknowledgment of pre-existing conditions
Acknowledgment of the aftercare routine and the risk of potential infection
Acknowledgment that the tattoo is permanent
Acknowledgment that the individual is old enough to consent and is not impaired in any way
Acknowledgment that some variation in color and design may occur
Assumption of risk
Exculpatory agreement (the client absolves the tattoo artist of liability and waives their right to sue unless put in a situation of gross negligence)
Want to learn more about waivers and how they can be used to protect your tattoo studio from liability? WaiverForever has been working in the salon, tattoo, and piercing industry for years and is familiar with exactly what studios need to keep their business safe from risk.
Check out a demo of our streamlined, paperless waiver service today.