Running a Protest? Use Volunteer Liability Waivers & Surveys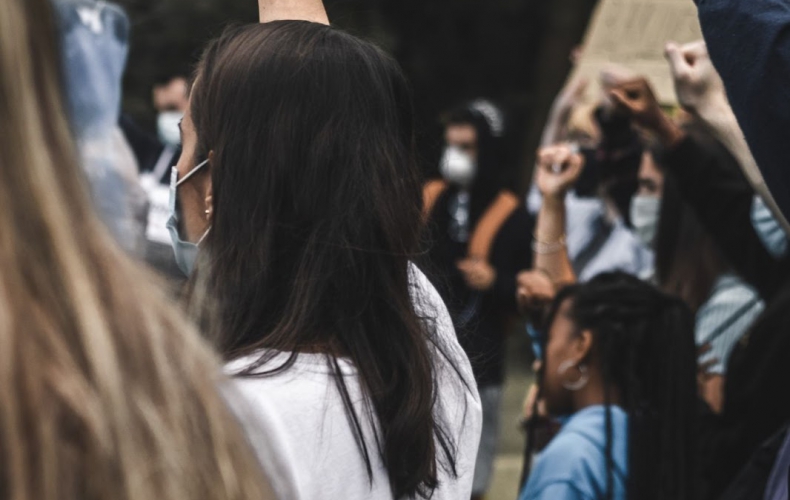 The importance of protecting your volunteers cannot be overstated. Protests are happening all over the world, with Black Lives Matter and now the anti-Ukraine war demonstrations.
Protestors must make sure they're safe from harm while exercising their rights to free speech or assembly. If your protest uses volunteers or documents people's opinions, volunteer liability waivers and surveys are a must. This piece explains how to use waivers and surveys during a protest to help your cause and stay safe.
How to stay safe during a protest?
When you're organizing or taking part in a protest, there are a few key things to keep in mind to make sure everyone stays safe. First, mentally prepare for the event. This means knowing what to expect and staying aware of your surroundings. Be sure to plan for potential risks, such as violence or arrest, and have a safety plan in place.
For example, you should:
Wear protective gear if necessary
Avoid wearing contact lenses
Follow the lead of experienced organizers
Stay together as a group
Bring a charged cell phone
Bring cash and ID
Know your rights
How to use volunteer waivers to help protect the volunteers in your protest?
A volunteer liability waiver is a document that releases the organizers of a protest from any legal responsibility in case of an accident or injury. If you're taking part in a protest with volunteers, be sure to have volunteer waivers and surveys ready.
This will help protect both your volunteers and your organization from any potential legal issues that may arise. For example, if a volunteer gets injured during the protest, the waiver helps protect your organization from liability.
How to use surveys during a protest?
Surveys are a great way to collect data about your protest.
They can gauge public opinion, document any incidents that occur, and track volunteer numbers. Before the protest, consider doing a survey to get an idea of what people's opinions are on the issue at hand.
During the protest, use surveys to document any incidents that occur. After the protest, use surveys to track volunteer numbers and assess the effectiveness of your protest. For example, you could ask survey respondents questions such as:
How safe did you feel during the protest?
Did you see any violence or aggression?
Was your opinion represented at the protest?
Would you volunteer for this type of event again?
The more data you collect, the better informed your decisions will be about future protests. Stay safe and organized by using volunteer waivers.
Making Waivers Easy
Paper waivers were the gold standard of past protests, but today's forward-thinking organizers may use online-based forms like WaiverForever's. Volunteers can fill out digital volunteer liability waivers on their own devices prior to the event, which helps save time and effort on your part. Plus, online forms make it easy to collect data and track volunteers.
Get started with WaiverForever today to create a custom volunteer liability waiver or survey for your next protest. With our easy-to-use platform, you can create a volunteer liability waiver or survey in minutes. And with our online forms, you can collect data and track volunteers easily. So what are you waiting for? Get started today.