Risks Avoided by Using an Actor's Release Form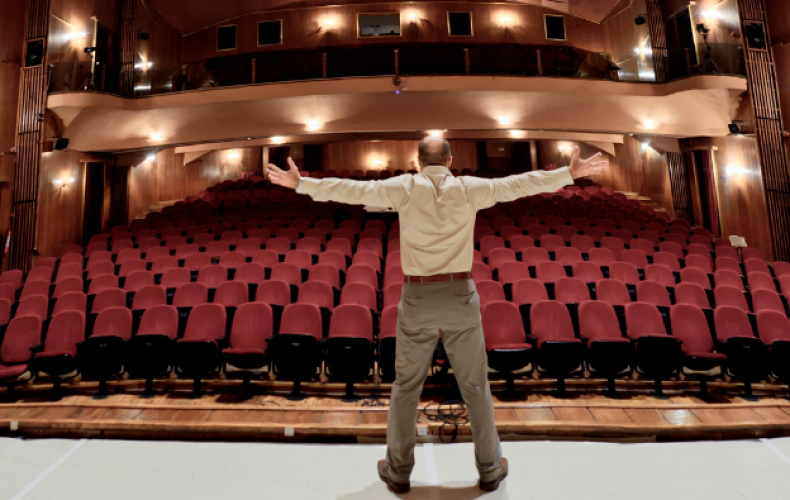 One of the biggest myths about working in the arts is that creativity and responsibility don't go hand-in-hand. While it may not be a problem in the moment, failing to responsibly prepare for a video shoot, live event, or other creative project can cause significant issues down the road. This includes everything from hiring the right craft services company to ensuring all talent signs an actor's release form.
To make your next creative project a success, let's explore some of the basics of an actor's release forms. We'll also explain how they can be used most effectively to limit the risks posed by filming videos and live events.
What's an actor's release form?
An actor's release form is a type of liability waiver used in creative projects when working with talent. Anyone whose voice, image, or likeness is captured on video, even briefly, should sign one of these waiver forms.
By signing the form, the actor permits the producer of the video or event to use their image, voice, or likeness in the material. By signing it, the actor indicates they understand the scope of the project and waive all right to claim ownership over the material at a later date.
If you're shooting a video that will be used over a long period of time or footage that may be used for multiple purposes, having a signed actor or talent release form allows the producer or creator to use the material however they see fit. It prevents misunderstandings about how and where the actor's likeness will be used, which can lead to time-consuming and expensive lawsuits.
These release forms are expected within the entertainment industry, but it isn't just large, long-term projects that should be using them.
Here are some other examples of projects that require an actor's release forms:
Corporations shooting promotional videos
Private events featuring presenters, hosts, or other actors
Filmed seminars or talks
Short films
What risks can be avoided by using a talent release form?
There are many benefits to using a talent release form, regardless of the length or scope of your project. Here are a few.
It helps avoid uncertainty about the purpose of the event or footage
One of the most crucial sections of an actor release form is where the producer or creator lays out the project's scope and where the footage could be used in the future. This ensures the actor is fully aware of the purpose of the project footage, so they can't later claim they were misinformed.
It lays out the compensation agreement
Even in situations where actors are volunteering their time, it's still essential to have them sign a release form. This prevents any uncertainty about compensation on both sides.
It offers the director creative freedom
Sometimes, an organization may film an event or shoot a video without a complete understanding of what the footage will be used for. If all the actors sign a talent release form with this information included, this gives the crew freedom to use the footage in any legal way they see fit.
The best way to use actor's release forms for your business
Whether you're working on multiple projects a year, shooting a huge event with a ballroom full of extras, or even just managing video shoots on the side, it can be hard to track all of the actor's release forms you need to use.
WaiverForever can help. Instead of managing all these release forms yourself, our software makes it easy to send them to actors in advance, so they can have time to review them on their own.
Then, once the forms have been approved and signed, WaiverForever tracks completed forms and stores them in our secure cloud storage facility. The next time you're working on a filmed event, short-term video project, or other creative pursuit with actors, try out WaiverForever for your talent release forms.