Release of Liability and COVID-19: Should My Customers Sign Coronavirus Waivers?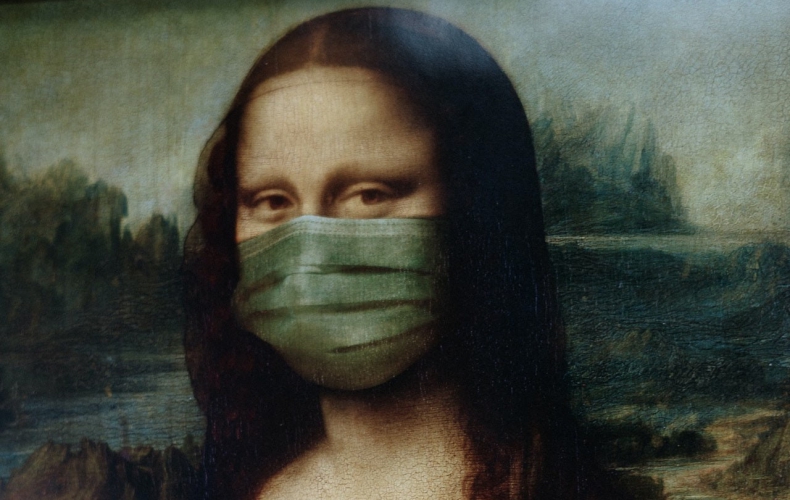 Business owners like you want to know – should I have my clients sign COVID-19 waivers, or not? Times are hard enough without being slapped with a frivolous lawsuit. Businesses have been hit hard, and you may have had to make hard decisions. The unemployment rate in July 2020 in the U.S. currently sits at 10.2% and Canada sits at 10.9%.
As your business reopens, you'll want to take advantage of every opportunity to attract customers. This includes using innovating business tactics, while also ensuring customers feel safe.
Still, stuff happens, as they say – and you may end up in a situation where a COVID-19 case (or cases) are traced back to your business, despite all your precautions.
On July 31st, the U.S. Chamber of Commerce and business stakeholders sent a letter to lawmakers seeking federal legislation waiving the right to sue related to COVID-19. Currently, some states such as Utah, North Carolina, Oklahoma, Arkansas and Alabama already have legal immunity for business owners in place. While the rest of the US catches up, many businesses are asking customers to sign COVID-19 liability waivers.
Dentist and doctor's offices, salons, restaurants, gyms, daycare centers, movie theaters and bowling alleys are just some of the many businesses utilizing or considering waivers.
However, you need to recognize that there are risks to this tactic.
While it's important to protect your business, you need to carefully consider a thought that may cross your customers' minds: "if your business is so safe, why do I need to sign this waiver?"
This could ultimately lead to people avoiding your business altogether. You also need to recognize that while waivers are a great defence against ordinary negligence in ordinary times and situations, a pandemic is an untrodden territory for liability laws.
Can making customers sign a liability waiver harm my business?
The unfortunate answer here is "it depends."
There are public cases that have hit the media of both praise and condemnation for businesses using waivers – naturally, you'll hear more about the condemnation.
One hair salon in Austin, Texas resumed business in July at 25% capacity and with strict social distancing and cleaning protocols and has been having their clients sign a liability waiver. Nobody has complained – quite the opposite – they get a lot of praise from their clients for taking the protocols so seriously.
But a salon is also a very intimate business with lots of loyal customers who have personal relationships with the staff. The situation could be very different for those in the hospitality industry, where people want to go to enjoy themselves, and presumably not be reminded of the spectre of COVID-19.
Consider the high-profile example of Disney World. Despite all the precautions they are taking, visitors are still required to sign a waiver stating "By visiting Walt Disney World Resort, you voluntarily assume all risks related to exposure to COVID-19."
The reaction to Disney reopening has been mixed, with Florida having some of the highest COVID-19 case numbers across the United States.
An anonymous Disney World employee told Rolling Stone, "I just don't think that Disney will be safe until we don't have to wear masks to work anymore. And I don't think that's [happening] anytime soon." The waiver is essentially a reminder that despite all the best precautions, COVID-19 is still very much a present threat.
While a unique business like Disney World is still likely to sell out their reduced number of tickets now available each day, smaller businesses that use similar tactics may see customers migrate to competitors to avoid the hassle.
Are COVID-19 waivers enforceable in a court of law?
Employers are naturally worried they'll get sued over a coronavirus infection that is traced back to their business.
However, legal experts are not convinced that a COVID-19 waiver will be enforced in a court of law for several reasons.
Andrew S. Pollis, professor of law at Case Western Reserve University in Cleveland, points out that current laws related to the right to sue for damages (tort) are not equipped for this pandemic:
"Because this is the first pandemic of this magnitude that we have faced in a century, our traditional tort law is not yet equipped to answer many of the questions that are to likely arise. It's not just the pandemic, in part, it is because we have never had the government respond so poorly and inconsistently to a major health crisis. Standards are set when you are measuring them against the government directives."
In such an environment, where there are not tight and enforced controls for the disease everywhere you go, proving where COVID-19 was caught is nearly impossible without effective contact tracing. This would make it highly unlikely that your business could be sued for causing COVID-19 infections.
But there may be exceptions.
Recently, an exotic dancer at a strip club in Toronto tested positive for COVID-19, but only after having worked shifts on four days, potentially exposing 550 people. If it could be proved, for example, that the club knew the worker had COVID-19 and allowed her to work, or allowed her to work if she had very obvious symptoms, that could be perceived as gross negligence and grounds for a lawsuit – even if their clients signed waivers.
If you do still ultimately decide to use a waiver for your business, you definitely could just pull any old waiver template off the web. However, that's a risk all of its own. Consult a lawyer when you're putting it together. They can advise you if a waiver would be useful given local laws, and help you carefully word it to ensure there is no ambiguity in the release of liability for COVID-19.

How Do I Best Protect My Business Against COVID-19 Lawsuits?
Your best bet is to ensure you are following all federal, state and local COVID-19 guidelines for businesses so you can't be accused of coronavirus-related negligence.
In the United States, the Center for Disease Control and Prevention (CDC) has comprehensive COVID-19 safety recommendations for businesses to follow. While many of these will have been adopted by your local legislature, it is worth reading over this guide as it offers specific guidelines for how to put together a reopening and risk management plan for all sorts of businesses. Canadian businesses can consult Canada Health's COVID-19 risk mitigation resources, and UK businesses can consult the GOV.UK website.
You can also mitigate your own risk in the case of gross negligence by your staff by having your employees sign safety waiver agreements that they agree to abide by your COVID-19 risk management guidelines.
We're all in this together. To get your business back on track, you'll need to restore the trust of your clientele and employees. Having employees sign a coronavirus release of liability waiver to return to work is frowned upon for several reasons, but a safety agreement is a more legally acceptable alternative.
Many WaiverForever users have been using our online form building and signing tool to have their employees sign these documents digitally.
In fact, WaiverForever is an easy and trusted platform to help ensure your employees and clients don't hold you liable for the risk the current global pandemic creates. While at the same time ensuring you're not risking your business entirely by not having any sort of waiver at all.
COVID-19 is unpredictable, but being a business that shows you're doing your best to mitigate risk, despite global circumstances, can be appreciated. The right waiver can educate customers about what you're doing to maintain safety, and also show how you're holding your business to the standards set by your town, city, state or country during this difficult time.