How Spa Waiver Forms Can Attract New Clients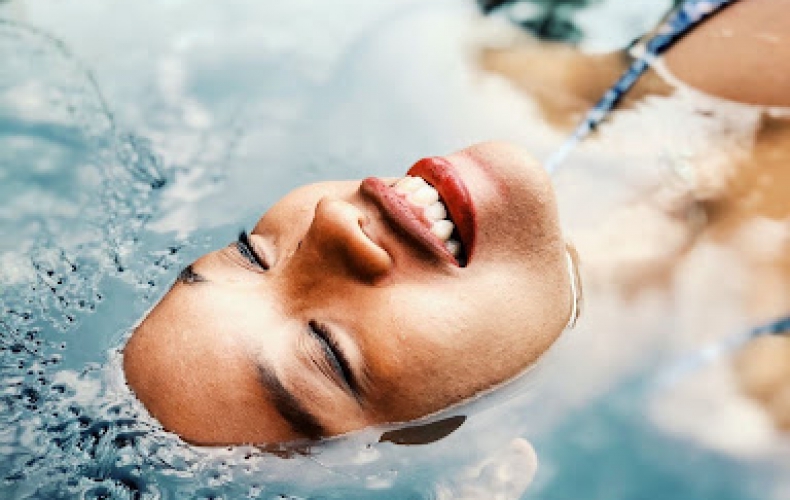 There are many spas and wellness centers around today and it can be tough to set yourself apart from the others. A spa waiver form can show new clients you take the spa experience seriously to ensure everyone understands what to expect from the visit.
Set yourself apart with business waivers
With the boom in wellness, meditation, and self-care, there are a multitude of spas and wellness centers competing for clients. Spa waiver forms are not only a legal tool, but also a tool that can help attract new clients. Here are four ways business waivers can help one spa stand out from another.
Appease confusion
When a customer thinks of the term "wellness," they can be bombarded with ideas and concepts. It's turned into a loaded term with a lot of meaning behind it. Spa waiver forms can help clarify the wellness your spa provides. Is your spa geared toward mental or physical wellness? Does it focus on a certain age group or demographic? How does it approach wellness and what does it consider wellness to be?
Let's start with this: what is a waiver form? In its simplest terms, it's a place to answer questions, inform the guest, and ensure the business isn't liable for the risks it outlines.
Use the spa waiver form to explain what the spa does and doesn't do to address wellness. That doesn't mean the waiver needs to say "This is what we think wellness means." Instead, describe the treatments offered with their associated risks and what the client is likely to gain from participating.
Reassure the client
Some guests might be considering a spa apprehensively. They may have had bad experiences, they may still be concerned with COVID-19, or they may simply be more cautious individuals. A spa waiver form can reassure the client by outlining how its staff is well-experienced and personable.
Today, it's possible for spa and wellness center staff to train for a short time and then join the team. This doesn't sit well with everyone considering spas can offer more medical or complicated procedures. Reassure the client with experienced, qualified staff. Make sure each staff member is knowledgeable and properly trained for the treatment they'll be in charge of.
Address various age groups
Some spas might find they're losing clients as the generations age. One generation might have been very into spas while the next finds other ways to seek wellness. Some of these client drops can be addressed with business waivers that appeal to multiple demographics.
Spa business waivers can outline the spa sections and treatments that would attract different ages. Many spas already use quiet, semi-quiet, or talking sections. These sections can appeal to different demographics.
Different treatments will also appeal to different ages. Older generations might find more comfort in a simple massage or sauna whereas a younger generation can be attracted to thermal or outdoor experiences and unique pools.
Promote your value proposition
A spa's value proposition should be visible in everything they do. It's the main value they provide their clients. With the booming competition, don't use something as general as "improved wellness." Get specific. Try "using thermal experiences to improve wellness."
Don't attempt to be the best at everything; that leads to mediocrity. Find one thing your spa can commit to and excel at. Use that as a value proposition.
Since a value proposition should drive all marketing efforts, it will show in the spa liability form. It will help highlight your ideal demographic, which treatments are offered, and why you offer them in the first place. Trying to match what every other spa is doing won't help attract new clients.
Online waivers can bring in clients
Using the above four strategies to build a spa liability form does three things:
It shows the spa is responsible. They're doing their part to do market research and inform clients of their services, risks, and value proposition. Clients will find comfort in a spa that puts in the time and effort.
It outlines how the spa cares about the client, building rapport and trust. The information they put in the business waivers provides clients with all they need to know about their spa experience.
It lists expectations. Clients will know exactly what the spa offers and how they meet their value proposition. Clients won't be confused or blindsided by their experience.
The many ways a spa waiver form works can be overwhelming. Because they can have such a huge impact on the business, spas and wellness centers must approach them thoughtfully. Thankfully, Waiver Forever can provide templates, features, and guidance to help develop quality waivers. Check us out.