Testimonials: Why Our Customers Love WaiverForever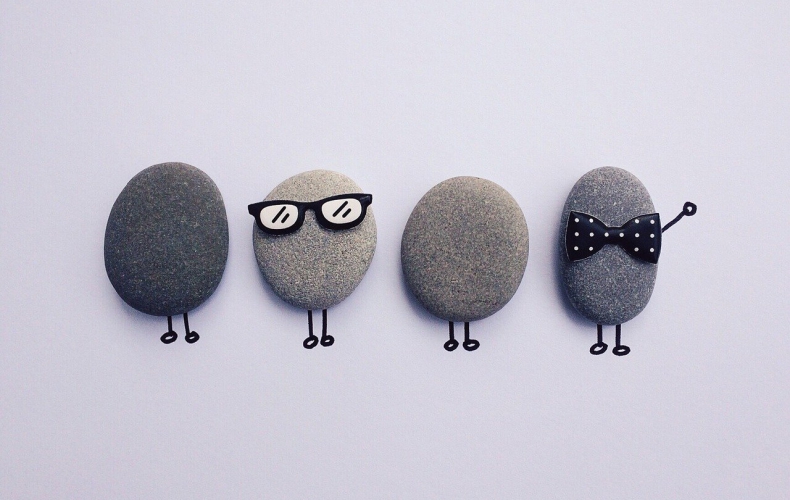 Here at WaiverForever, our mission is to streamline the form-filling process for businesses to spend more time satisfying their customers and growing their businesses.
We're humbled that our customers have taken the time to review WaiverForever on services like G2 (4.7 out of 5 stars) and Capterra (4.6 out of 5 stars) so that we can reach even more businesses.
Today we wanted to show our appreciation by highlighting some of the reviews from our customers who value the way our service streamlines their businesses.
Adventure tourism businesses live and die by their reputation. Ensuring your activities are fun, thrilling, and safely run brings in stellar online reviews and a steady funnel of new customers.
Risk is an inherent part of any adventure tour – and getting waivers signed by groups can take a lot of time. WaiverForever speeds up this process by allowing for driver's license scans to automatically capture necessary contact information.
We're glad to be helping save so many trees-worth of paper waivers – and for this client to not have to store thousands of physical waiver releases.
We know that it's essential for businesses to automatically export contact information to their other services. WaiverForever integrates natively with many popular CMS and email marketing programs such as MailChimp and Constant Contact and also with Zapier, which then lets you connect with thousands of other service providers.
Personal trainers have to put up with a lot. While you'll have clients you love, there will always be some that are demanding a little bit extra. Part of keeping your clients happy is making the sign-in process as easy as possible, so they're not stressed before they even start with you.
Our Waiver App works on mobile devices of all sizes, and customers of our clients report that they love the tablet sign-in experience much more than signing paper personal training waivers. You can also email waivers to your clients and students ahead of time so they can sign in before their training or yoga class starts.
Being a fitness club owner is challenging. In the face of intense competition, you need to find your niche and ensure you are providing value to your members. The unfortunate dark side of fitness club ownership is the potential to have a frivolous lawsuit thrown your way.
Businesses of all shapes and sizes appreciate the form templates we include free to all users, creating new waivers and member agreements a snap.
WaiverForever encrypts the waivers and stores them on multiple off-site backups. Losing waiver releases is theoretically impossible. You can also toggle automatic backups of all your signed waivers as PDFs, so you'll be able to store them on your drives and in the cloud, as well.
When you're going to get a massage or salon treatment, a chance to relax and unwind, signing medical forms and waivers can feel like a hassle. WaiverForever has streamlined that process for spas all over the world.
WaiverForever is also natively integrated into Mangomint, a popular salon and spa CMS and booking system. We continue to add new integration partners as we grow to make our online waiver signing system more accessible to everyone.
As a photographer with extensive business, or even just starting a freelance photography venture "on the side," ensuring you have your photos' full rights is a necessity.
A model release form app is the handiest tool of your arsenal of apps for photographers. Nobody wants to have to carry around stacks of papers – and skipping out on photography waivers can come back to haunt you down the line should a subject decide to contest your use of their photo.
This videographer is enthusiastic about the benefits of having WaiverForever on his phone, ready to roll.
You don't need to be online to use WaiverForever, either. You can have subjects sign with no internet connection, and then as soon as your app reconnects to the web, it will automatically save them to the cloud.
Office Sign-in and Consent Forms
Lastly, our waiver kiosk app is also an excellent solution for offices requiring sign-ins and consent forms needed at events.
People love our waiver app's versatility as it can transition from kiosk mode to carry mode in a snap.
Once again, we're so grateful to our customers for taking the time to write these reviews and are glad that their kind words are helping us reach even more businesses that require our services.
Try WaiverForever and Our Free Suite of Marketing Tools
WaiverForever provides a top-rated online waiver solution that allows you to capture waivers anywhere and store them in the cloud. But from the beginning, we knew we wanted WaiverForever to be more than a simple waiver signing solution.
Every plan, including our free starter plan, provides you with access to the waiver analytics dashboard and other powerful marketing tools at no extra cost.
WaiverForever's My Customers CRM dashboard lets you view and export customers' contact information and data instantly. Our WaiverList management dashboard lets you manage your saved waiver templates and view waiver releases by location, device signed on, and more with ease.
Learn more about the WaiverForever product here and get started today with your free trial.