No Lifeguard on Duty: The Need for Swimming Pool Waivers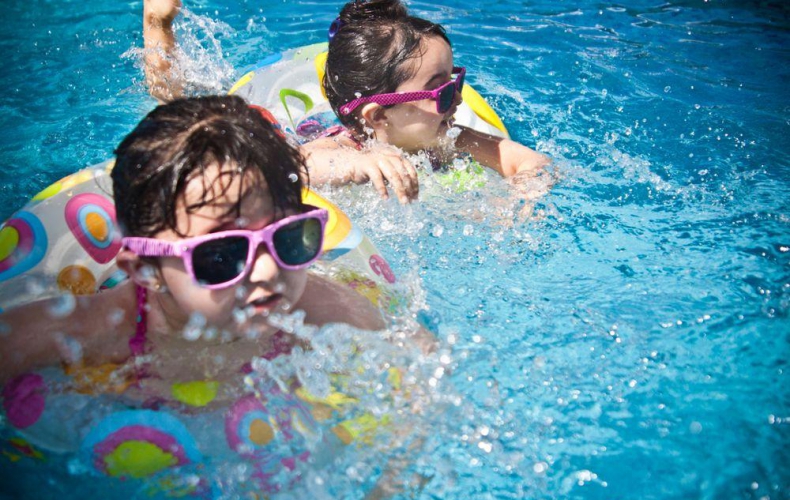 Any lifeguard will tell you that while pools are fun, there are dangers associated with swimming that need to be respected.
Swimming pool accidents from slips and falls on wet concrete to tragic drownings occur all the time. Even just a moment of inattention from a parent or lifeguard can put all swimmers, especially children, at risk.
A fatal accident can happen in a matter of moments, and it can't be undone. If you run a business or own a property that has a pool, you need to consider having swimmers or their parents sign a swim at your own risk waiver so you can protect yourself from legal action.
Today, we'll explore whether these liability waivers are necessary, as well as how to make them more enforceable.
Why are swimming pool liability waivers necessary?
Without a liability waiver, landlords, homeowners, and business owners are responsible for any accidents that happen in and around their pool. If you're renting a pool to others or offering something as simple as an open-house swimming pool party, a waiver protects you from these types of liabilities.
If you're thinking of building a pool or opening yours to the public, talk to a lawyer about the exact type of waiver you'll need guests or customers to sign.
Hotel pool waivers
Many hotels post a visual hotel pool waiver in the form of a sign that alerts swimmers to the fact that they use the pool at their own risk. As soon as swimmers step into the water, it's assumed that they agree to the terms of that waiver.
However, people who are injured or suffer any damage from using the pool can still sue. Most hotel pool waivers don't cover gross negligence or any intentional or reckless acts committed by staff.
There have also been cases where these waivers are considered overly broad and the operator must accept some liability. Decisions on the enforceability of these broad waivers vary state by state.
It's important that you cover yourself by having visitors sign a waiver that has been thoroughly vetted by a lawyer.
Private pool party waivers
Another case where it's worth using a swimming pool waiver is if you're hosting a private pool party. Many event companies and even homeowners use these waivers to ensure that they're protected in the event of an accident.
These waivers can make dealing with insurance companies a lot easier. Many families are choosing to use swim at your own risk waivers for their private pool parties, and find it gives them much-needed peace of mind.
How can I ensure that my waiver will be upheld in court?
The best way to ensure that your waiver can be upheld in court is to do your due diligence and consult with a lawyer. The wording will depend on your pool, and the safety measures and precautions you're able to put in place. Make sure your safety equipment is accessible and in good condition. If you're a business owner, ensuring that signage is clear, legible, and displayed prominently will help.
As with any other waiver, it needs to be easy to read and legible in order to be enforceable.
If you're looking for an easy system to get guests to sign waivers, get in touch with WaiverForever.
Our electronic waiver system allows you to email waivers to guests ahead of time, or use our waiver app to set up a pool-entry kiosk on a tablet for swimmers to sign before entering. Our convenient waiver management system organizes your electronic waivers in secure storage, so you can access them at any time.
Get in touch with us today to learn more about WaiverForever's features and plans. Learn how WaiverForever can give you peace of mind as a pool owner.