Choosing the Right Tattoo Waiver Form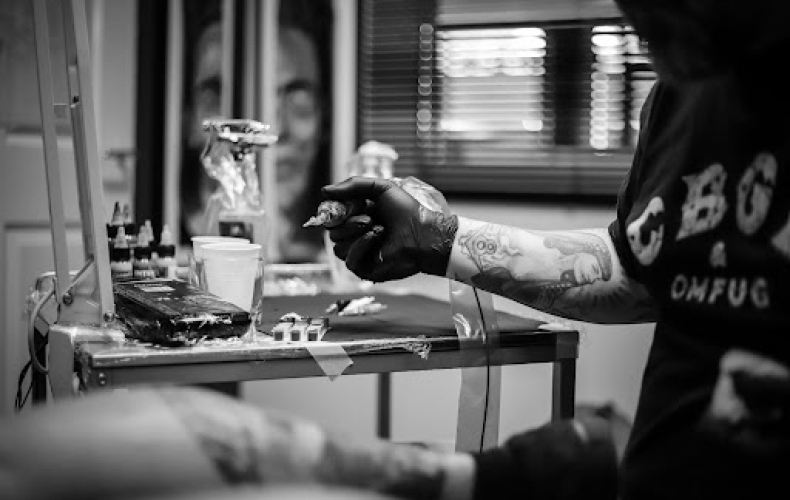 It's hard to know what waiver solution to use as a tattoo shop given there are plenty of DIY waiver options. Let's make things simpler by outlining how to choose a tattoo waiver form and what experts in the industry look out for. After all, there are unique risks in the tattoo industry that must be accounted for.
Waiver Forever versus DIY waivers
DIY waivers might be safe enough for one-time engagements in a pinch, but they're never recommended. DIY tattoo waiver forms can miss out on crucial information or specific wording that will properly protect a tattoo shop.
They're also built so anyone can use them and simply plug in their contact information. This means they don't accommodate unique situations or specific scenarios that might involve some tattoo studios and not others. An example is machine tattooing versus hand poking.
What is recommended, however, is to use a tattoo waiver management system, available through Waiver Forever. Using an actual waiver system offers businesses customizable templates, unique options for their business, and the right tools to cover every base so the business is well protected.
What a tattoo waiver form should include
As with all waivers, every circumstance is different. A tattoo waiver form will look different for each business regarding the type of tattooing they offer, the equipment they use, and where they're working from.
All tattoo waiver forms should first include these principle sections:
Client information: Where you will collect the client's name, age, birthday, and contact information.
Pre-procedure questionnaire: While this section should be included for all tattoo shops, it's not necessary for other industries. This section will ask the client health-related questions that could affect a tattoo procedure and the potential risks (i.e., if the client is pregnant/breastfeeding, if they're using drugs or alcohol, if there's a communicable disease, the use of blood thinners, or whether there's a skin condition).
These questions help keep the tattoo artist and client safe. Sometimes, the answers to these questions either make a tattoo inadvisable or suggest that the outcome might not be as expected.
Acknowledgment and waiver: This section will include the specifics of the procedure. For example, the style of tattooing, as opposed to simply "getting a tattoo." Include lots of information in this section so the client is aware of the whole process. This section will also include what the client should know: the tattoo is permanent, it must be taken care of for optimal healing, and refunds aren't offered.
There are, however, cases that only apply to some tattoo shops and these cases should be properly outlined and documented in customized tattoo waiver form sections. Some, but not all, tattoo shops will tattoo minors so long as there's a parent or guardian to sign the waiver on their behalf.
If tattooing minors is an option, this should be clearly outlined in the tattoo waiver with information regarding how the parent or guardian is taking over responsibility for the waiver, how the procedure or healing process might differ for minors, and what the artist is comfortable tattooing on a minor if there are restrictions.
Ultimately, you must know what the guidelines are for the state in which the tattoo shop is located. Some states don't allow minor tattooing at all, requiring the parent or guardian to be present the entire time, and some simply need the parent or guardian to sign off on the process.
The tattoo style will also vary depending on the artist. There's hand-poking, machine tattooing, blackwork tattooing, tattoos with color, fine-line tattooing, and plenty more. Normally, the tattoo artist will have a preferred style that they work with, which sometimes comes with unique risks. These differences must be outlined in the tattoo waiver form.
Manage an all-encompassing tattoo waiver management system
Waiver Forever offers plans that accommodate different industries properly, focussing on the needs and risks of those industries. Check out this page to learn more about waivers in the tattoo industry and what can be done through a tattoo waiver management system. If you'd like to join the 40,000+ businesses using our services, request a personalized demo.