Universal Full-Text Search – Unleash Your Online Waiver Data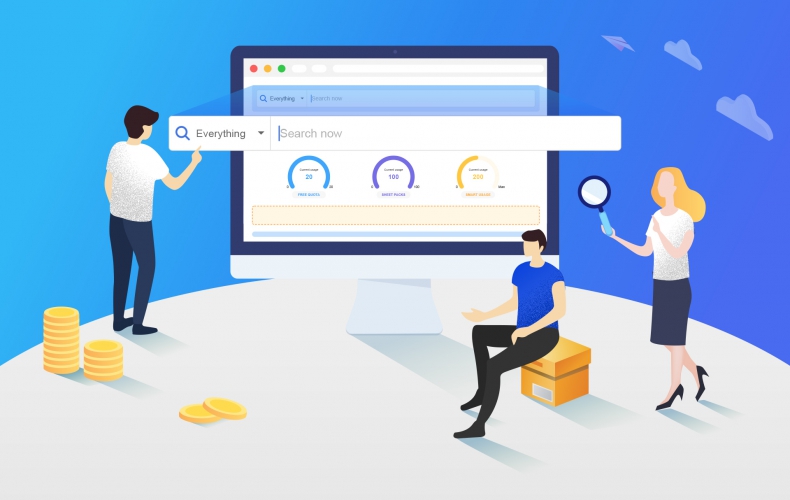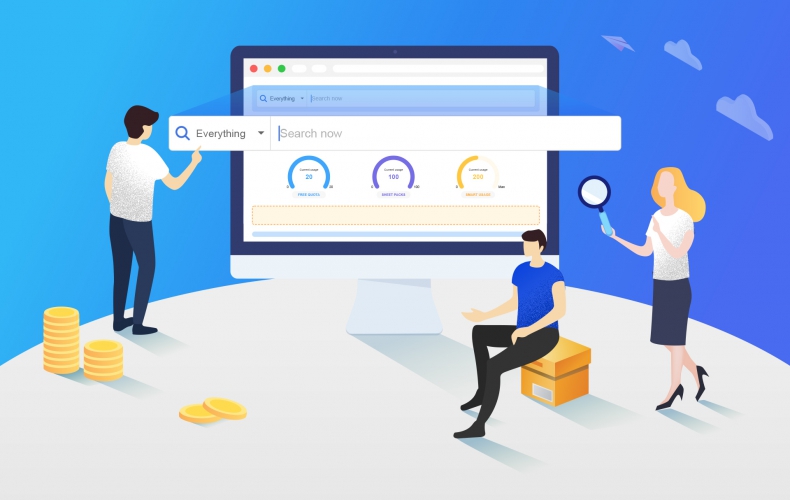 Search functionality for electronic waivers provides a wealth of information for your business. After all, knowing which clients, locations, and forms are most active allows you to better focus your marketing efforts.
Electronic Waiver Searches Help Grow Your Business
Most organizations don't give much thought to their electronic waivers. Companies often see them as a necessary (yet sometimes unwanted) part of doing business. However, once you dig a little deeper, it becomes clear just how valuable waivers can be for growing your brand.
Yet, to take advantage of these opportunities, you must be able to quickly search through your forms and find the data you need. Otherwise, the process becomes too difficult and may cause you to lose interest.
Search functionality is important – because it helps you spot trends you might otherwise miss. For example:
Customer use patterns – to identify the most active waivers and activities. This data allows you to "double-down" on what's working and reevaluate the rest.
Busy/profitable locations – show facilities with the heaviest customer traffic alongside those that may be underperforming. Information that helps with resource allocation and recognizing opportunities for improvement.
Activity feedback – to understand what participants like (and dislike) about your offerings. Satisfied customers are one of the best sources for referrals and repeat business.
While most online waiver apps give you basic search functionality, the majority are limited in terms of what they provide. Case in point, most online waiver systems don't allow you to search the entire database all at once.
Which often means running the same search repeatedly – on each separate waiver templates – to locate the information you need. Not to mention that these same programs frequently limit which fields or data types you can search from.
Yet, with WaiverForever, these limitations no longer hold you back. Our powerful All Platform Search tool offers expanded waiver search capabilities that the others can't match. Benefits like:
Virtually unlimited search options

– using any field, form, or data type in your online waivers and templates. Enter your keywords, search, and get immediate feedback.

Fast and easy searches

– using the same backend platform as top brands like

Sprint

,

eBay

, and

Citibank

. All Platform Search offers speed, performance, and reliability rolled into one simple to use interface.

Provide more relevant results

– showing all matches from every database field ensures you get the best possible results. No more worrying about whether you've checked each form or template – because a single search covers them all.
Tags and Notes Improve Waiver Search Results
Although any type of waiver search can help you find information, using tags or notes makes the process much more efficient. Instead of pages filled with non-specific results, you can target the data you need with precision and accuracy.
But before talking about tags and notes, it helps to define what this term means.
Tagging is the process by which a keyword or descriptive term is assigned to a piece of data. The tag names themselves are usually chosen informally with the significance limited to the owner or organization.
You may not have realized it, but you've likely used tags before.
The contacts in your phone or social media accounts are tags. Search by name or number and you're able to quickly find the person you need. The same could be said for your favorite restaurants as well. Because you've already categorized them in your mind, you instinctively know which is best for whatever cuisine you want to eat.
Online waivers operate on similar principles. Using the right notes and tags, you can segment records into an infinite number of data groups. Common examples might include:
New customers
Frequent visitors
Participants registering for a specific event
Clients that visit multiple locations
Customers expressing interest in new products or services
In WaiverForever, incorporating search identifiers is a breeze. Simply choose the record you want then click the "tag" or "note" icon to add your keyword(s). You can include these data markers when entries are first created or anytime afterward.
Adding tags and notes in WaiverForever — By incorporating tags and notes to your database, waiver searches become a powerful tool to improve your marketing efforts. Think of sending welcome messages or deals to new clients to express your appreciation. Or rewarding repeat customers with special offers or discounts not available to the public.
The possibilities are endless.
WaiverForever Universal Full-Text Search Changes Everything
The team at WaiverForever understands the value of online waiver searches in growing your business. That's why we've built the most powerful and versatile search platform in the industry.
Now, you can search all your data – all at once.
Think about rapidly scanning templates, waivers, client records, and everything else in your database at the same time. With All Platform Search, you choose where to look and what information to find. And when you include tags and notes in your queries, adding depth to your searches and locating data gets even easier.
WaiverForever's All Platform Search was built from the ground up using Elasticsearch – the fastest, most popular platform available for full-text searches and business analytics.
Using this cutting-edge technology, large volumes of data can be processed quickly and generate near real-time results. Elasticsearch's accuracy is well-known and trusted by some of the biggest names in business including Dell, eBay, and Amazon AWS,
Pairing Elasticsearch with the tag and note functionality of WaiverForever is the perfect combination. Now you can search waiver form fields, customer data, custom keywords, notes or any combination of them all.
Forget about generic searches and inconsistent (at best) results.
With the new All Platform Search, no other online waiver app offers so much versatility for info searches and data analytics. Best of all, this powerful feature is included at no extra charge in every WaiverForever package.
Conclusion
If you're already using online waivers for your business, why not get everything you can out of them? Waiver forms are indispensable for understanding customer behavior, improving marketing efforts, and creating a personalized customer experience.
But to make use of this information, you must find it first. Other waiver platforms limit your search options and make you jump through hoops to get results. WaiverForever is the exact opposite. Our revolutionary All Platform Search technology allows you to search your entire database at once and get accurate, lightning-fast results. No other waiver platform offers advanced Elasticsearch capabilities or the myriad of options that go along with it.
So, what are you waiting for? Get the waiver search performance you need today to start growing your brand tomorrow.

Interested in learning more about WaiverForever's powerful online forms?