Stop Carrying Piles of Waivers – Use a Waiver App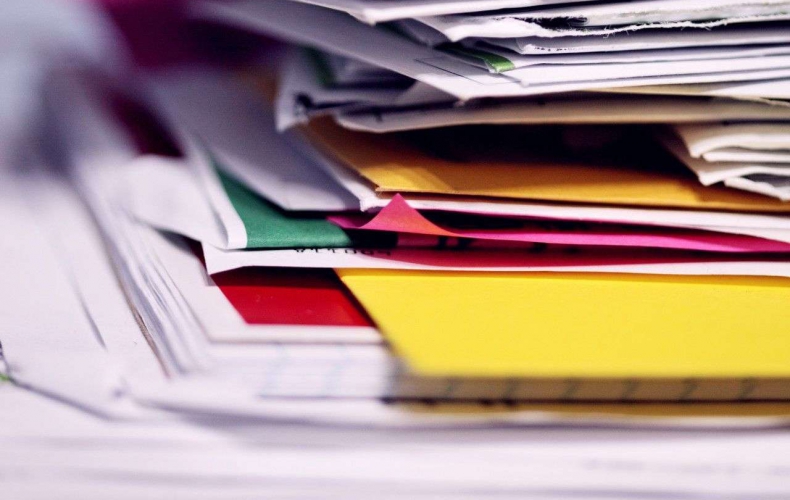 Are your staff tired of having to haul around huge piles of paper? Liability waivers can be a hassle to organize, but they're absolutely essential to minimizing liability and risk. You wouldn't be able to offer any service without them.
Cut down on the stress of signing liability waivers with our convenient waiver app.
Our app allows customers or guests to sign your documents using a computer, tablet or even a smartphone.
You can also send the liability waiver form to customers beforehand, so you don't have to spend time dealing with signatures in person. After customers sign electronically, the waivers are stored securely so you can find them in seconds.
Benefits of a Waiver App
These are just a few of the benefits of a waiver app that help streamline your day-to-day operations.
Sign offline and upload later
With an online waiver app, you don't need an internet connection to allow customers to sign documents online. You just need a device like a tablet or a smartphone. When you're back in the office, connect to the internet and all the waivers signed that day will sync to your secure cloud.
Take photos
The ability to take unlimited photos is conveniently integrated into our waiver app. These photos can be attached to the waiver, so all the customer's information stored together. In addition to taking photos, you can also scan driver's licenses using our mobile client software.
All screen sizes
No matter how small a screen you're working with, our waiver app is there for you. This means that whether you're in the field or in an office, capturing customer signatures is quick and easy. It's easy to set up any iOS or Android device as a desk kiosk, so you don't need to purchase expensive additional equipment.
Businesses and Industries in the Field that Benefit from Having a Waiver App
Lots of businesses and industries use waivers, but not all of them are able to offer a secure place for customers to sign these important documents – until now. Before, staff would have to carry piles of paper, pens, and clipboards if they needed waivers signed in the field. Now, our convenient waiver app makes quick work of these documents.
Let's explore the different ways that businesses use our waiver app outside of an office.
Having a model release app with waivers conveniently accessible via smartphone or tablet allows photographers and videographers to get the document signing process over quickly. This is especially convenient for large groups of people. Having the waiver-signing process be so quick and easy ensures that the client isn't taken out of the moment, and is able to enjoy the occasion uninterrupted by paperwork.
When customers are given waivers in advance and sign electronically, it makes the check-in process much smoother. You can avoid long waits at your front desk by emailing your waiver as part of the reservation process. Our waiver app also integrates with membership management software, so you'll know when you already have a waiver on-hand.
When you host events or deal with large groups of customers on a regular basis, it requires a lot of paper. Don't hang on to reams of liability waivers when you can simply store them in the secure storage offered as part of our waiver app package. This encrypted, secure storage is backed up in multiple off-site locations, to ensure complete protection of your data at all times.
Our service connects to an online automation tool called Zapier, which allows it to integrate with useful online services like Google Sheets and Hubspot CRM. Need to get info on exactly who used your campsite, or stayed in your cabins? Our service makes it easy to track this information, then integrate it with marketing platforms like MailChimp or Constant Contact.
Can Your Business Benefit from a Waiver App?
If your business uses liability waivers, simplify your life by using a waiver app. From automatically collecting the waivers in advance to storing them securely in the cloud, every step of the process is easier.
If you're looking for a great waiver app that offers simple and clean functionality, secure storage, and plenty of integrations, choose WaiverForever. We offer three unique plans to fit the needs of any business.
Contact us today to learn more about our features and pricing.