Streamline Your Operations With Our Waiver Kiosk App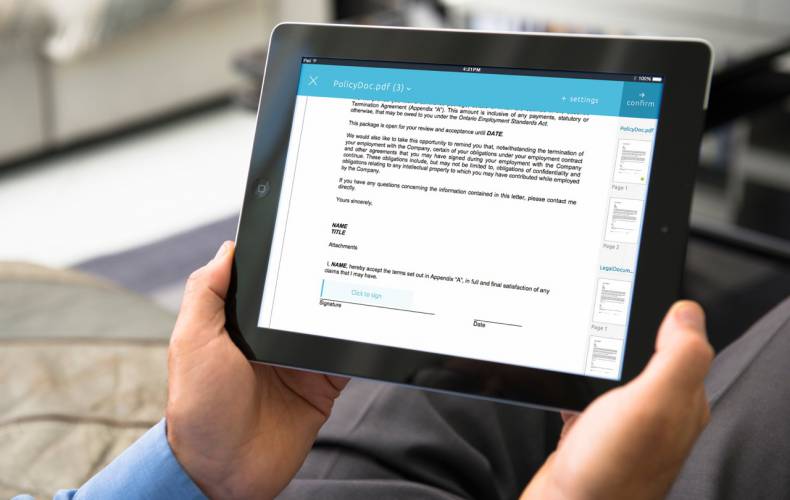 The age of pen, paper, and clipboards is over. Our kiosk app system is here to help you streamline your operations and save both time and money.
Our versatile waiver app, which works on any Android or iOS device, can be configured as a stationary kiosk for guests to sign in. With minimal staff supervision required, you can keep busy with other tasks and tend to guest needs while they sign your agreements or liability waivers.
A waiver kiosk app is well-suited to many types of businesses, including:
Offices
Spas, Studios or Gyms
Outdoor Adventure Companies
Paintball, Axe Throwing, Escape Rooms, or Go Karting
Car Dealers
Bike Shops
Along with having a faster sign-in process, WaiverForever provides you with powerful features that help boost your marketing and grow your business.
How our waiver kiosk system streamlines your business
Many of the other leading kiosk sign-in systems only provide the most basic of features. With WaiverForever, you get access to an entire suite of features and tools that streamline many aspects of your business.
1. Free yourself up during waiver signing
Our system requires minimal supervision, giving you or your staff more freedom. You can spend the time that would otherwise be spent managing this process preparing the gear for an adventure, getting refreshments for guests, or doing other important tasks.
2. A fully-customizable sign-in process and design
Our system allows you to customize the sign-in process to suit your compliance or liability needs, and our app's intuitive design guides guests quickly through the process.
The sign-in splash screen and signing pages can also be customized with your logo and branding.
3. Contact Info, waivers and agreements permanently stored in the cloud
No more paper, no more filing, no more data entry.
Our waiver management system stores the information and signed agreements of each guest and in the cloud in our secure storage, permanently. All waivers and contact information can be exported for backup manually, or automatically backed up every month.
4. Capture photos
Our waiver app allows for the capture of photos through your device's camera. Having photos of a guest on file adds an added layer of security when your guests sign legal agreements.
5. One account, multiple devices
Need to use our waiver app for sign-in at multiple locations? Most of our plans allow you to be logged in on several devices at the same time.
6. Store and choose from multiple waiver templates
Need to use different waivers in different locations? You can store multiple waiver templates in our waiver management system, and have guests sign the right waiver at the right time.
7. Get answers to important questions on-the-fly
Want to gain valuable insights from your customers to help tailor your marketing? You can add questions to your sign-in process as a text-field, multiple-choice, or dropdown. You can then access our analytics dashboard to view and export reports that help you make smarter business decisions.
8. Powerful third-party integrations
Our third-party integrations allow you to then automatically transfer those contacts to your CRM or email client to boost your marketing efforts. We also allow you to connect with Zapier, a service that can export your information to other services such as Google Sheets, Airtable, or Twilio.
Try WaiverForever's Waiver Kiosk App For Free
WaiverForever is not just a waiver signing platform – our complimentary tools are designed to help you grow your business.
Feel like WaiverForever's kiosk app is the right solution for your business, but aren't ready to commit? Try us for free!
Our free starter plan provides an easy entry point to the WaiverForever system, including our My Customer dashboard and WaiverList waiver management system. If you then sign up for a paid plan and aren't fully satisfied, we offer a 30-day money-back guarantee.
Try us today and see why we are the highest-ranking waiver solution on GetApp.