Waivers and Wilderness: Managing Risk in Outdoor Adventure Companies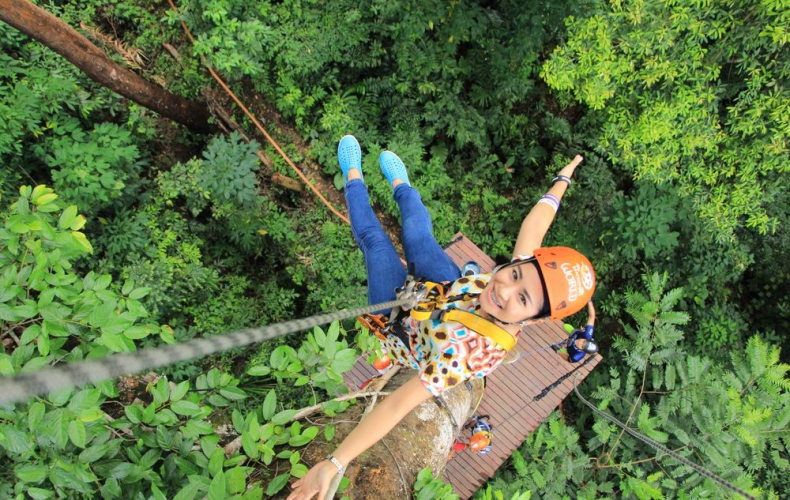 When running an outdoor adventure company, the last thing you want is to stand around handing out waivers and clipboards.
In our litigious society, waivers are key in protecting your business and ensuring guests are aware of risks. If you're a guide, tour leader, or run a business that involves risky adventure activities such as ziplining or horseback riding, you'll want to be able to capture consent quickly and easily without worrying about managing or misplacing paper waivers.
Thankfully, our waiver app can help with that.
Instead of worrying over waivers, focus instead on managing environmental hazards and ensuring your customers have the time of their lives.
Easy waiver signing on any mobile device
Having a waiver app streamlines your business. When you have groups constantly coming and going, having an easy sign-in option helps you keep groups moving faster. Our electronic waiver service means no more fiddling around with paper, pens, and clipboards before running an activity.
Upgrading to electronic waivers has plenty of other perks. For example, you can send waivers via email to participants with advance reservations before they arrive at your HQ. Our system allows guests to acknowledge and sign a waiver directly on a computer.
Participants can easily sign electronically on the waiver app using any Android or Apple tablet or smartphone. You can also set up our waiver app to work as a sign-in kiosk in your HQ.
Our various waiver signing options allow you to focus on your participants and focus on running a fun session.
Waiverforever suits the needs of any type of outdoor activity business
Depending on the business you run, you may need to use different waivers at different times and for different activities. Fortunately, our online waiver services allow you to customize and present any number of waiver templates you have created.
Liability waivers need to be able to articulate the risks so any person can understand what they're signing. Waivers that are too confusing or written in dense legalese may not be considered fully enforceable in court. Our app makes sure the text is always legible and easy to read, even for people with accessibility needs.
Although the risks of outdoor businesses like ziplining tour companies, trail riding operators, or ATV rental companies are all unique, the consequences for failing to have your guests sign the waivers are the same.
No one without a waiver should be allowed to participate in the activity. That's for your protection and theirs.
Electronic waivers – They never get wet!
Rainy day? No need to crowd your guests inside your HQ to sign waivers.
Your WaiverForever waivers live in the cloud, so you don't have to worry about them getting soaked and disintegrating. Signed waivers are uploaded to your secure, encrypted storage right away. If you don't have active data service or WiFi, they'll be held securely in the app until you're back online.
Instead of carrying around a soggy pile of papers, you'll be able to turn off your device and know that your waivers are secure.
No need for filing – Easily find the waivers you need with our waiver management system
Once your waivers are uploaded to your secure storage, you'll be able to find individual waivers with the click of a button. No need for filing, or worrying about needing more office space to store reams of paper.
Having your waivers right at your fingertips also ensures that you'll always be able to pull one up if you need to double-check your waivers for an upcoming event. Our waiver management system is simple, intuitive, and easy to use.
Gain valuable customer insight through the addition of survey questions and our waiver analytics dashboard
Your waivers are fully customizable with additional survey questions that can be formatted as field entry, pulldown or multiple choice. Ask your customers the pressing questions you need answers to so you can grow your business, then use our waiver analytics dashboard to pull those valuable insights.
Protect yourself against the risk inherent in outdoor activities
To save time and make sure you're fully adhering to the requirements of your insurance company, consider investing in a waiver app like WaiverForever. You will worry less about papers getting wet, or lost, and focus more on the safety and enjoyment of your customers.
And after all, that's what's worth spending time on.
Click here to learn about our online waiver service that allows for easy waiver capture, simple uploading, and completely secure storage for outdoor adventure companies.